In this article, we will explain how to activate or deactivate the countless integrations available within Mailbird.
Discover all of Mailbird's gems by heading to the bottom lefthand corner of the main screen where you'll be able to unlock a whole new world of apps!
Simply click on the Apps icon at the bottom of Mailbird to view of a list of possible apps, as shown below.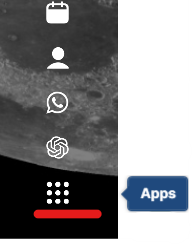 It's super easy to activate an app - all you have to do is make sure that you have applied a checkmark to the box adjacent to the app's name. It's that simple!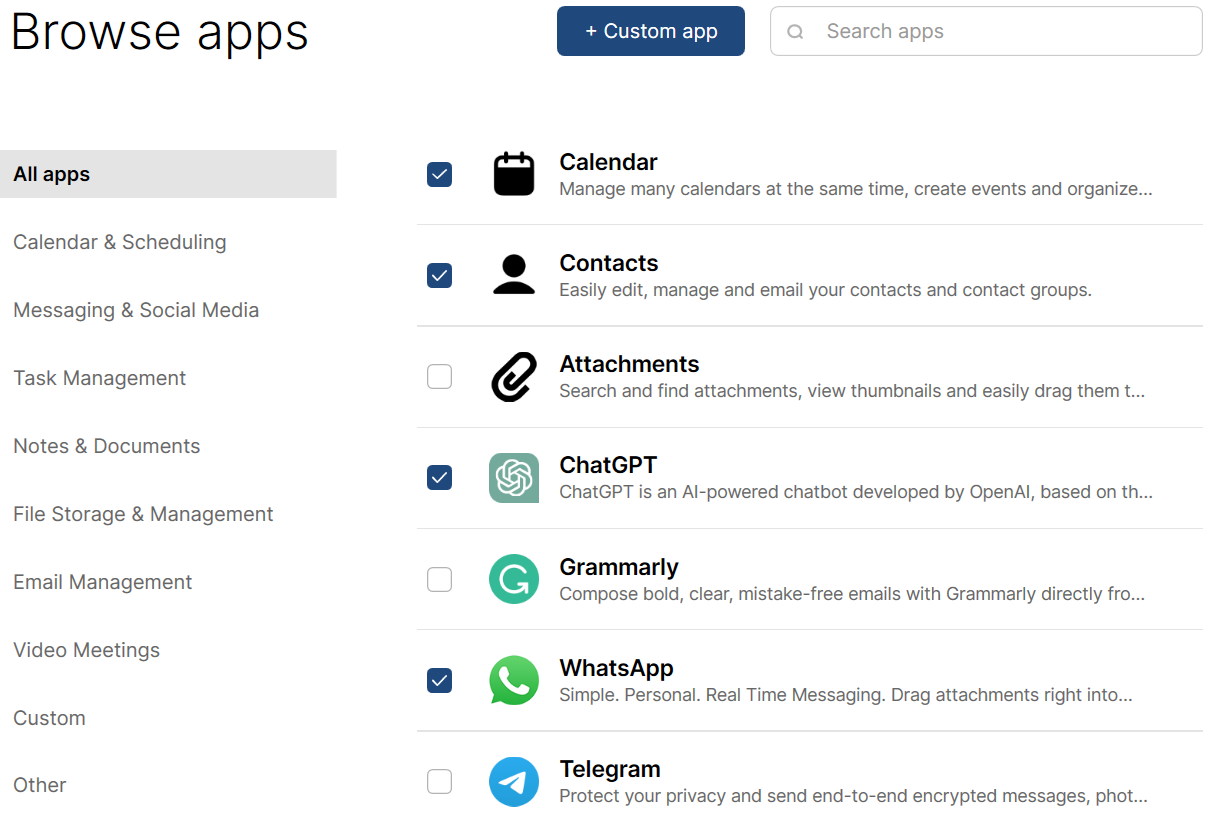 After you have activated the app, it will become visible in the lower left section of Mailbird (as shown in the first image of this article), and it will allow you to start making the most of your favorite apps directly from Mailbird.
Similarly, deactivating an app is a breeze! Simply follow the previous steps and uncheck the box next to the app you want to remove. Voilà! Your app is now removed from the panel in Mailbird.
If you have any further questions about this process, or if you are struggling to activate or deactivate one of your apps, please get in touch with our Customer Happiness Team by clicking here - a member of the team will always be delighted to assist you.