Mailbird does not yet support DPI/text zooming in Windows, but it will be supported in the near future.
So if you have set up your copy of Windows to zoom in, this may result in seeing parts of your emails being cropped inside Mailbird.
In order to avoid this, you will have to reduce the Windows DPI zoom level. We have included a guide on how to do this below:
Open the Windows Control Panel.
Click on Display.
Click on the Smaller - 100% option (as shown below).
Lastly, click on Apply at the bottom.
Windows will ask you to log out and to log back in, and once you have done so, you will be able to view your emails without them appearing cropped.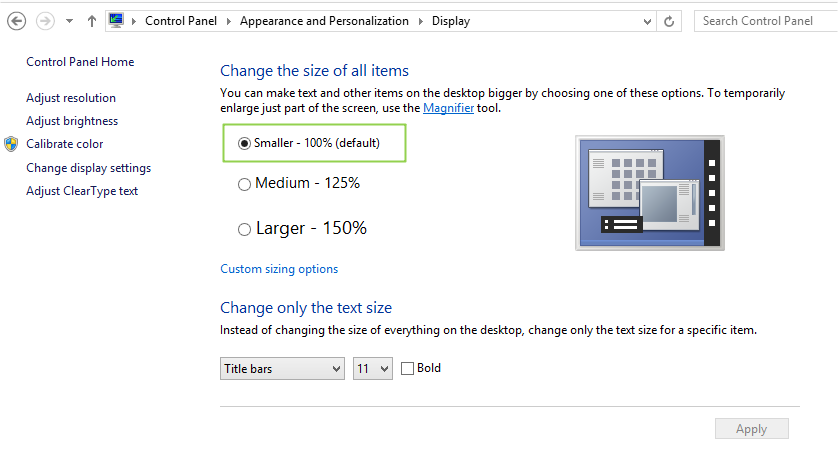 Hopefully you have found this article useful, but if you still require assistance, please do not hesitate to contact our Customer Happiness Team by clicking here.