Having a regular search option that comes together with most email clients is handy when you need to find information in an email quicker. But what if you need to find a particular file in attachments? You may use email search and filter the results to see only messages with attachments. Alternatively, Mailbird has a more convenient option — advanced Attachment search.
Here's how to use it:
1) Find the clip icon at the bottom of the left sidebar, the one where you access your email accounts and folders — it will open your Attachments:

If you don't see the icon, the feature is not turned on. In this case, click on the three horizontal dots to open the menu with add-ons and choose "Attachments":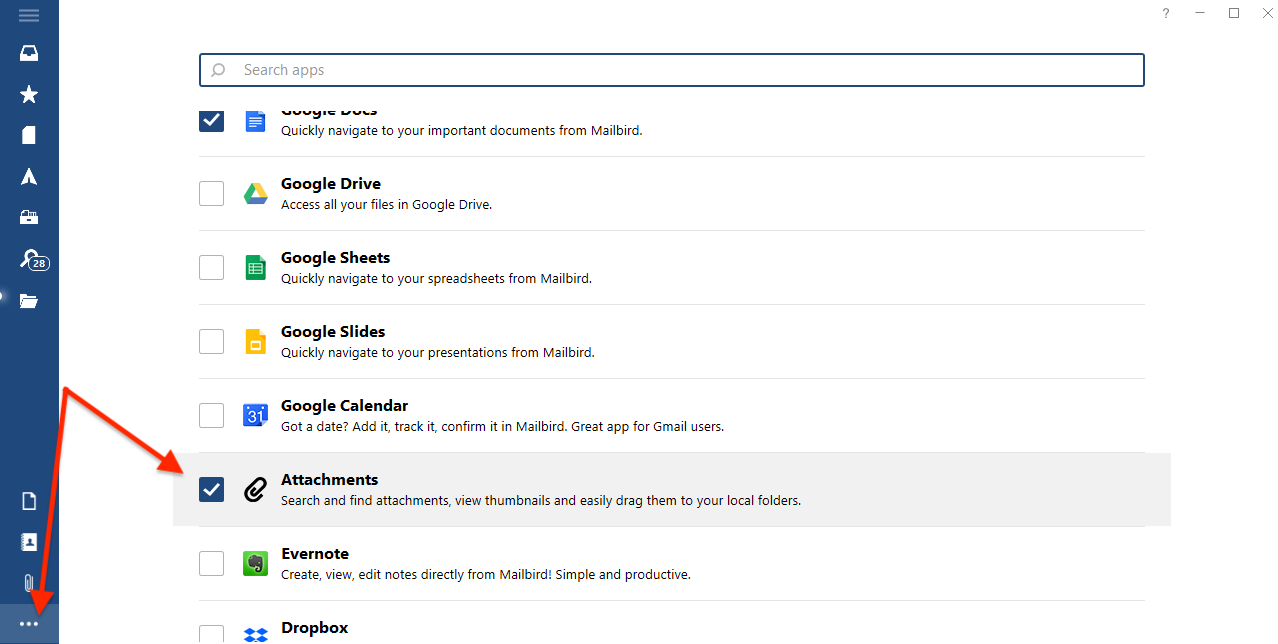 2) When you click on the clip icon, by default you will see all your attachments and embedded files, excluding ones that are already in the Trash or Spam folders.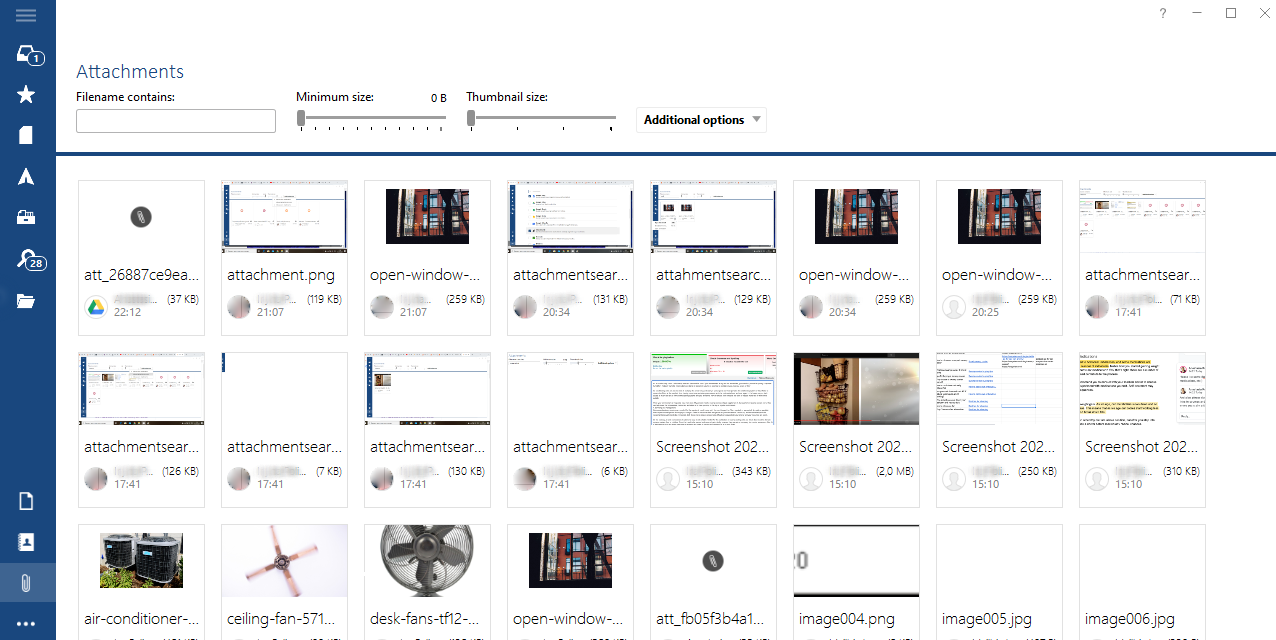 3) To find a particular file, enter your query (the file's name, part of it, or its extension name) into the search field at the top of the interface:

Here you can also filter the search results by size and adjust the thumbnail size to see more results in one screen or make the contents of the files more visible.
In this example, the search query was a file with "screenshot" in the name with the file size over 1 MB:
4) You can also improve the search by including or excluding the files in the Trash and Spam folders and inline attachments:

5) You can Open or Save any attachment, or open the conversation it came with by clicking on the menu arrow in the bottom corner of a thumbnail: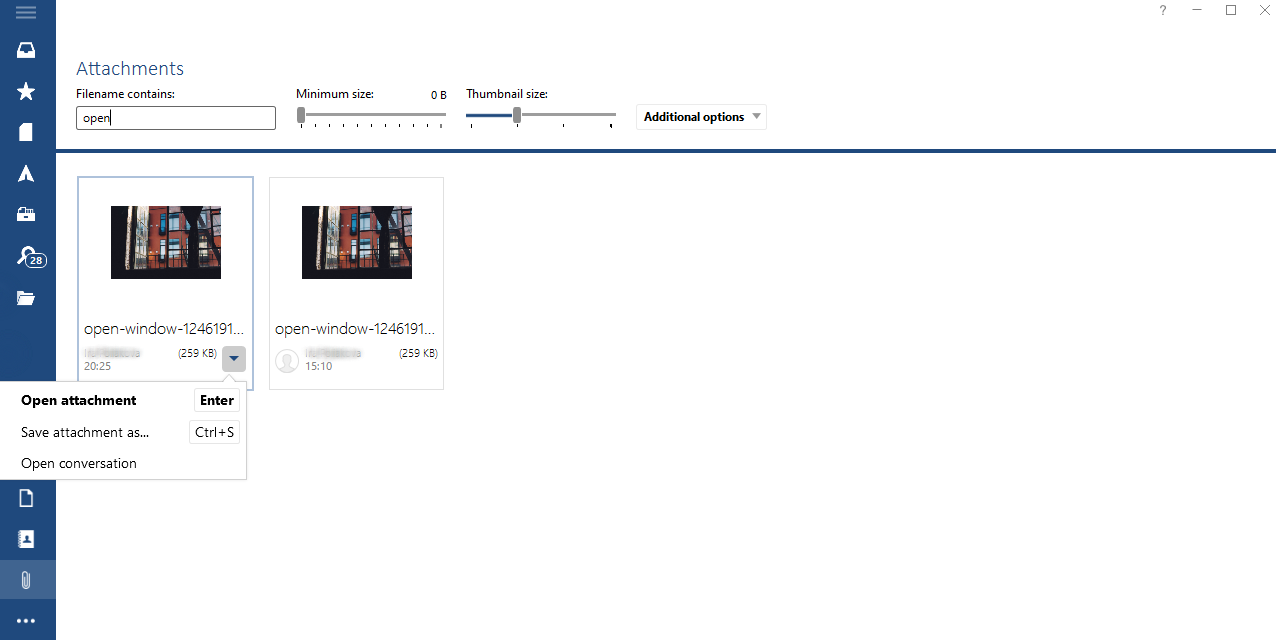 What's New
This feature has been recently updated to improve performance and user experience:
It's faster, doesn't freeze, and uses less memory.

Attachments from the Spam and Trash folders are now hidden by default.

You can search among files embedded in email text.

You get additional search options.

Save or open an attachment, or go to a corresponding conversation.
If you are looking for a more advanced attachment search, watch this space: this year, we'll be making a public announcement about a brand new cross-platform application (currently under development). Early access will be exclusively provided to our customers.
Although we plan on providing routine updates on Mailbird 2.0 (our current product), only the cross-platform experience of Mailbird Next (i.e. for Mac, Windows, and mobile) will be available on our new platform (scheduled to be released this year).
Omni Search (sourcing all of your emails, attachments, and contacts from one place) will be available there.
If you'd like to sign up for early access and an exclusive offer, please visit www.getmailbird.com and select "Mailbird for Mac" at the top of the page, and enter your email address to become a part of this new journey with Mailbird Next!
Not a Mailbird User Yet?
Mailbird is the best email client for Windows, created to easily manage multiple email accounts. It provides numerous native and integrated features loved by our users.