Sometimes the combination of a high resolution screen and an incompatible graphic card driver can make Mailbird text seems a little bit pixelated.
To fix this issue, you can either update your graphic card driver, or uncheck "Enable hardware rendering" located in Mailbird advanced options. You can do this by going to the Mailbird menu in the top left corner of the app > Settings > Advanced tab and uncheck "Enable hardware rendering" box.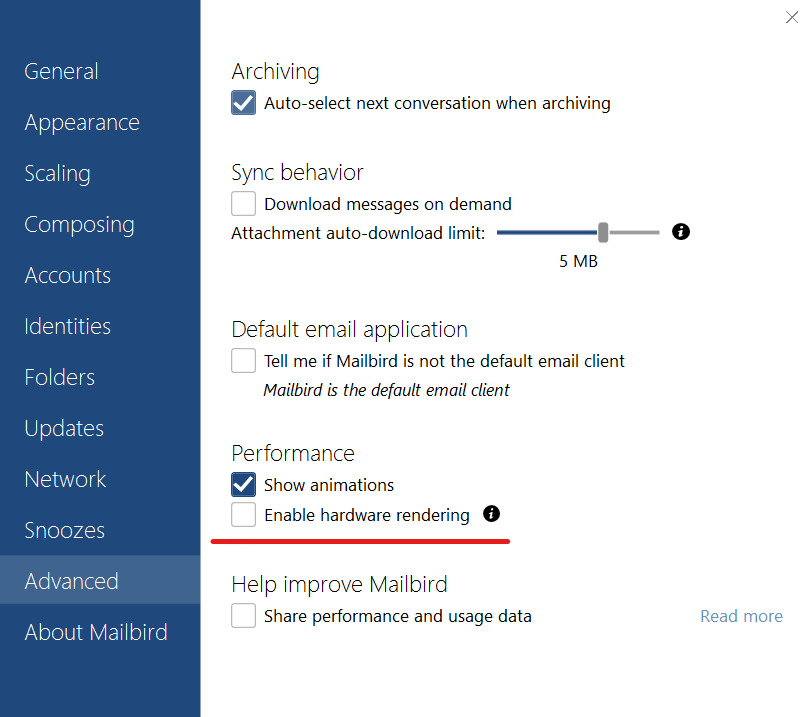 Note that this solution will also solved most issue that is connected with how Mailbird render your emails but it will increase CPU usage for Mailbird. In rare cases, with low-end graphic cards, it may however improve performance.