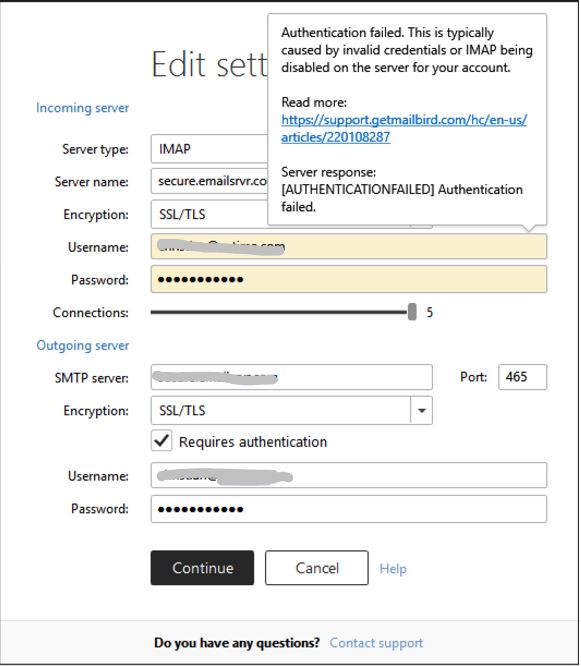 Make sure user name/password are correct: try to log in to your webmail with these credentials

Make sure your antivirus/firewall software does not block Mailbird: disable it and try again

If you use VPN connection, please turn this off and try to add your email account again

Gmail users: try to switch from oAuth authentication to Username & Password and enable less secure apps. If you use 2-step authentication this should be the other way around, switch from user name and password to oAuth.

Non Gmail users: Make sure that 2 steps authentication is turned off, or if it's on, generate an app specific password

Yahoo users: Please see: https://support.getmailbird.com/hc/en-us/articles/227316228
iCloud users: Please create an app-specific password for Mailbird. Please check out this article on how to do it: https://support.apple.com/en-us/HT204397
BT Internet users: Sometimes the password will work for the web interface but not through an email client. In this case please log into your web mail, change your password and then try adding the account in Mailbird again using the new password.
If nothing of the above works, please log into your web mail, change your password in there and try to add your account in Mailbird after.
If everything above does not work, please submit a ticket to our Support