Hi guys
We've finally included one of the most asked additions to the already awesome unified account feature that we have in Mailbird. It's a color indicator to easily identify from which account an email is coming from. Here's how you can set up the indicator.
1. Click the Mailbird menu at the top left, go to Settings > Accounts, and double click your account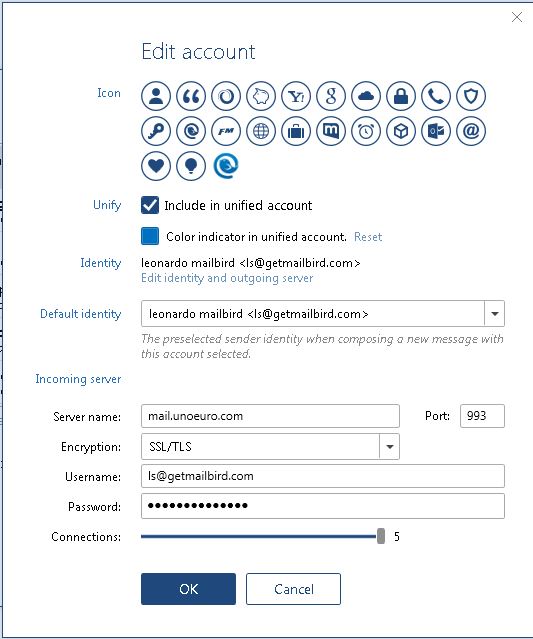 2. Click on the color indicator as marked on the image below and choose your color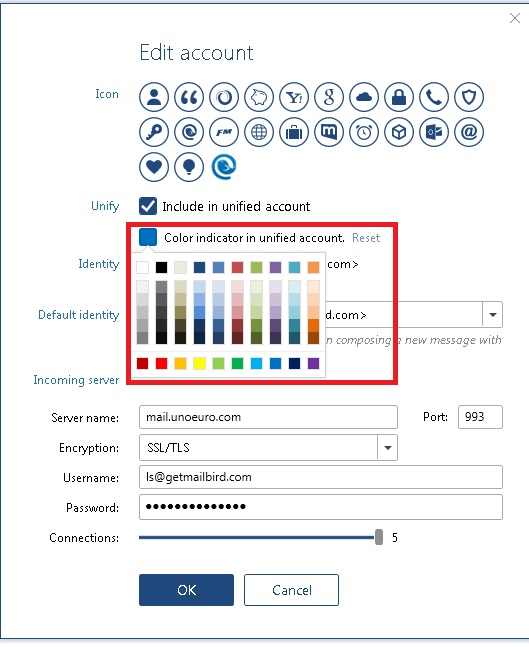 3. That's it, now every email that comes to this email address will have the color indicator that you picked. You can see it in action on the image below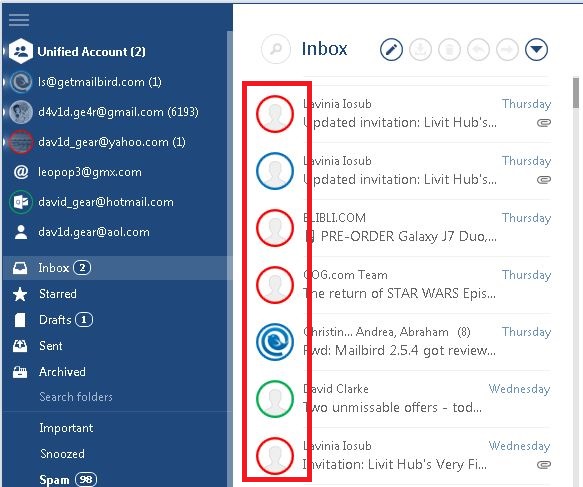 I hope this helps, please send emails to support@getmailbird.com if you have any issue with this feature.