The most important thing in the Calendar app, of course, is the actual calendar display. It displays all the events that are available in your server and the ones that you create in Mailbird. As you can see below, events can be viewed in the Calendar Display column.
And here is the break down of the Display column.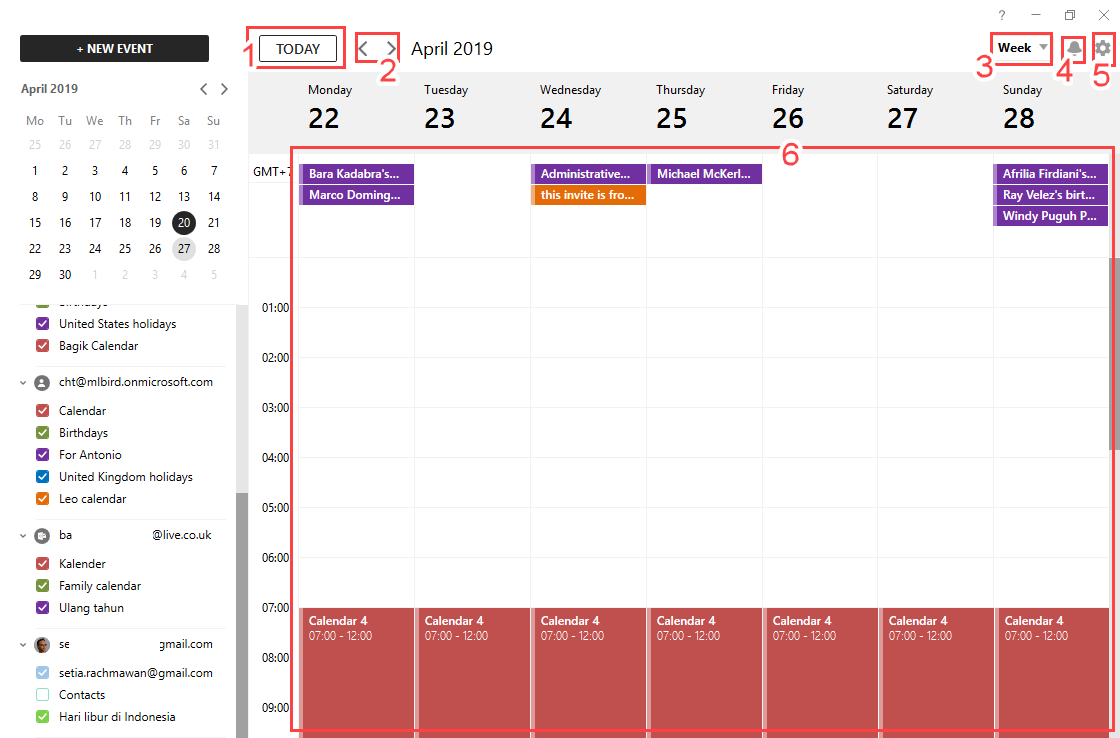 1. A shortcut to get to 'today'. This is super helpful when you are checking other dates and quickly need to get back to 'today'.
2. The front and back icon used for going to another day, week, or month, depending on the display format that you choose.
3. You can change the display format from here. Either day, week, or month. You can also choose if you want to display the weekends and declined events. As shown in the image below.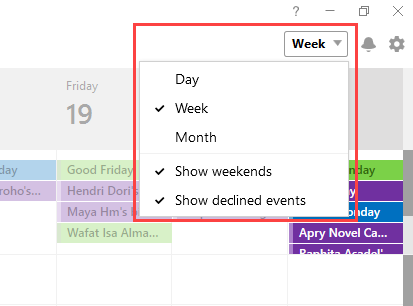 4. This is the notification icon. It will display a number of upcoming, as well as missed events.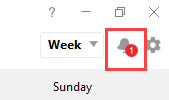 If you click the icon, you can view the event details - as shown in the image below. You will also able to snooze the notification for x minutes before the event starts or dismiss the notification overall.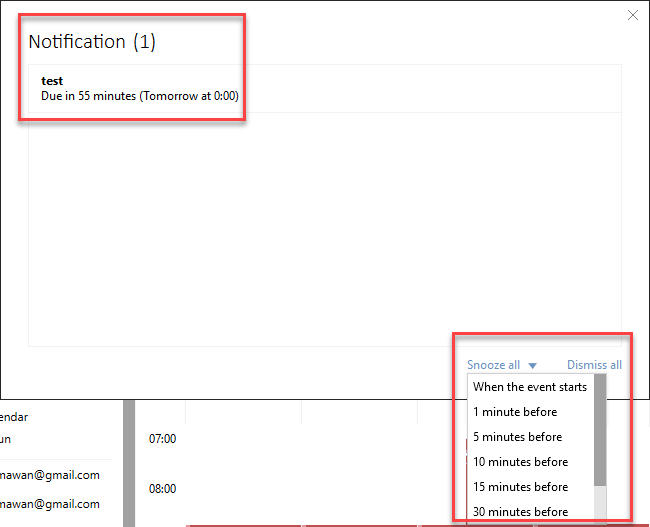 5. The gear icon is the settings icon. You can hide the calendar left menu there. For more details and options, please go here.
6. Last but definitely not least - The Calendar display. This is where you can view all the events from all the accounts that you added.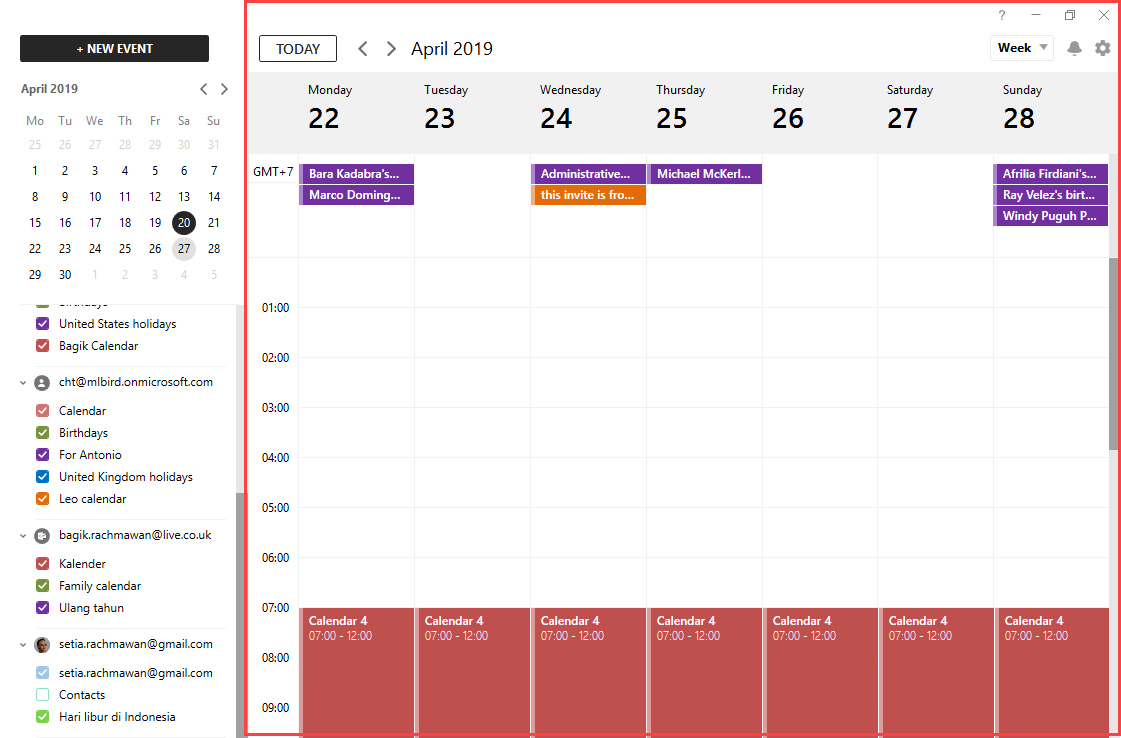 That is all the information regarding the Calendar display column. If you have any further inquiries regarding this topic please email us at support@getmailbird.com.