Yahoo is trying to increase security with their email client, that is why it will soon be mandatory for users to use Oauth to connect to Yahoo Mail if they are using an email client. Before that happen, Mailbird anticipated this by supporting Yahoo oAuth. Oauth is now set by default when you add a Yahoo account to Mailbird. Here's more detail about it.
Just add your name and Yahoo mail address in Menu -> Settings -> Accounts, and click Continue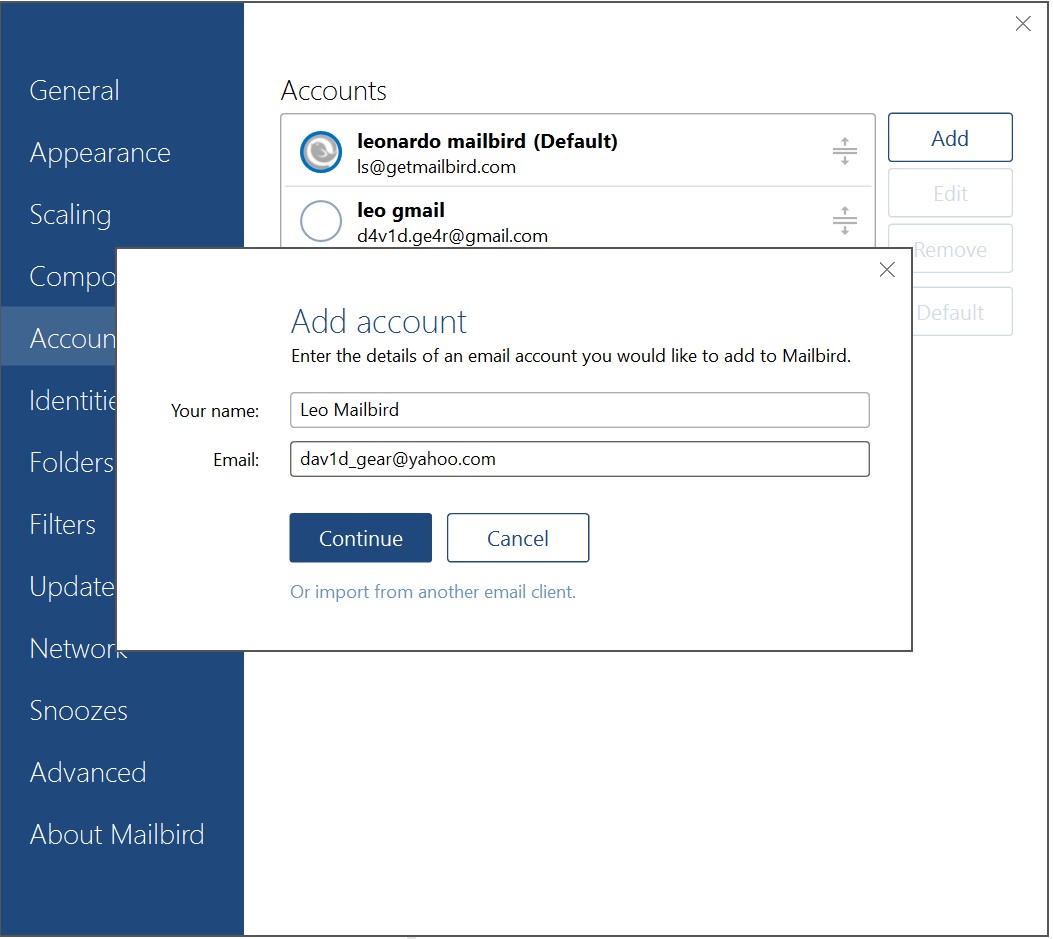 Click "Continue" again on the next window: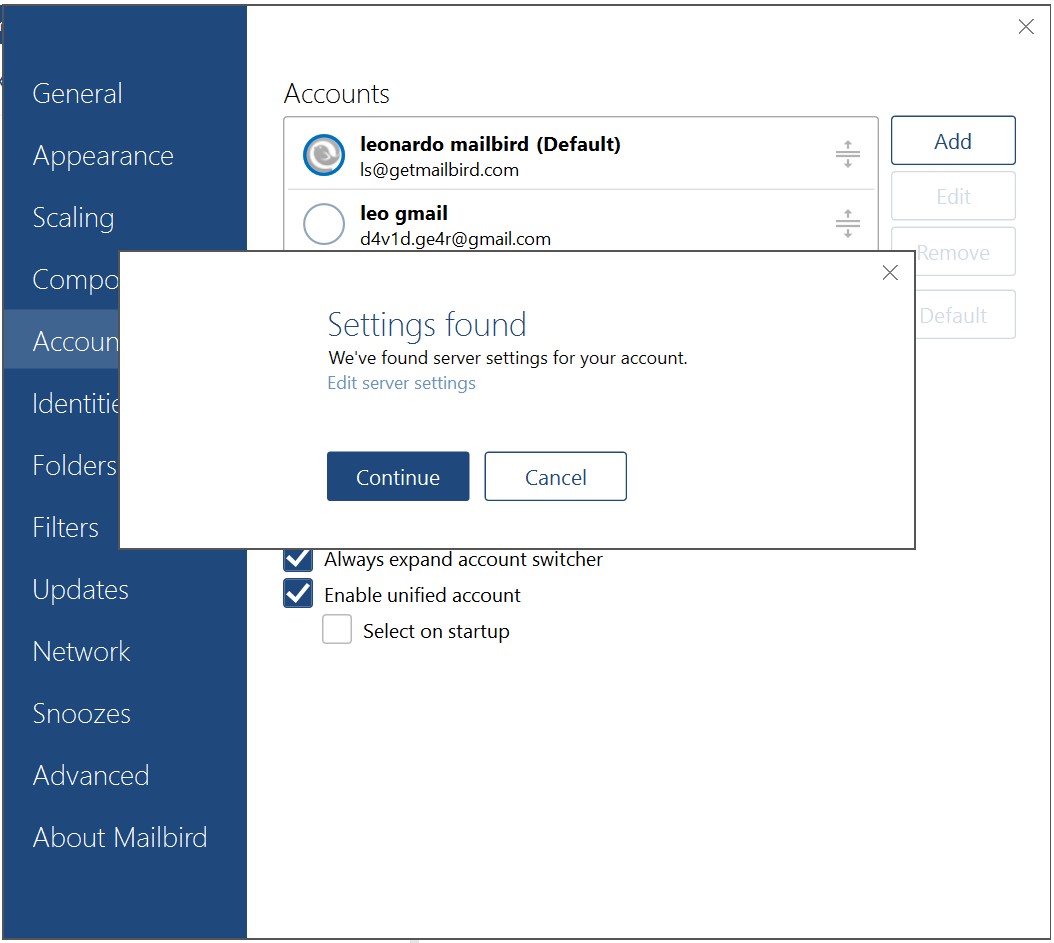 Mailbird will open your default internet browser now. If the web page that is opened ask youto login to Yahoo, do so. And then follow the instruction. If you see the image below Click "Agree"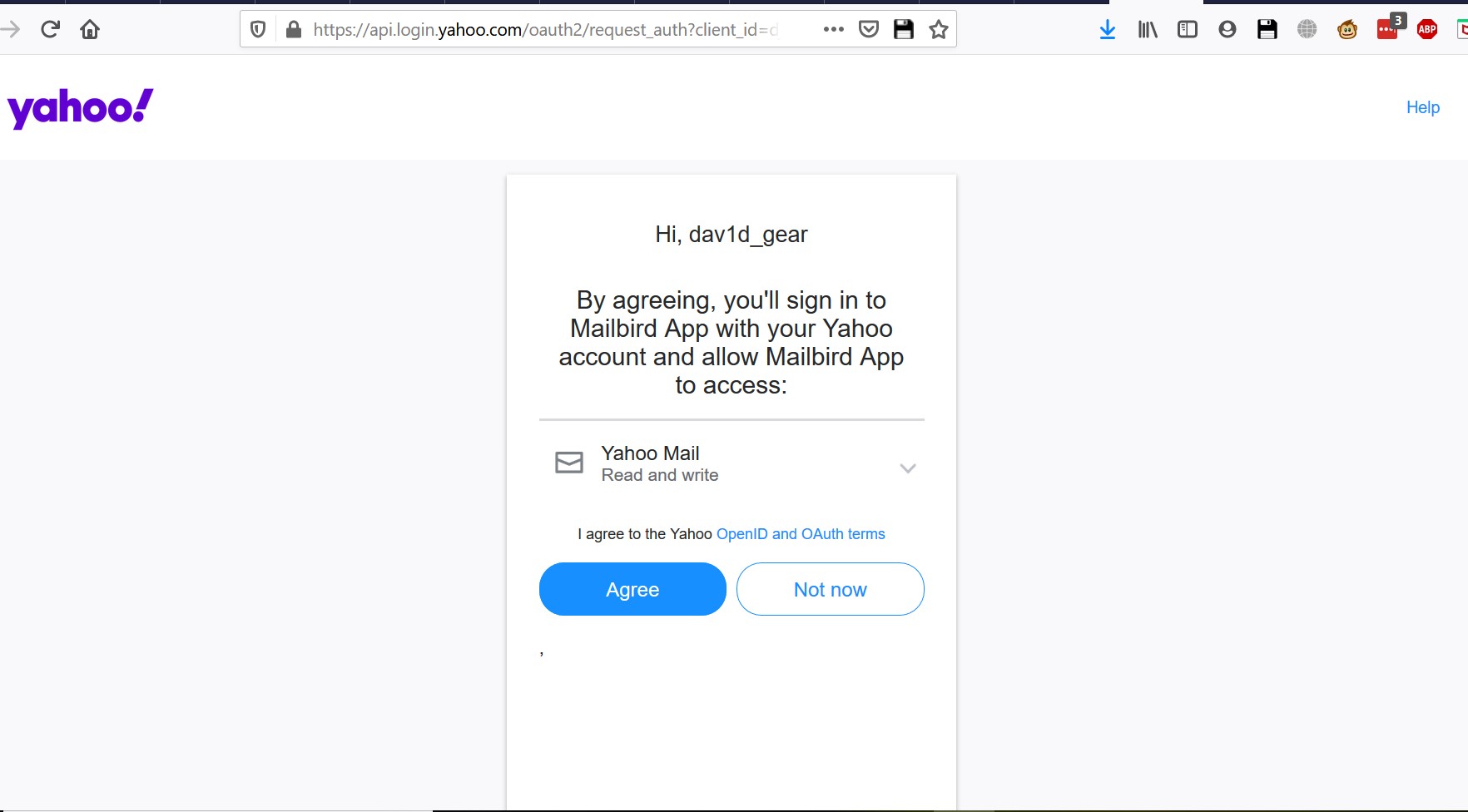 And that's it! Your account is now using oAuth for Yahoo.
If you have any issue with using oAuath for Yahoo, try chnaging your default internet browser or clear your browser cache. If you still need help contact support@getmailbird.com