The Mailbird native calendar also supports the sidebar view. It will make your scheduling much easier. Click the calendar icon at the right pane of your Mailbird.

By default, you will see this view.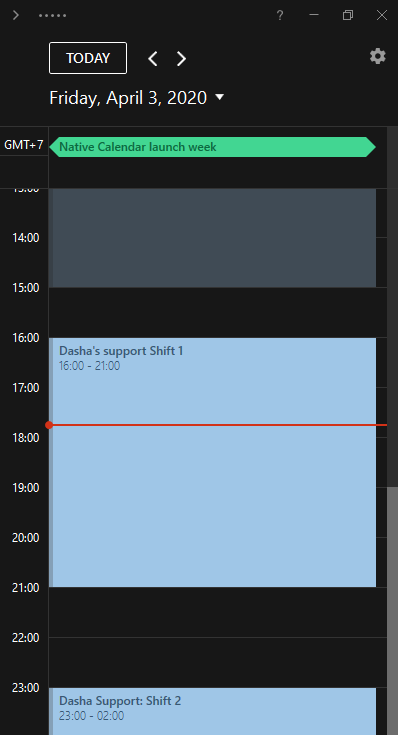 There are 2 options of view in this sidebar. Day view (default) and the schedule view. You can change it by clicking the gear icon.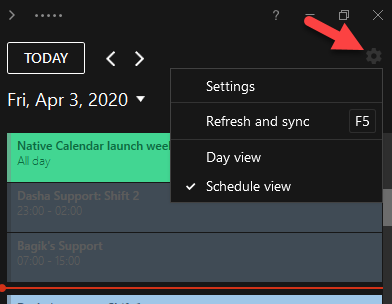 If you choose the schedule view, it will look like this. In this view, you can add new event.
To get back to the Calendar introduction page, click here. If you have any further inquiries regarding this topic please email us at support@getmailbird.com.