Hello! One of our best productivity tools is our Email Tracking feature. Before we show you how to use this feature in Mailbird, let's look at some general facts about Email Tracking.
The implementation of Email Tracking does not mean that your email can be tracked, but that you will now have the ability to track emails that you have sent.

Email Tracking does not mean that Mailbird is insecure. Nothing but the opening time and who has opened the email is being tracked. No other information is shared or collected. This works the same way in all email clients, even if they do not have an email tracking feature that will let you track your sent emails.

You can control being tracked by not displaying remote images. In Mailbird, remote images are disabled by default. More details about remote images are listed in our Knowledge Base article "

Always Show Remote Images

".

Finally, because we value your privacy, we made it so that Mailbird's Email Tracking feature only tracks two things:
Who has opened the email.

When was the email opened.
Mailbird does not show or collect the content of the email, the location of the user who opens it, etc. Should you have any concerns or questions, please do reach out to us and we will be happy to help answer them asap.
Let's look at how to use Email Tracking in Mailbird.
When composing an email, you will find the "Email Tracking" button next to the send button. See the image below.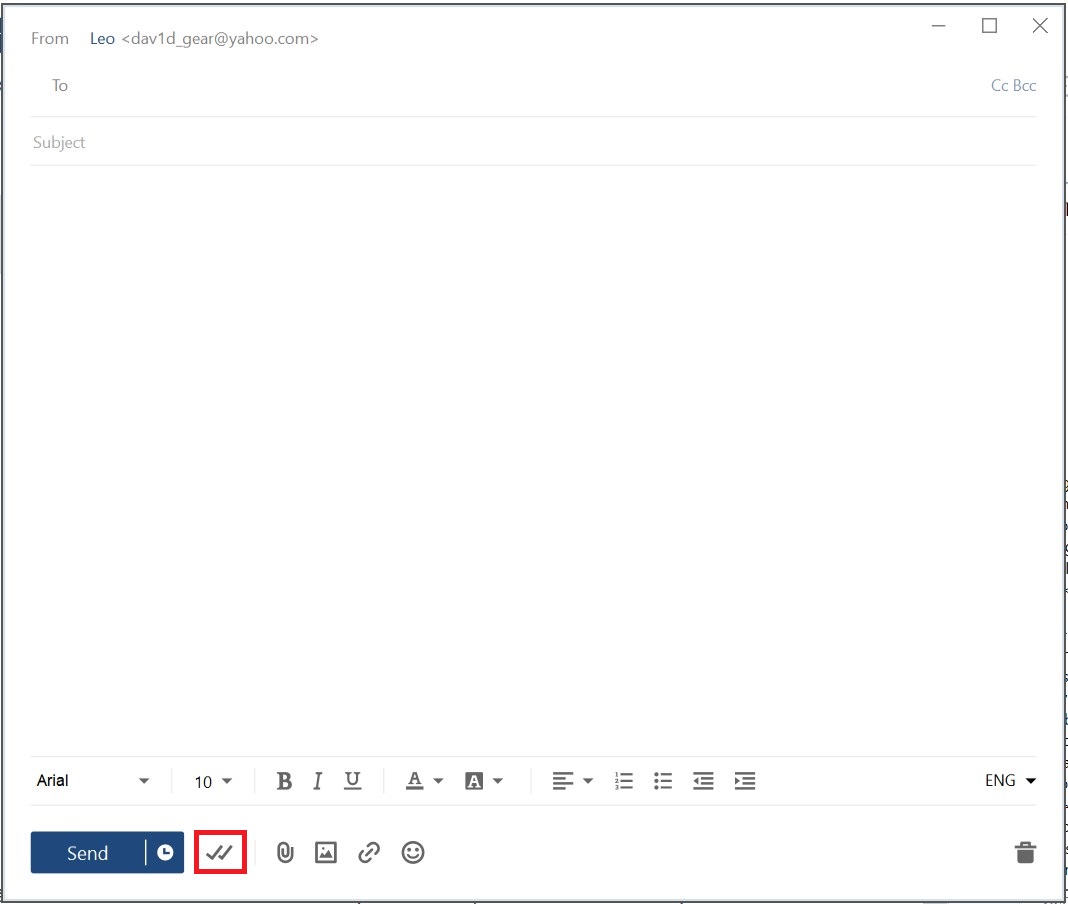 Click the button to enable Email Tracking. Once the feature is enabled, you will see the double checkmark icon on the emails you sent. To see the Email Tracking status, simply go to your Sent folder in Mailbird to see the icon with notifications. The checkmark can be seen both on the email list in the middle panel below,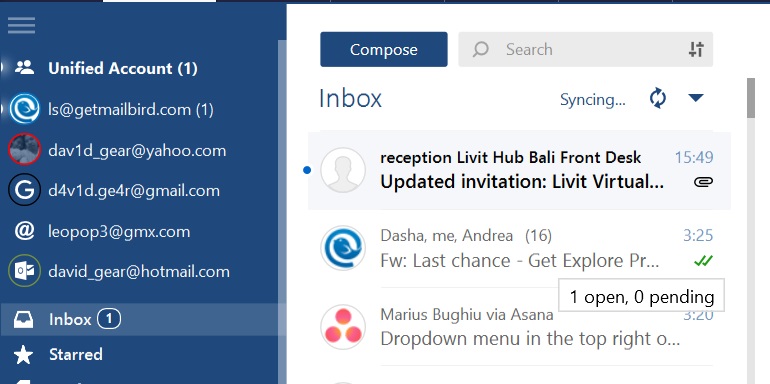 and in the email itself in the right or bottom panel (depending on your layout) as shown below.

The icon on the email panel can be clicked to see more details as shown in the image above. There also Email Tracking Notifications located at the top right of your Mailbird. This shows a list of recent Email Tracking and if you click on one of them, it will display the email that is tracked. You can see this in action in the picture below. One limitation of this email tracking notification is, if you send an email in Exchange to multiple email addresses, Mailbird will not be able to tell who has opened the email. In this case, the email tracking notifications will show an unknown instead of the name of the people that have open the email.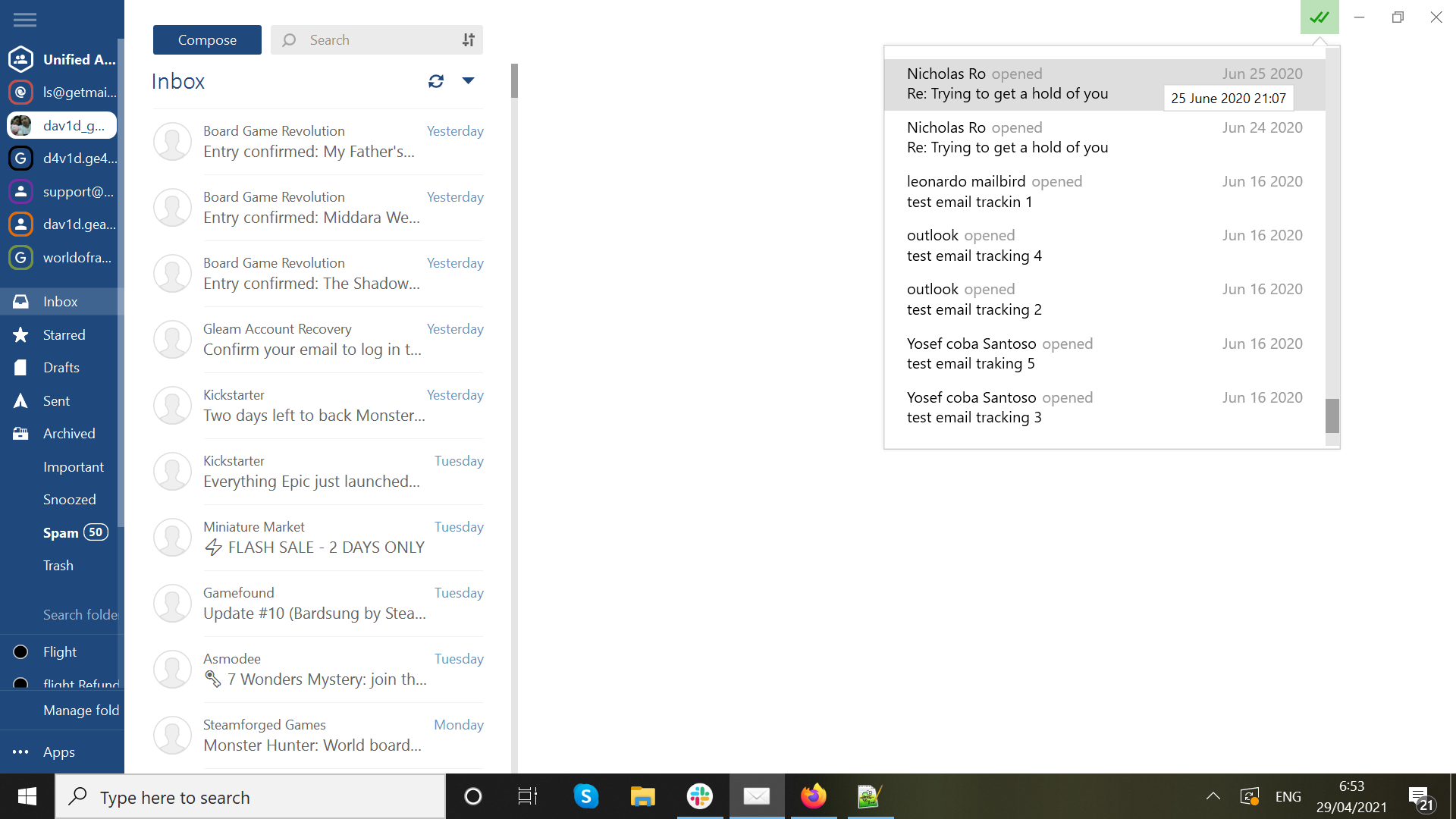 You can enable Email Tracking by default in Mailbird menu, located at the top left corner. Go to Settings > Composing and check the box to "Enable Email Tracking by Default"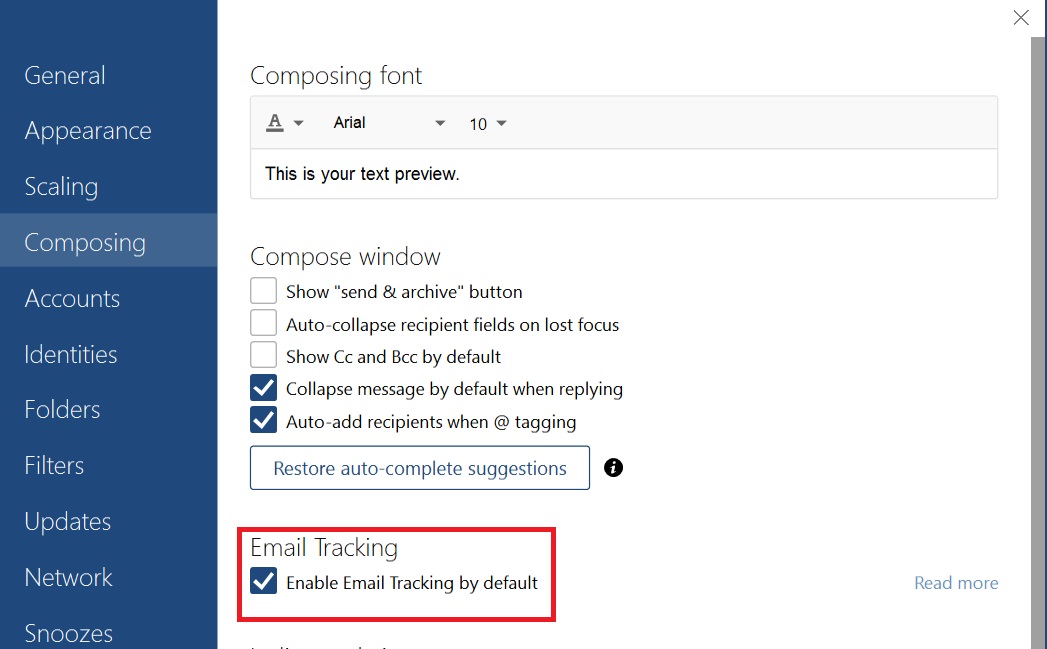 You can now enjoy the reliability and confidence of knowing that your important emails have been sent and received with Email Tracking in Mailbird. A couple of gentle reminders: Email Tracking will not work if the recipient of the email is blocking remote images. Mailbird only tracks who has opened an email and when an email has been opened. As usual, if you have any issues just email us at support@getmailbird.com