Upon purchasing Mailbird, you will receive an email with your license key. This is what you will need to activate your Mailbird license.
It is useful to keep your license key somewhere safe, but if you lose it you can use this tool to recover it.
Below you will find the instructions on how to use your Mailbird license key in order to activate Mailbird.
First, please click on the Menu in the top left-hand corner of Mailbird (the 3 horizontal lines)
Next, please click on Settings, as shown in the screenshot below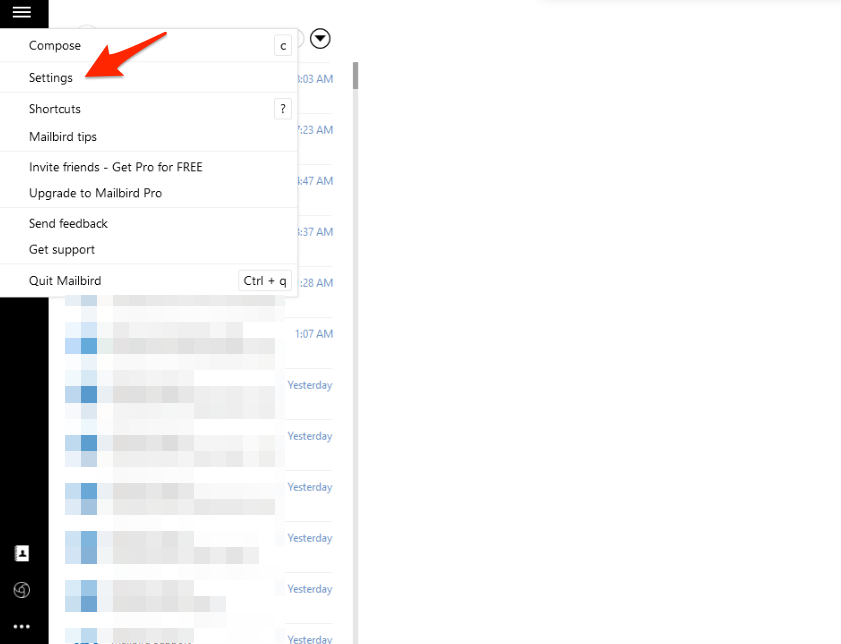 Then, please click onto the About Mailbird tab and click on Activate Mailbird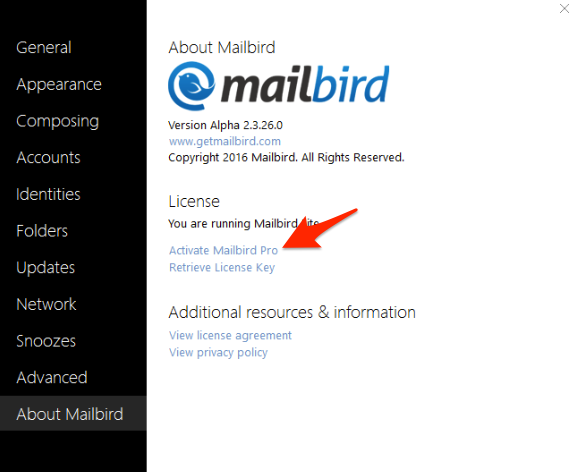 Here you can paste your license key into the box
Finally, hit Continue and your Mailbird will be activated!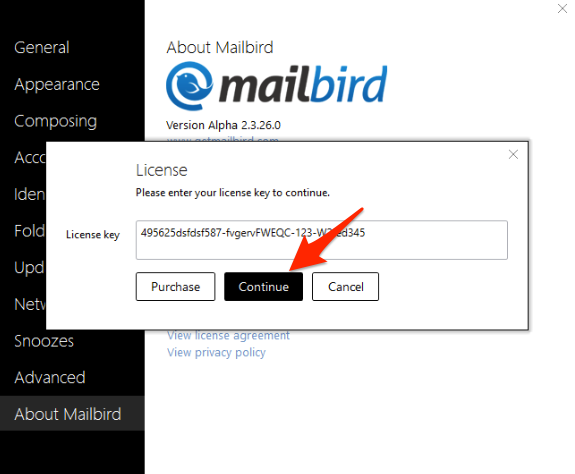 If your Mailbird account is still not activated, please reach out to us via a Support Ticket, and we will be more than happy to assist you with any issues you might be experiencing.