Upon purchasing Mailbird, you will receive a confirmation email containing your license details. This is the code that you will need to activate your Mailbird license after you purchase Mailbird. If you are asked to pay again, you also need to check if your subscription is active.

It's a good idea to keep your license details somewhere safe, but if you lose it you can view this page to find out how to recover it.
In this brief article, we will explain what you need to do once you have received this from us following your purchase.
First, please click on the Mailbird Menu in the top lefthand corner of Mailbird (i.e the three horizontal lines).
Next, please click on Settings, as shown in the screenshot below.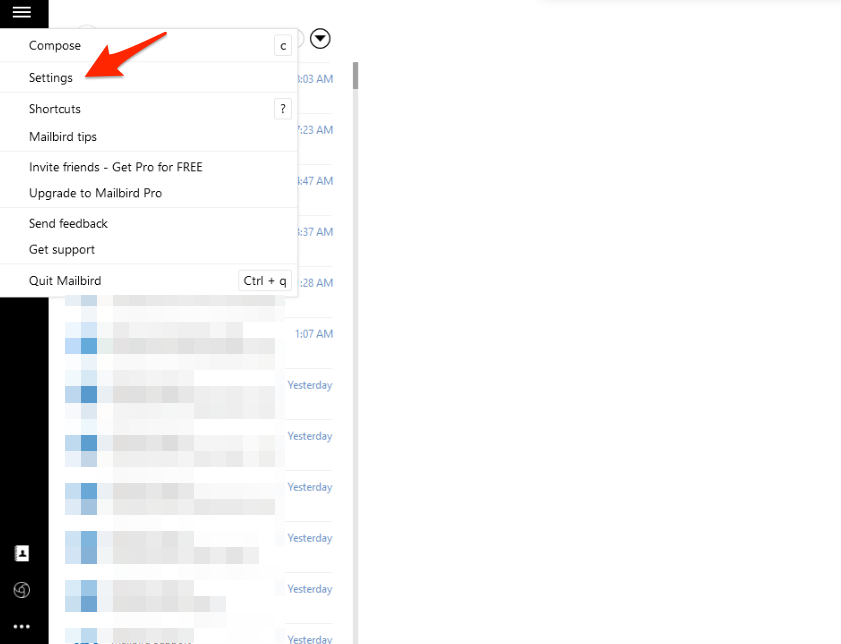 Then, please click onto the About Mailbird tab down the lefthand side
Finally, click on Activate Mailbird (as shown below).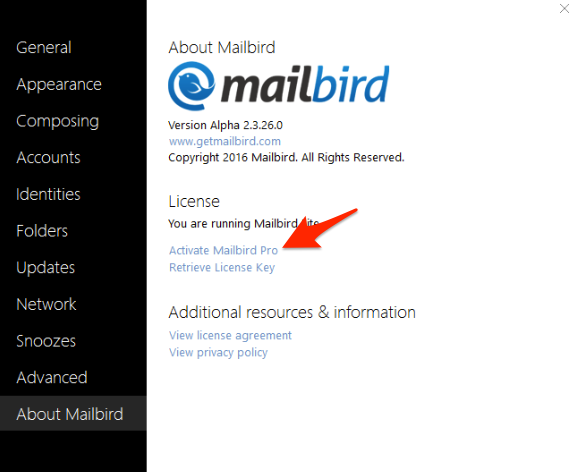 Here you can paste your license key into the box.
Finally, hit Continue and your Mailbird license will be activated!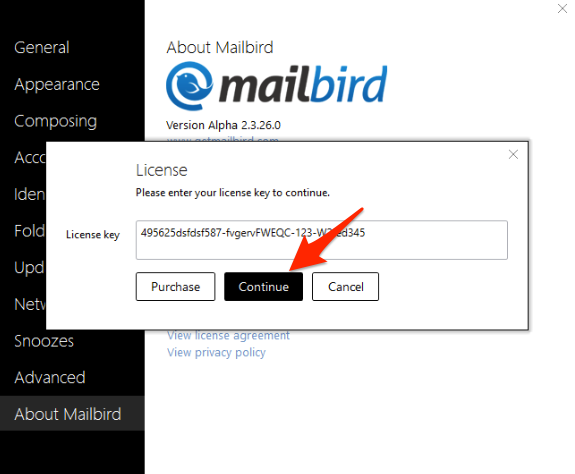 If you encounter any difficulties with activating your Mailbird, then please reach out to a member of our Customer Happiness Team by clicking here, and we'll take a closer look at your problem.