Introduction
In this article we will show how you can import your Local Folders from Thunderbird to your email account in Mailbird. The steps to follow may vary depending on which protocol your email account uses in Thunderbird and Mailbird (either IMAP or POP3), but we will do our very best to explain the process in detail below.
How to import Local Folders to an IMAP email account in Mailbird
It is currently not possible to import local folders for an IMAP email account in Mailbird, but you can upload local storage folders from Thunderbird to an IMAP account email server (if it has enough space left) and Mailbird will sync these with the email server. Below are some suggested steps to follow.
First, click and hold your left mouse button on the local folder which you would like to upload.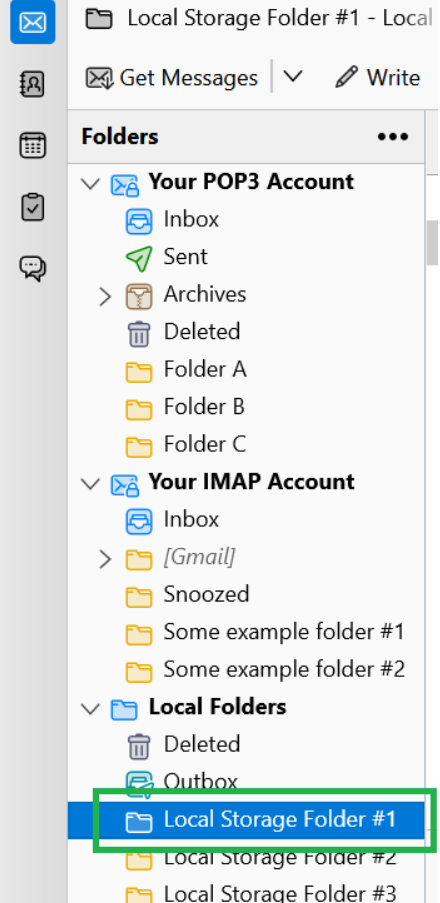 While holding the left mouse button, drag and drop the selected local folder to your IMAP account (as shown in the screenshot below).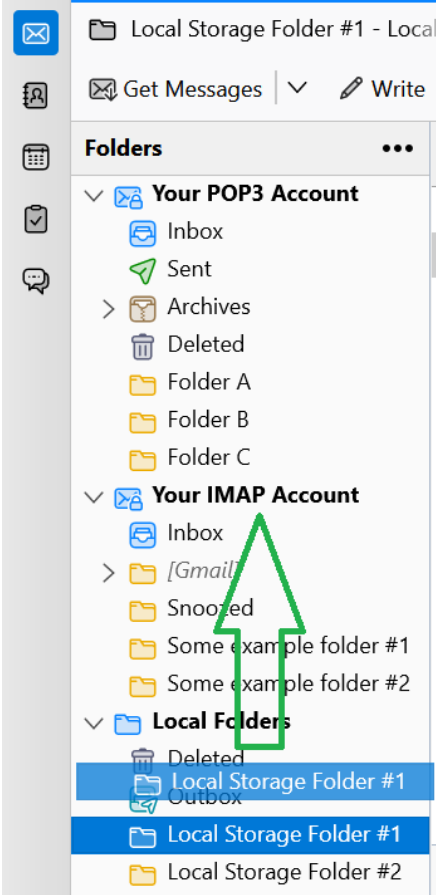 Please make sure that the IMAP account is correctly selected - once it appears highlighted (like in the screenshot below), then you can safely drop the local folder in there.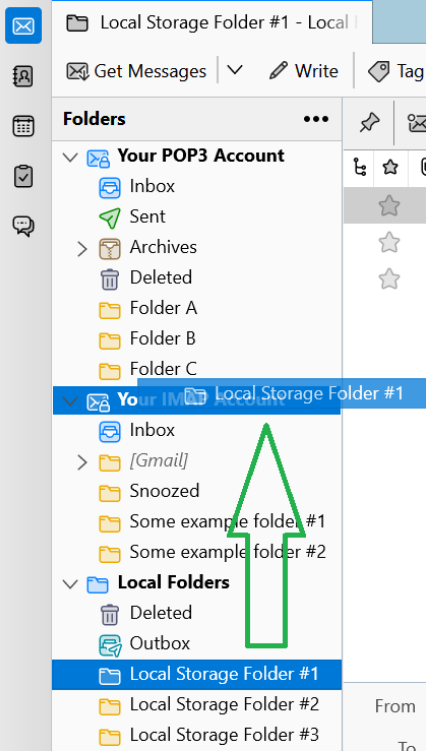 The upload will subsequently begin - please be aware that depending on the folder's size (i.e. the amount of emails and attachments which you have), the upload may take a while, so please keep Thunderbird open until the process is complete.
To ensure that your local folder has been completely uploaded, please log in to your IMAP account using your webmail interface (e.g. Gmail.com, Hotmail.com, etc.) and compare the content of the folder located on the email server, with what you have in the local folder located in Thunderbird. This will allow you to monitor the progress until it is complete.
How to import Local Folders to POP3 account in Mailbird
Local folders can be imported directly to your POP3 email account from Thunderbird - these folders will contain your profile files which are kept on the hard drive of your device. We will now explain how to find these files and how to import them into Mailbird.
Open Thunderbird and right-click on Local Folders and then on Settings from the dropdown menu.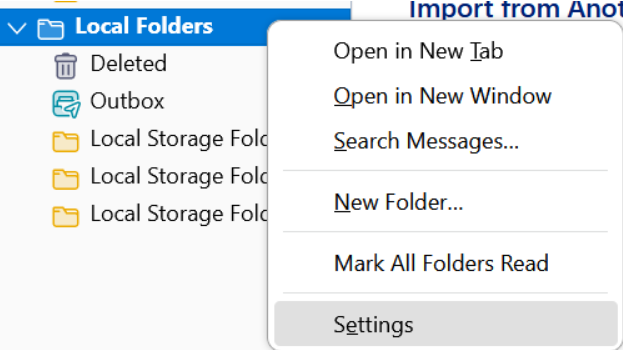 On the next page, click on Local Directory (marked with a green arrow in the image below), and press CTRL + A to highlight the entire path then press CTRL + C to copy the path to your clipboard.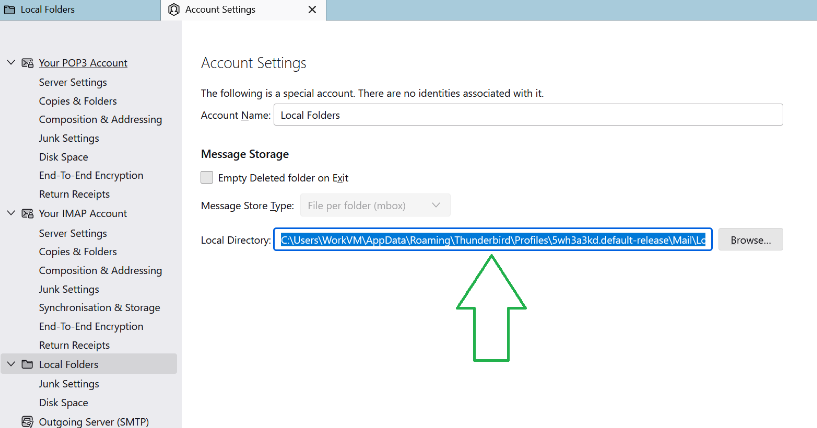 Now, close Thunderbird and open Mailbird.

In Mailbird, click on the Mailbird Menu (the three horizontal lines in the top left-hand corner).
Then click on Settings.
Then select the Accounts tab.
Double-click on the account that you would like to import a local folder to, and then click on Import messages (as shown in the screenshot below).

In the next window, select Msf file under the From the external source drop-down menu, and then click on Browse (as shown below).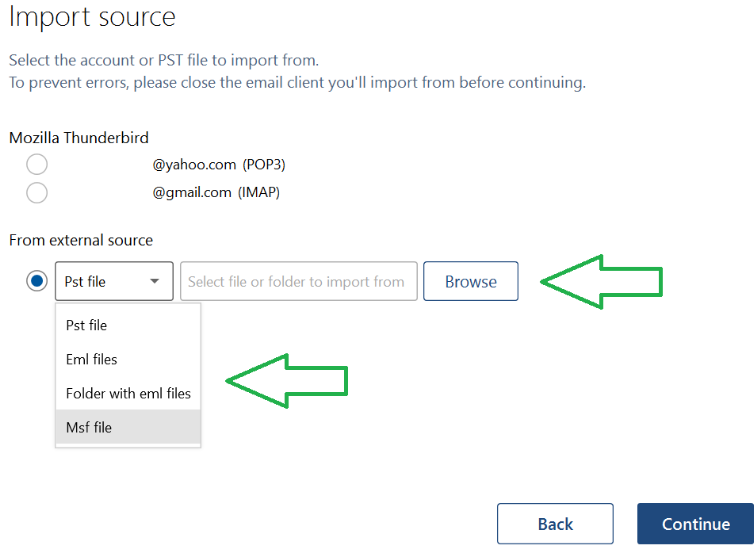 In the newly opened window, clear the current path at the top, and paste (using CTRL + V) the one which you copied earlier to your clipboard from Thunderbird (as per the instructions contained in the second bullet point). Then, press Enter on your keyboard.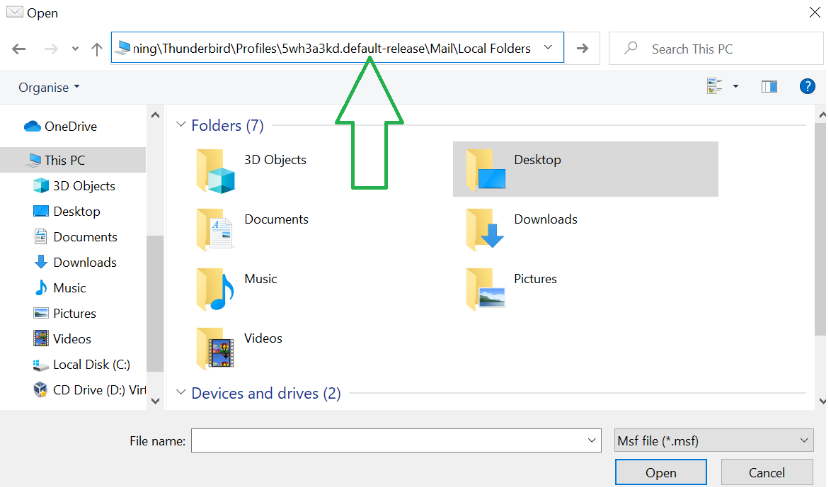 You will now see a list of files - these are your local folders. Each of your local folders will be called Local Storage Folder, and will then be followed by random numbers and letters. This is how Thunderbird stores local folders. Please select one of these files, and then click on Open.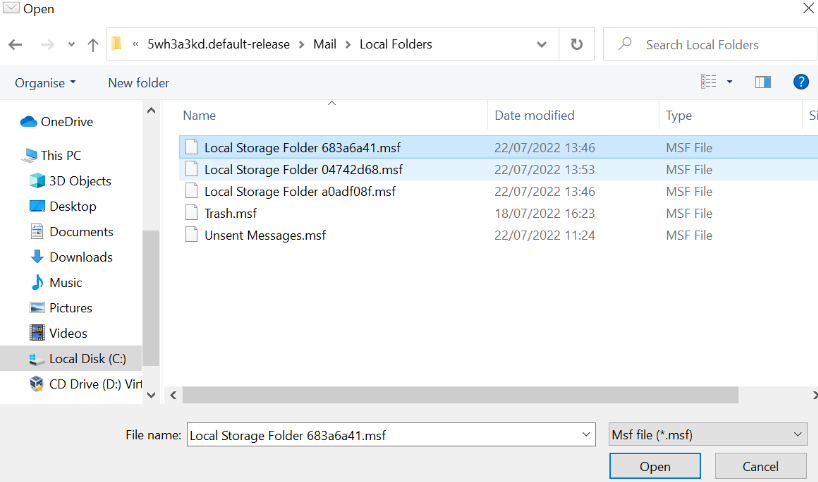 Once you have done this, the local storage folder which you selected will be imported into your Mailbird POP3 email account, under the Imported messages folder (as shown below).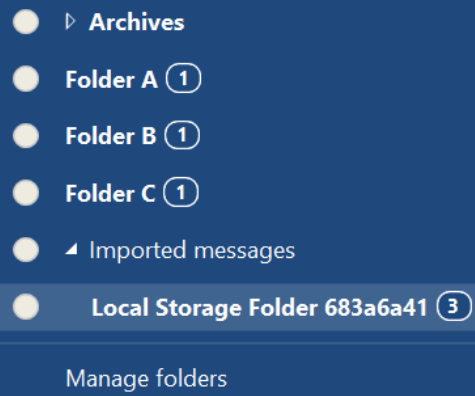 The name of the folder will be the same as the file name from Thunderbird, but you can change it to something else by using the folder management feature.
We do hope that this walkthrough guide will help you import your local folders to your email account in Mailbird more easily - should you have any questions or require further guidance, please reach out to us via the contact form, and a member of our team will be delighted to assist you further!