In some rare cases, the combination of a high resolution screen and an incompatible graphic card driver can make some of the text in Mailbird appear slightly blurry or pixelated.
To fix this issue, we suggest first making sure that you have the latest drivers installed for your graphics card, or disable hardware rendering in Mailbird (or a combination of both things).
Below you will find the instructions to do this:
Open the Mailbird menu in the top lefthand corner (i.e. the three horizontal lines).
Click on Settings.
Navigate to the Advance tab.
Here, remove the checkmark to the box next to Enable hardware rendering.

Keep in mind that you will need to restart Mailbird in order for the changes to be applied.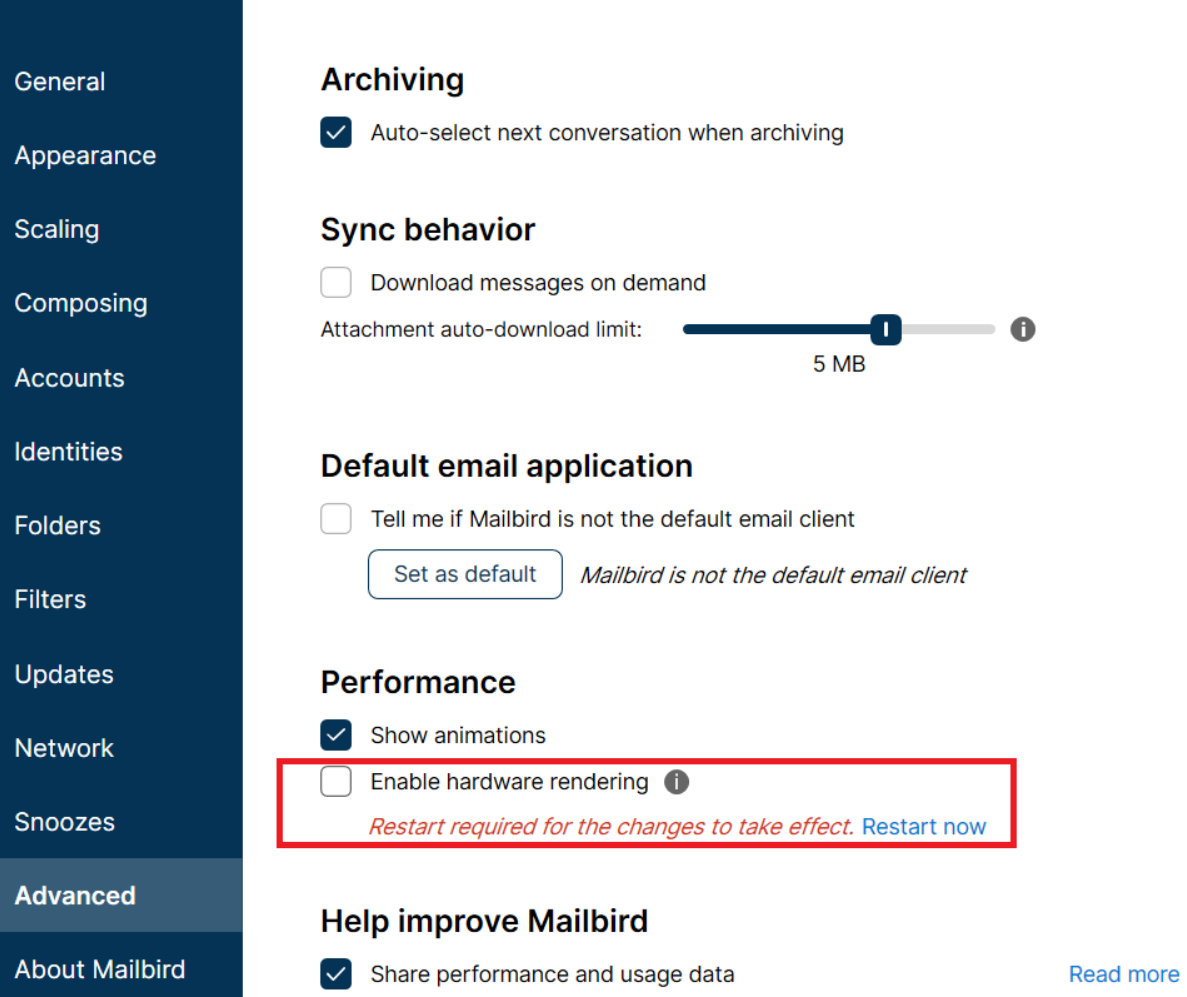 Please note that this solution will resolve most issue which are connected with how Mailbird renders the text in your emails, but it will increase CPU usage for Mailbird. In some rare cases however, specifically with low-end graphic cards, it may actually improve performance.
Hopefully you have found this article useful, but if you still require assistance, please do not hesitate to contact our Customer Happiness Team by clicking here.