You can use the Windows emojis in combination with Mailbird (and actually any other Windows application, yet it is available only for Windows 10 users).
Please use the shortcut Windows key + . (dot). Note you cannot use the .(dot) on your keyboard keypad.
💕🤣😂✌🌹🎉🎂😜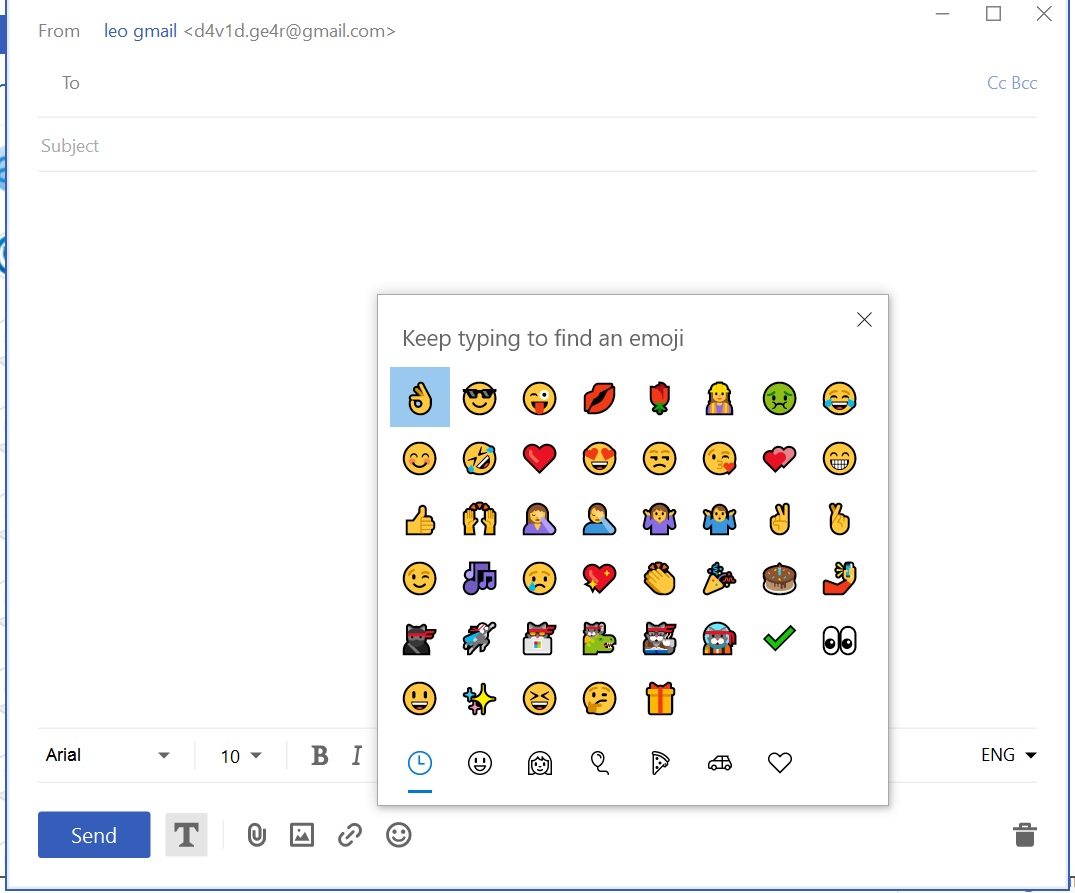 As an alternative way, you can also use the emoji button located at the bottom of your compose window, just like in the picture above.
Please note, if you are using a full dark mode in Mailbird, the color scheme in emoji may not appear correctly.