In this brief article, we will provide you with information on which payment methods are accepted when purchasing Mailbird and how you can pay for your subscription.
Please note that we do not support crypto payments at the moment, so unfortunately payments in BTC, Ether, Tether, an so forth are not possible.
Debit & Credit Cards
For all our payment plans we accept all major debit and credit cards, such as Mastercard, Visa, Amex, Discover, JCB, Union Pay.
Please note that it will not be possible to complete a payment on our website if your card has been issued within a country which is currently under sanctions or restrictions put in place by either Visa or Mastercard.
PayPal & Amazon Pay
You can also purchase Mailbird using PayPal, and also via Amazon Pay (USA Only).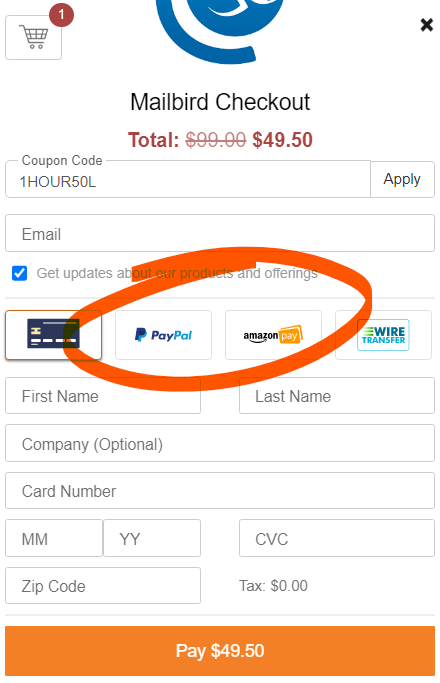 Wire Transfer
We also offer Wire Transfer as an accepted payment option in many countries. To find out whether or not this is an available payment method for the country in which you are located, simply look out for the Wire Transfer logo inside our check-out window, as shown below.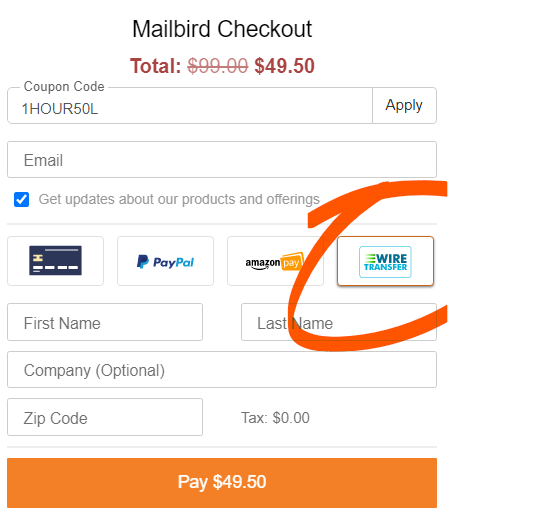 However, please note that it is only possible to complete a purchase using this method if you purchase a product which is not renewable. For example:
It is not possible to purchase a Mailbird Yearly license using Wire Transfer
It is not possible to purchase a Mailbird Pay Once license using Wire Transfer if you also include Lifetime Updates.

You should remove this option before completing your purchase, as shown below.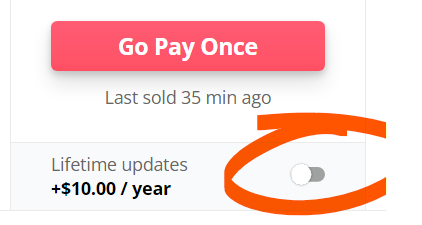 If you have any further questions, or experience any issues completing a payment on our website, please do not hesitate to contact our Team by clicking here - someone will always be delighted to assist you.