If you'd like to receive emails individually so all emails in a conversation are not grouped together, here's what to do:
1) Go to the Mailbird menu in the top left of the main window and select "Settings".
2) Click the "Appearance" tab and check or un-check the "Show message previews in conversation view" box.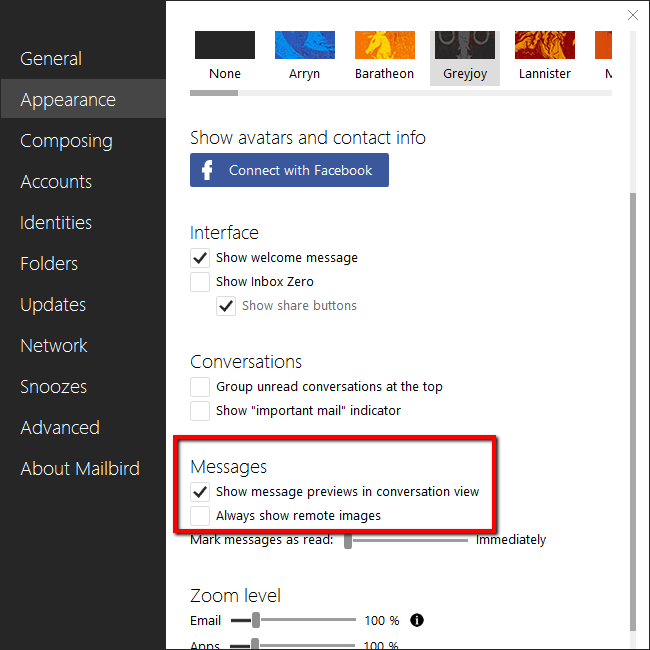 3) You don't even have to restart Mailbird for it to take effect.