The first thing you will see when you open the Native Calendar app is an empty calendar. Similar to the screenshot below.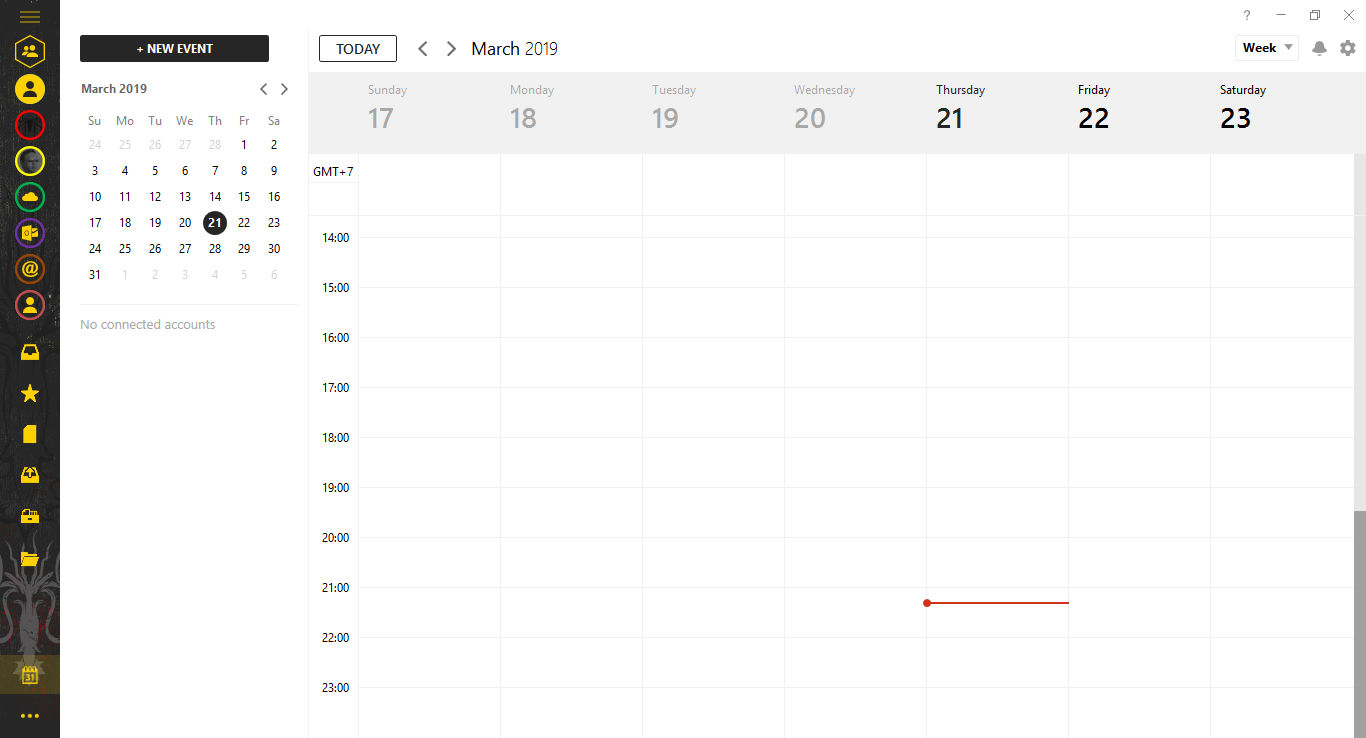 (To find out more about the basic calendar layout, please visit this link.)
Let's start adding a calendar account. After you add the account, any changes made in Mailbird and in your email server will sync.
1. Press the gearbox icon as indicated in the picture and click on "Settings"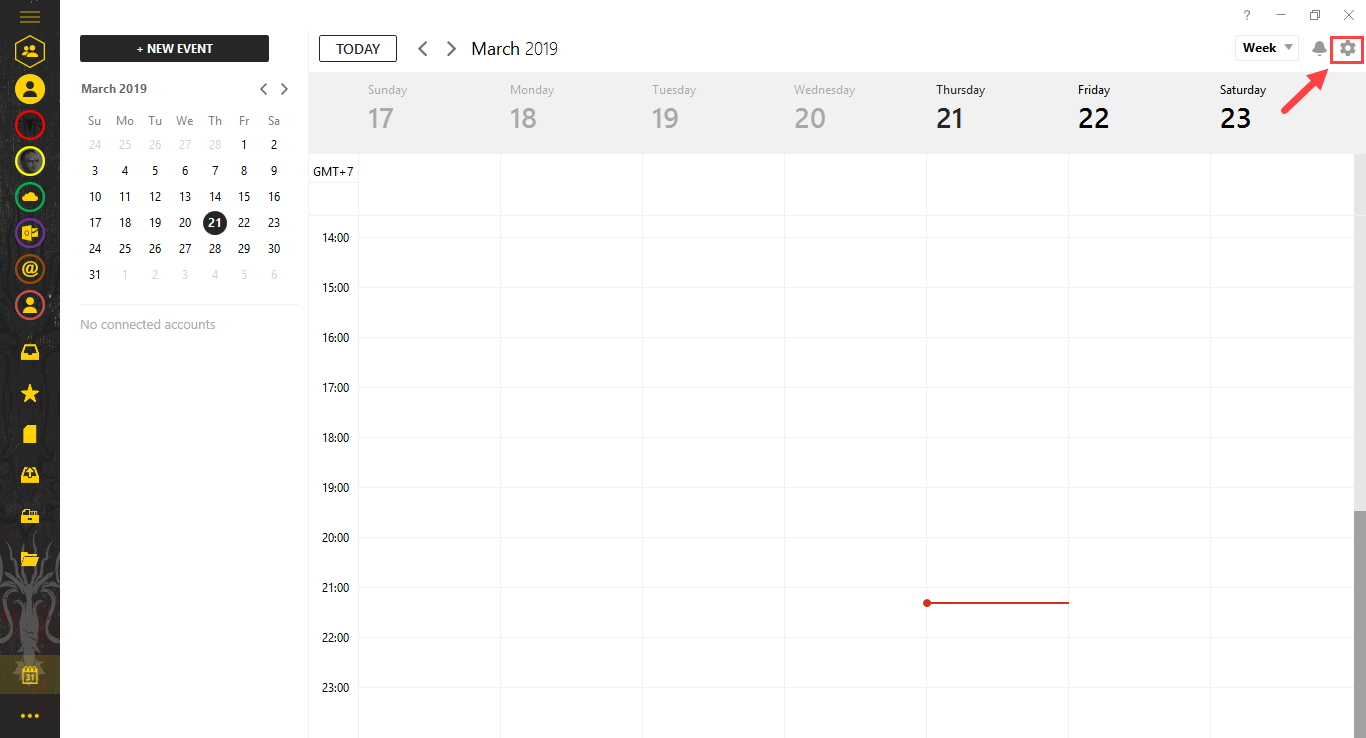 2. The calendar account setup window will open. This list will be populated with all the accounts that you have added in Mailbird.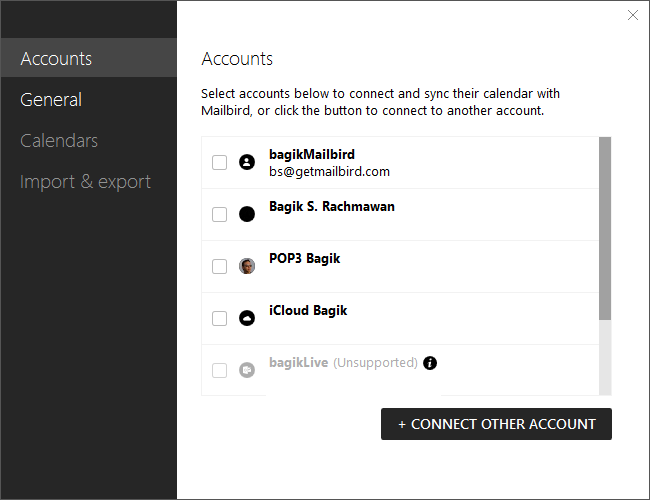 3. To add a calendar account, either click the checkbox next to the account name or click the "Connect other account" button located at the bottom right.
Please note that we only support Gmail, Outlook, and Exchange right now. Connecting new accounts that are not added in Mailbird is possible for Gmail accounts at the moment.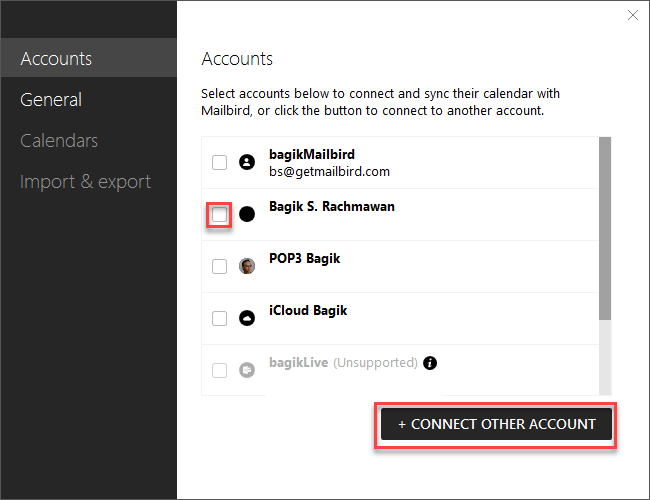 4. The calendar from the account that you choose will be added and synced with Mailbird.
5. To disconnect an account, simply uncheck the checkbox next to the account.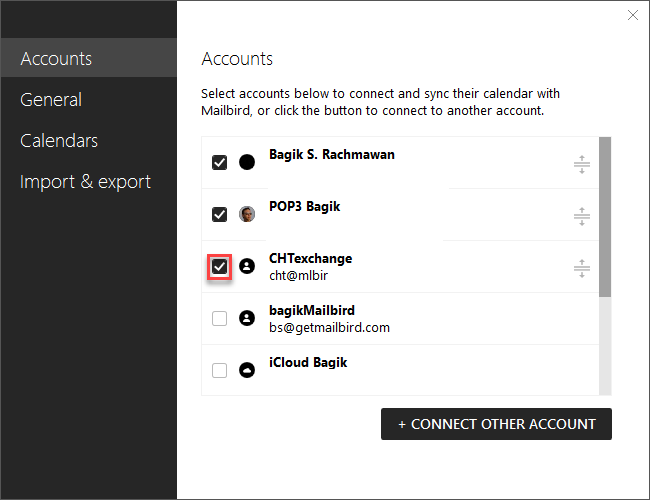 6. To reorder the calendar account, click and drag on the horizontal bar icon on the far right of each account.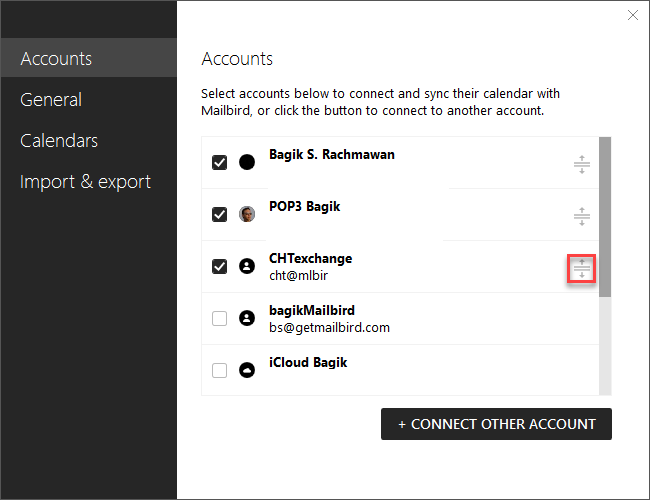 You can now connect, disconnect and reorder your calendar accounts. To get back to the Calendar introduction page, click here. If you are having any issue adding or removing an account please email us at support@getmailbird.com.