There are 2 main columns in your calendar app they are the Calendar and Accounts and Calendar Details columns. In the picture below you can see the Calendar and Accounts column.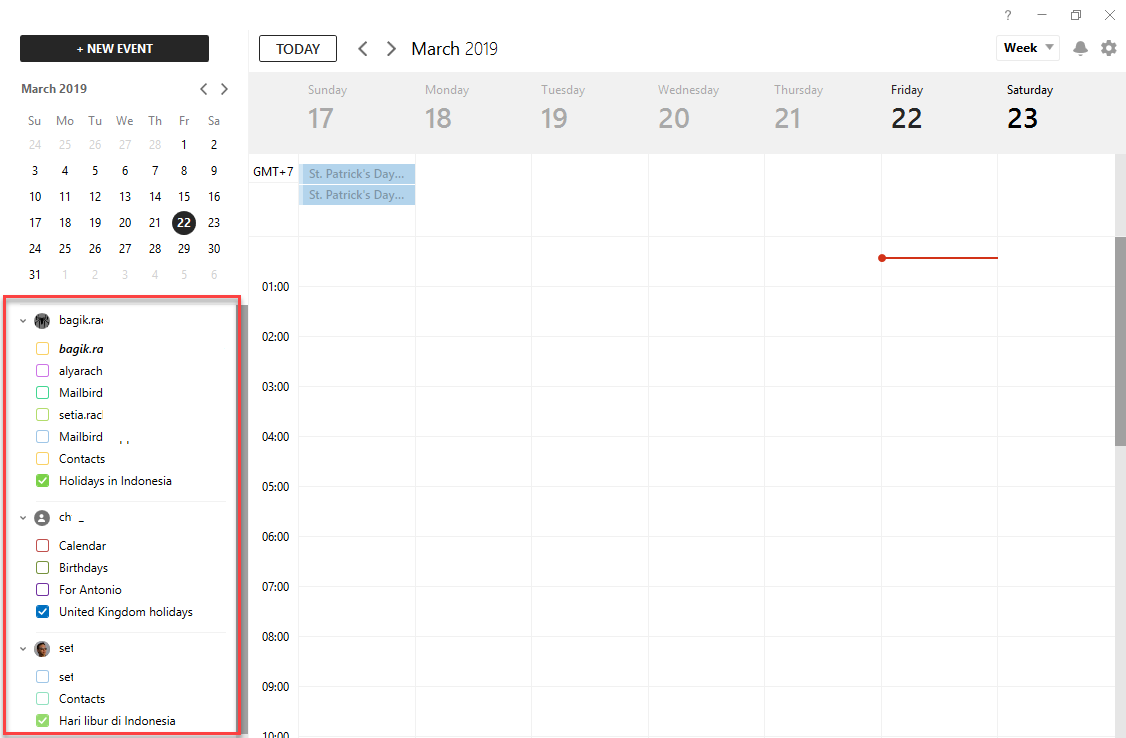 The Calendar and Accounts column is where you can find the default account, all the accounts added as well as the calendars that have been created for each account. Here's a breakdown of what you can see in this column.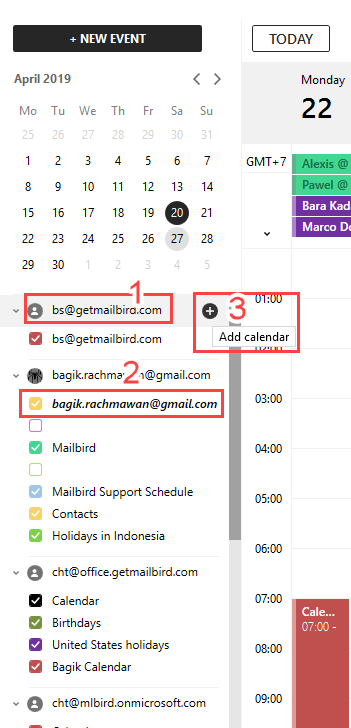 1. Number one is the account. When you add an account to the Mailbird calendar app, that account name will be shown here. The account consists of all the calendars available for this account. Each account will have at least one default calendar, depending on the settings of your email server. The default calendar cannot be removed.
On the left side of the account, there is a small downward pointing arrow button that is used to collapse or expand the calendar list for the selected account.
2. Below each of the accounts, you can find (2), which is the calendar list. Each calendar can be assigned an individual color. Simply hover over the calendar and open the color options shown to select your preferred color.
3. To add a calendar, hover to the right side of a calendar account and click the + button.
'Right click' on a calendar will open further options for you. Please note, that the 'remove' option only appears in for custom added calendars. It will not appear for the default calendar of the account that you added.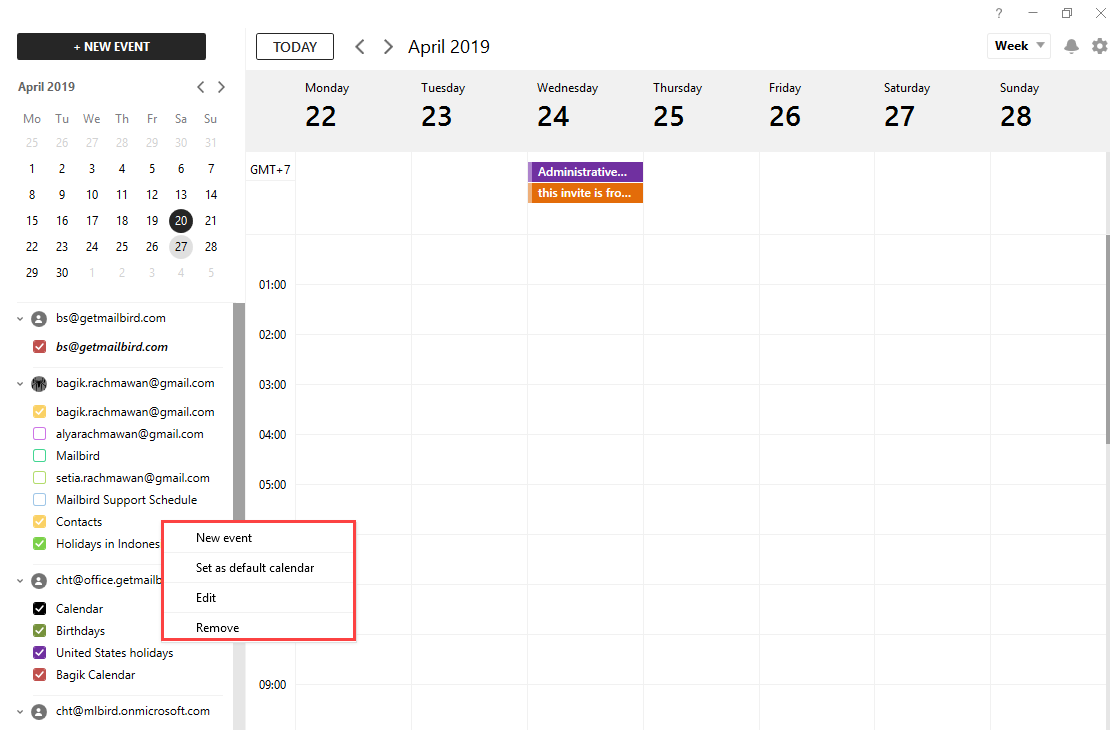 That is all the info on the Calendar and Account column. To get back to the Calendar introduction page, click here. If you are having any issue adding or removing a calendar or account please email us at support@getmailbird.com.