The Mailbird Native Calendar also supports the Sidebar View which is available to all customers. This will help everyone access their calendar quickly and easily.
To open the sidebar (or to close the sidebar), click on the icon adjacent to the Minimize icon as shown in the screenshot below. We have circled a square that contains an arrow pointing right which is the icon that allows you to toggle the sidebar.
Once you have activated the Sidebar View, you will be able to choose from two views by clicking on the gear icon (as shown in the following screenshot):
Day View (the default view)
Schedule View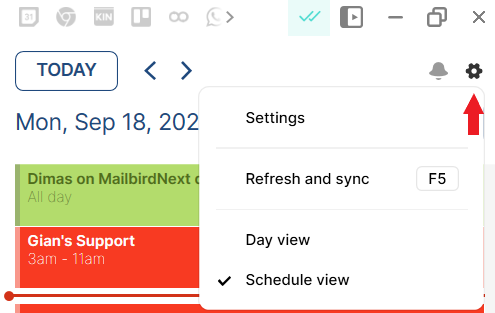 If you choose the Schedule View, you will be able to see a list of events scheduled for each separate day of the week, as shown below.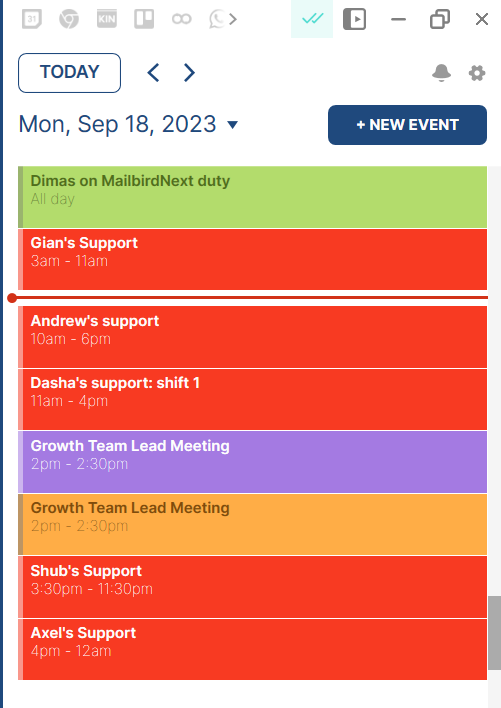 We hope you found this article useful, but if you still need help, please do not hesitate to contact our Customer Happiness Team by clicking here.