You can import your events from any calendar application or web calendar to the Mailbird native calendar.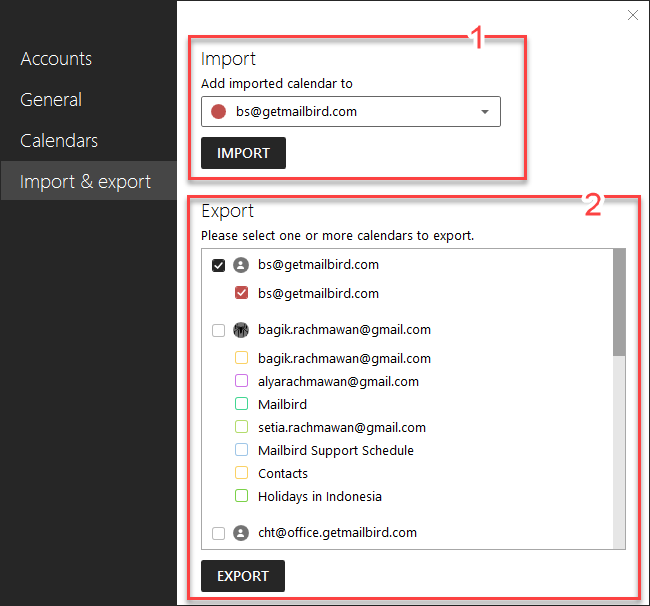 Import and Export options in the Mailbird Calendar settings menu.
1. You can import the calendar file from your local folder to Mailbird. Once you have chosen the correct destination account from the dropdown menu, click 'IMPORT'.
TIP: The correct file should be a ".ics" format.
2. In addition to the import option, you can find an option to export your calendar. Select one or more calendar and then click 'EXPORT'.
Note: For now, you can only export the calendar into ".ics" file.
Should you need any assistance, please email us at support@getmailbird.com and we will be more than happy to help you out.