Introduction
When you encounter problems either sending, receiving or syncing your emails, this can often be caused by Mailbird's connection to the email servers being blocked by a security software which you have installed on your computer.
In this article, we will specifically focus on how to allow Mailbird through the standard Windows 11 Firewall in order to prevent it from blocking Mailbird's connection to the email servers. We will do this by providing you with a step-by-step guide on what actions to take, accompanied by screenshots which aim to make the process as seamless as possible for you.
What steps to take
Simply follow the steps listed below in order to prevent your Windows 11 Firewall from blocking Mailbird:
First, you will need to open your Windows Settings by clicking on the Windows icon in the bottom left-hand corner of your desktop, and the clicking on Settings: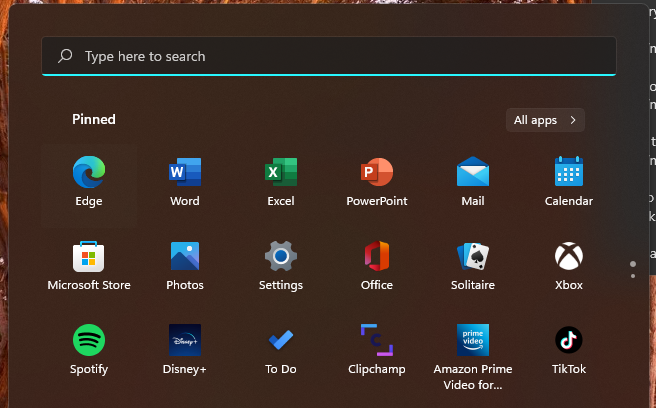 Next, click on Privacy & security, as shown below: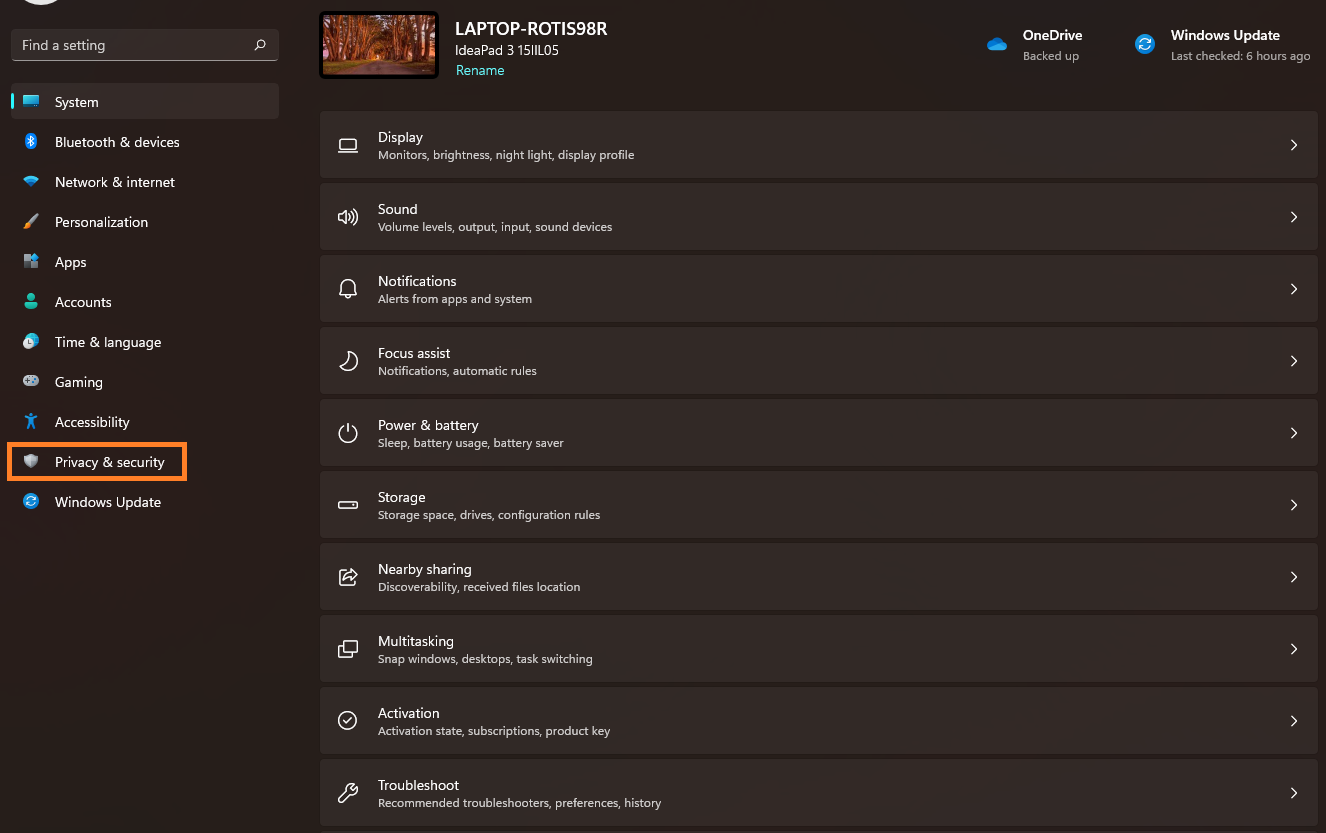 Once you have done this, click on Windows Security from the menu down the left-hand side: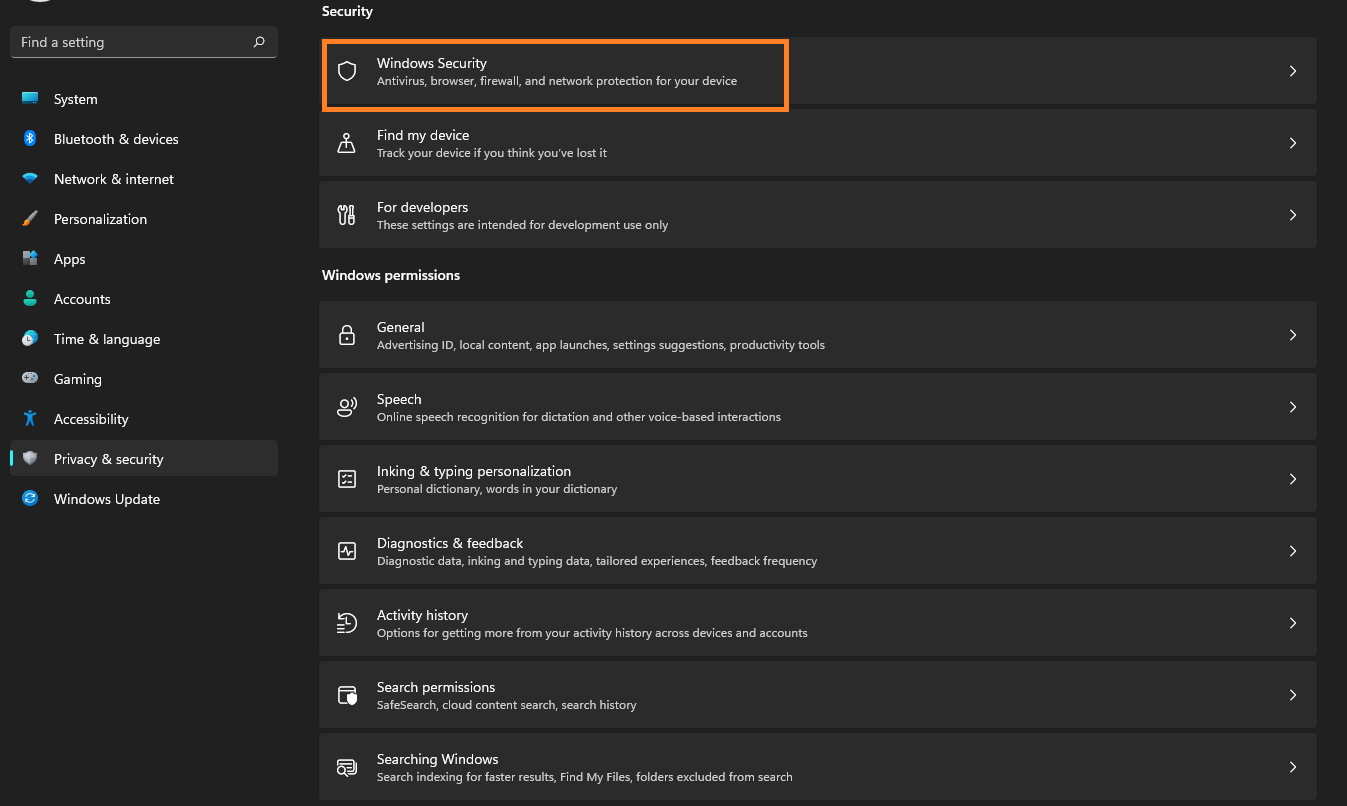 Now, simply click on Firewall & network protection down the right-hand side: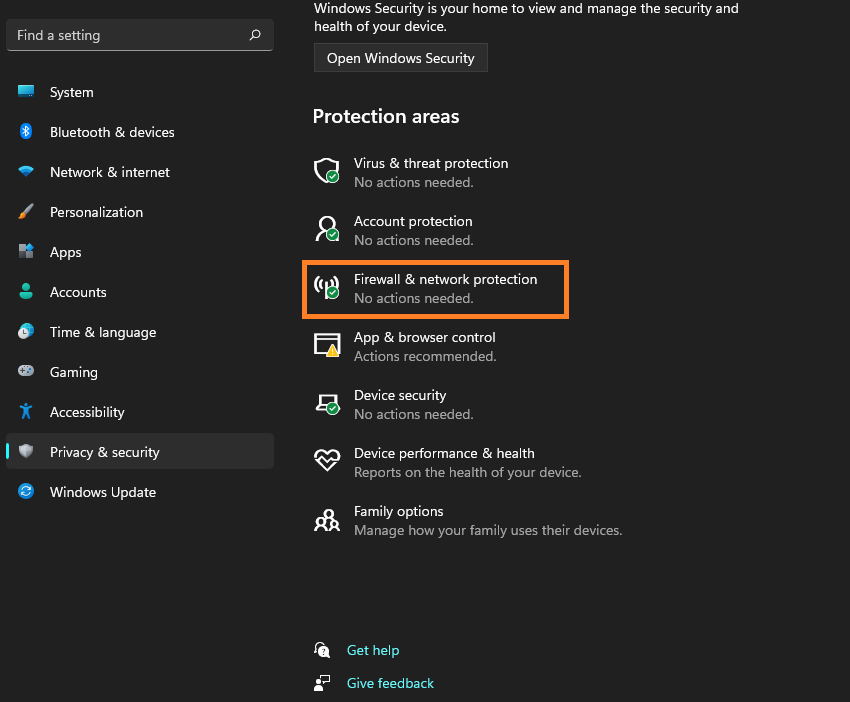 Near the bottom of the next section, you will see a line of text which reads Allow an app through the firewall (as seen below) - go ahead and click on it: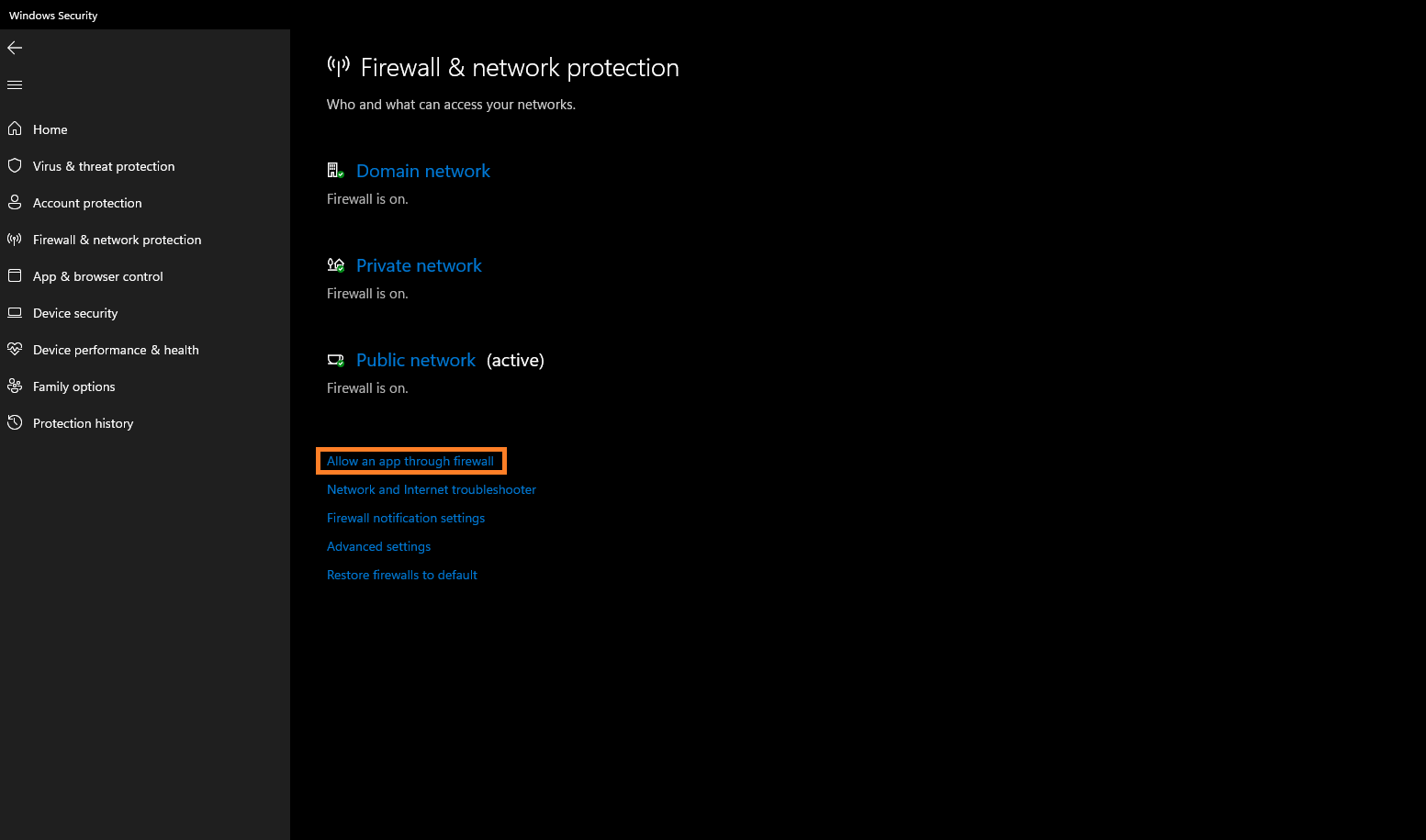 Now, in the newly opened window, please do click on the Change settings button, as shown in the screenshot below:
Next, click on Allow another app... as shown below: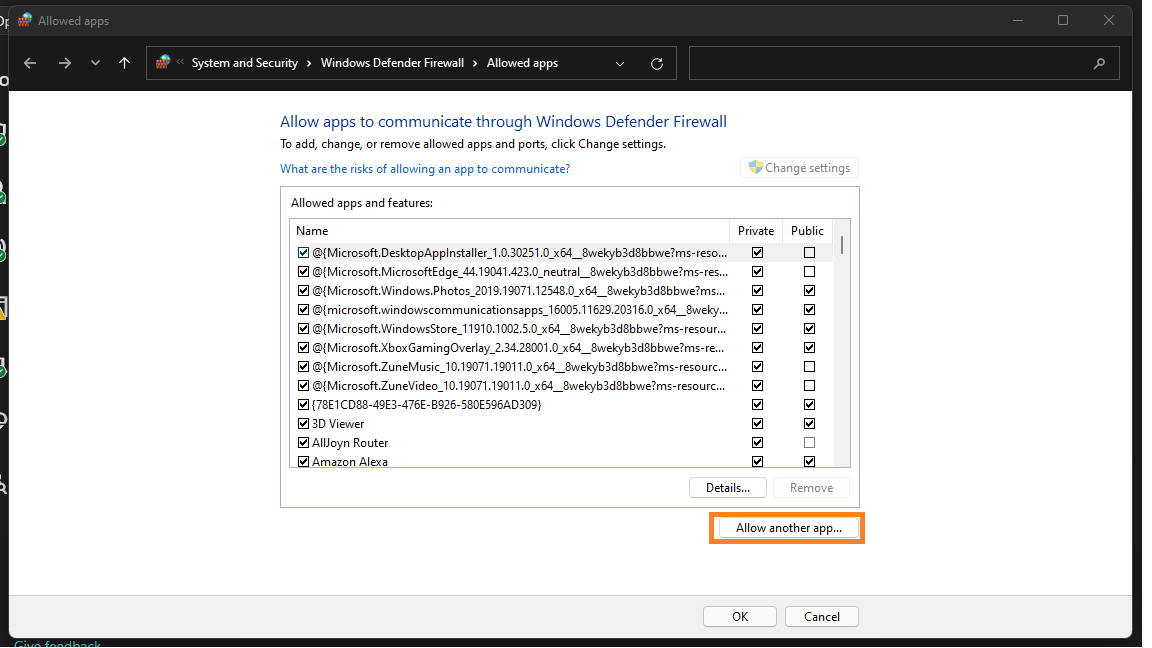 In this next window which appears, please click on the Browse... button: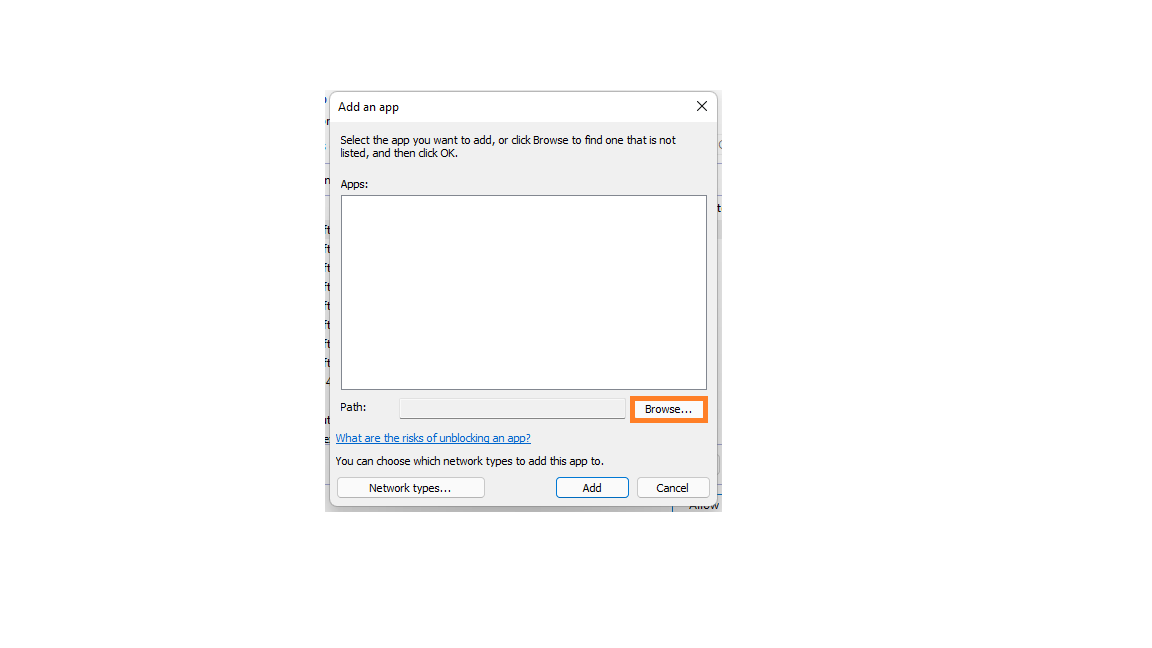 Now you will need to navigate to the installation folder of Mailbird.

By default it is C:\Program Files\Mailbird, so in most cases you will find it here unless you changed its location when you first installed Mailbird.

Once you are in the folder, click once on the Mailbird.exe file and then click on Open at the bottom.

This file can sometimes be displayed simply as Mailbird without the .exe extension at the end, but the icon should always be a white envelope, irrespective of the file's name.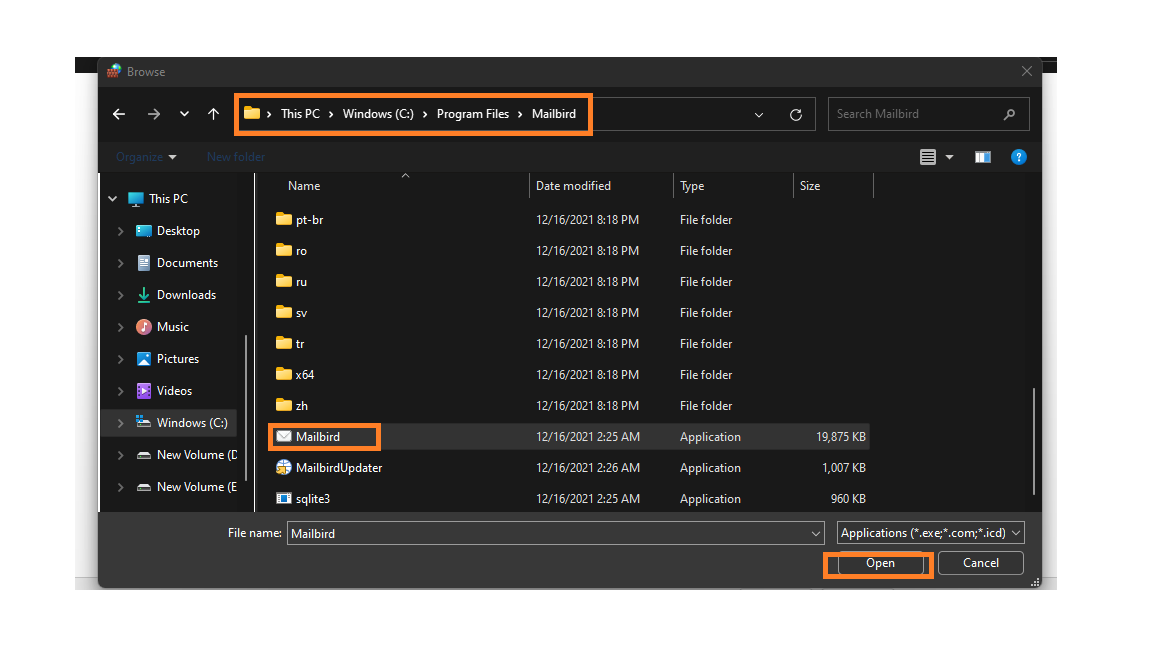 Finally, please click once on Mailbird to highlight it, and then on the Add button at the bottom: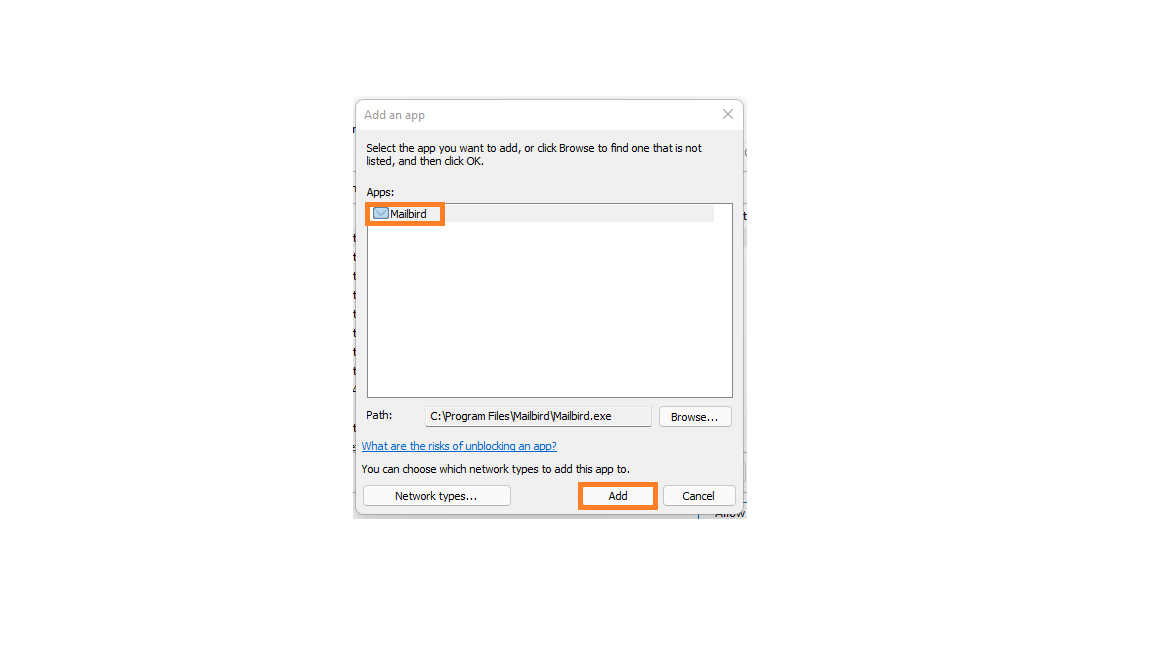 Great job! Mailbird should now be displayed on the Allowed applications list, and this should now ensure that your Windows 11 Firewall does not interfere with it.

If you are still experiencing issues either sending, receiving, or syncing your emails, then please return to this article to find out what other steps you can take to resolve these problems.