In this article we will show you how you can easily add or remove an account either to or from your Mailbird Contacts App - it's very simple to do, and we will guide you through the process.
When you first open the Contacts App, it will appear like in the image below.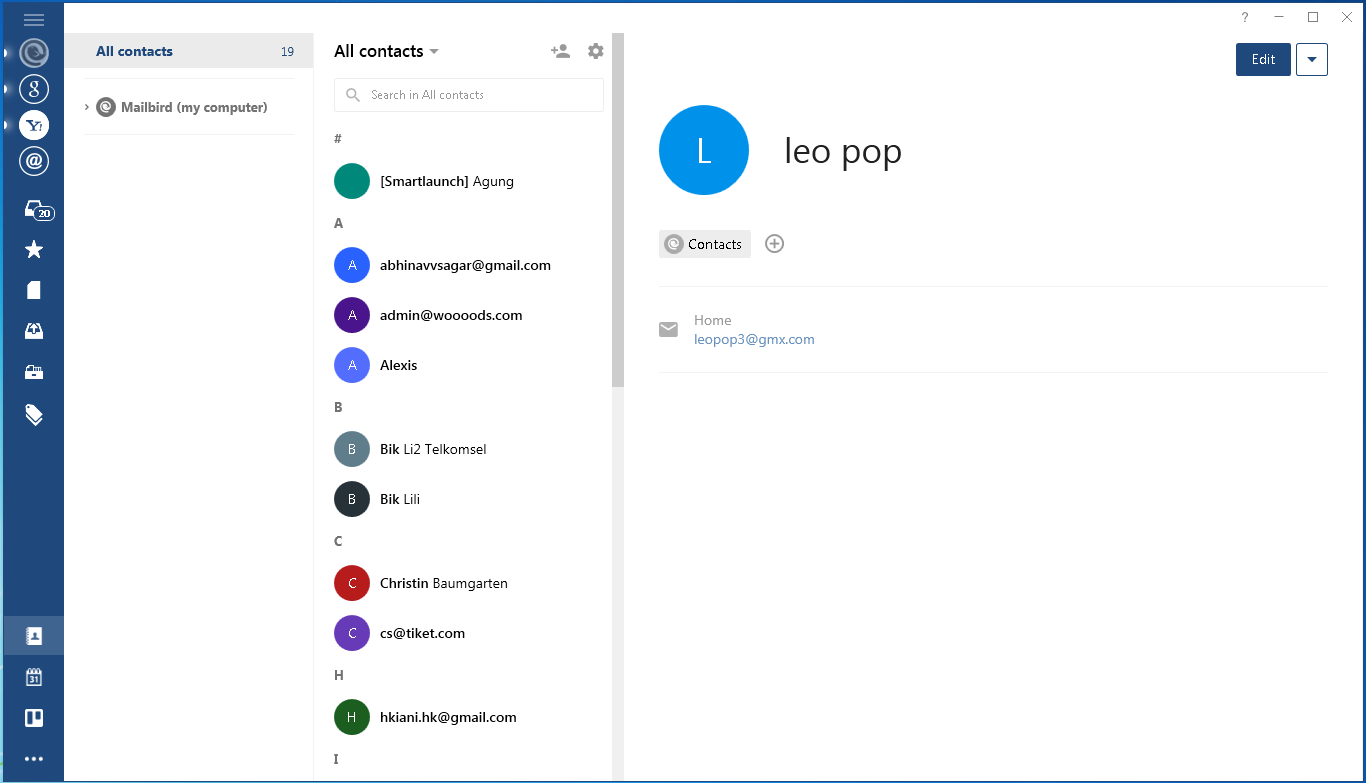 Let's begin by adding a contact account in Mailbird: you want to add your contact's account so that changes made in Mailbird and in your email server will synchronize. This will also allow you to use the sender avatars which you have previously chosen in your email provider's Contacts app so that they will also appear in Mailbird for each one of your contacts.
Click on the Gearbox icon highlighted in red below, and then click on Accounts.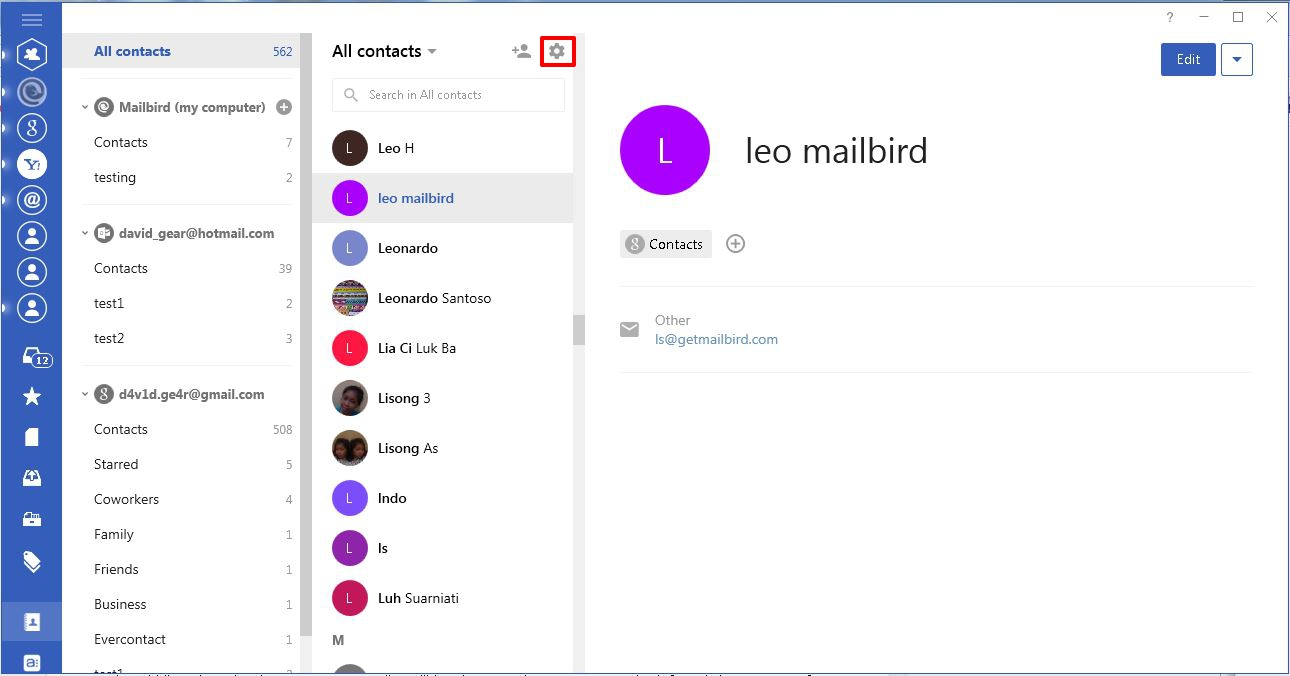 The Contacts Account setup window will open. This list will be populated with all the accounts that you have currently added to Mailbird.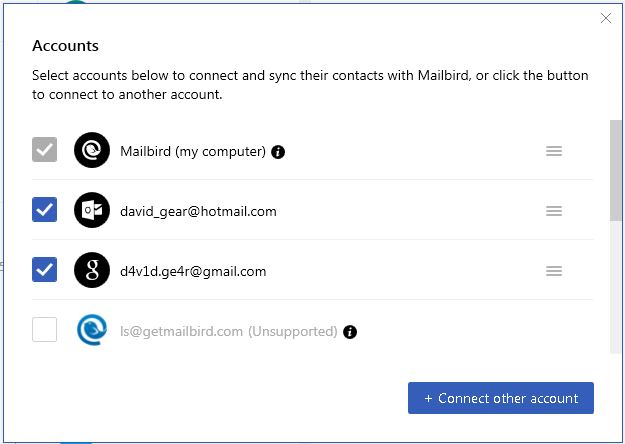 To add a contact account, either click on the check box next to the contact name or click the Connect other account button located at the bottom right. Please note that we only support contact accounts from Outlook and Gmail at present.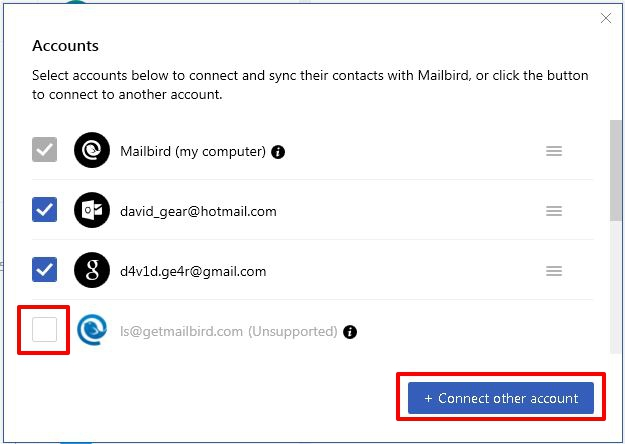 Follow the onscreen instructions and the contacts from the account that you have selected will be added and synchronized with Mailbird.
To remove an account, simply uncheck the checkbox next to it.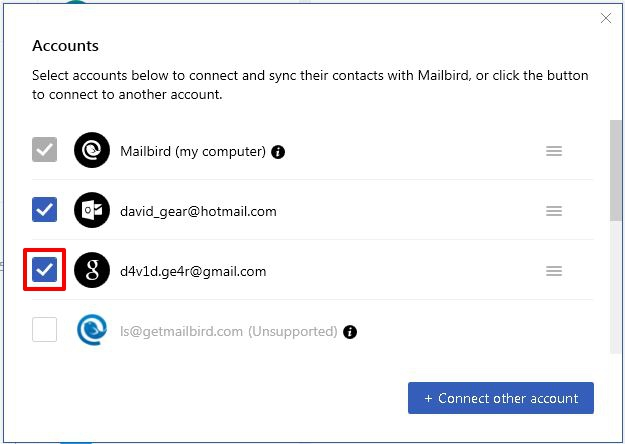 You can easily reorder your accounts by clicking down on your mouse and dragging the three horizontal lines to move the accounts around.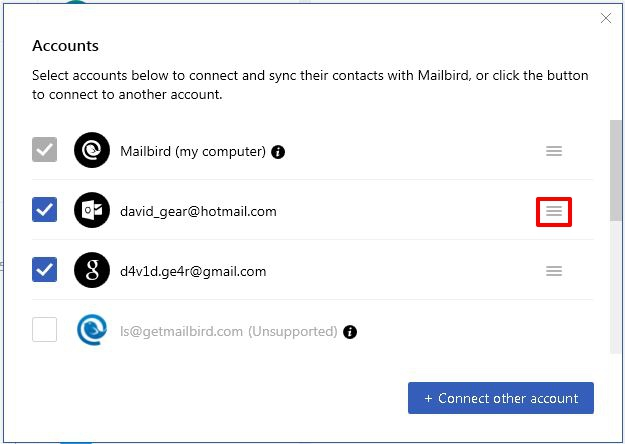 You can now add, remove and reorder your contact accounts! To get back to the Contact app introduction page, click here., but if you have any further questions please don't hesitate to contact our Customer Happiness Team by clicking here.