In Mailbird, we have made it extremely simple to import or export contacts!
We currently offer the option to sync your contacts for Gmail and Outlook, but if you have a different email provider to these two, then we have an import feature which you can use. We will explain how to use it below.
How to import contacts
In order to import your contacts if you don't have a Gmail or Outlook email account, simply click on the gear icon located in the contact list column (as shown in the screenshot below) and select 'Import contact from vCard'.
Please note that imported contacts will always be added as a group in your Mailbird contacts account.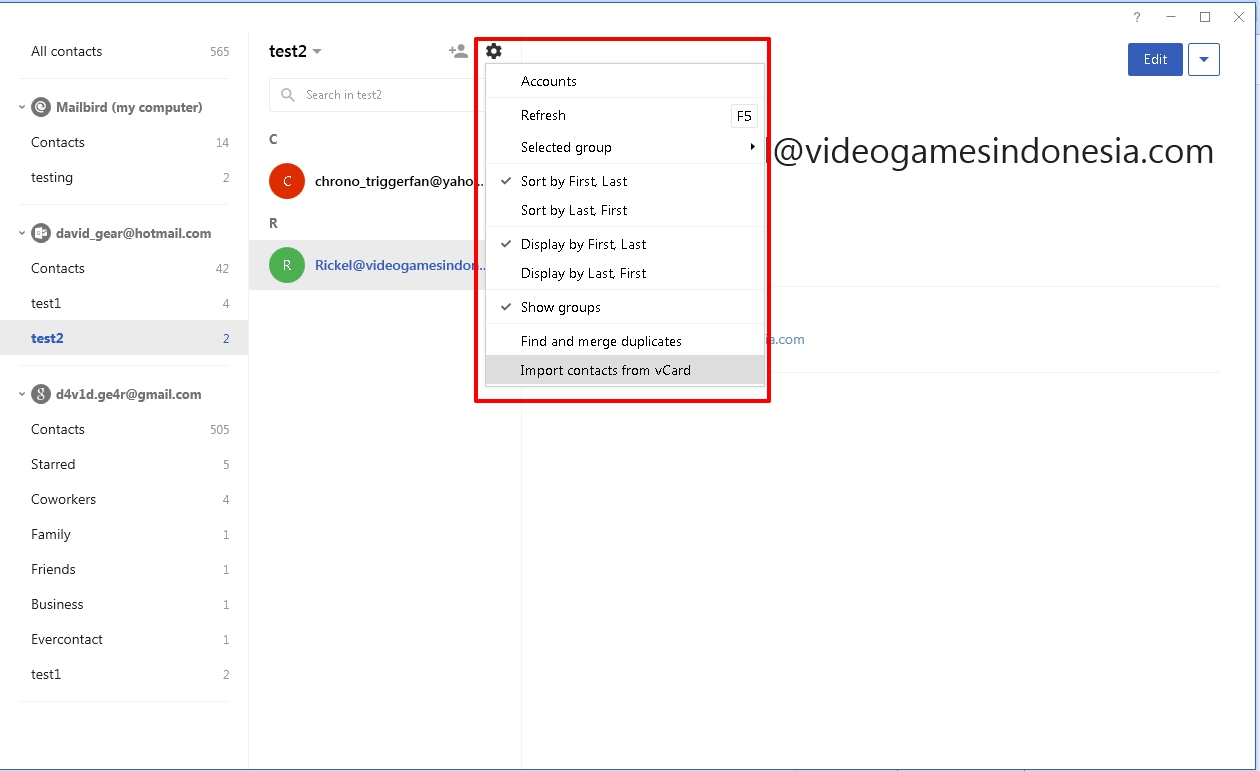 Besides importing, you can also export a group of contacts from out Contacts app!
To do this, select the group that you would like to export and then select the triangle button located in the Contacts column.
After you have done this, simply hover to the selected group options and choose export to vCard. Please see the image below if you are having a hard time finding the export feature.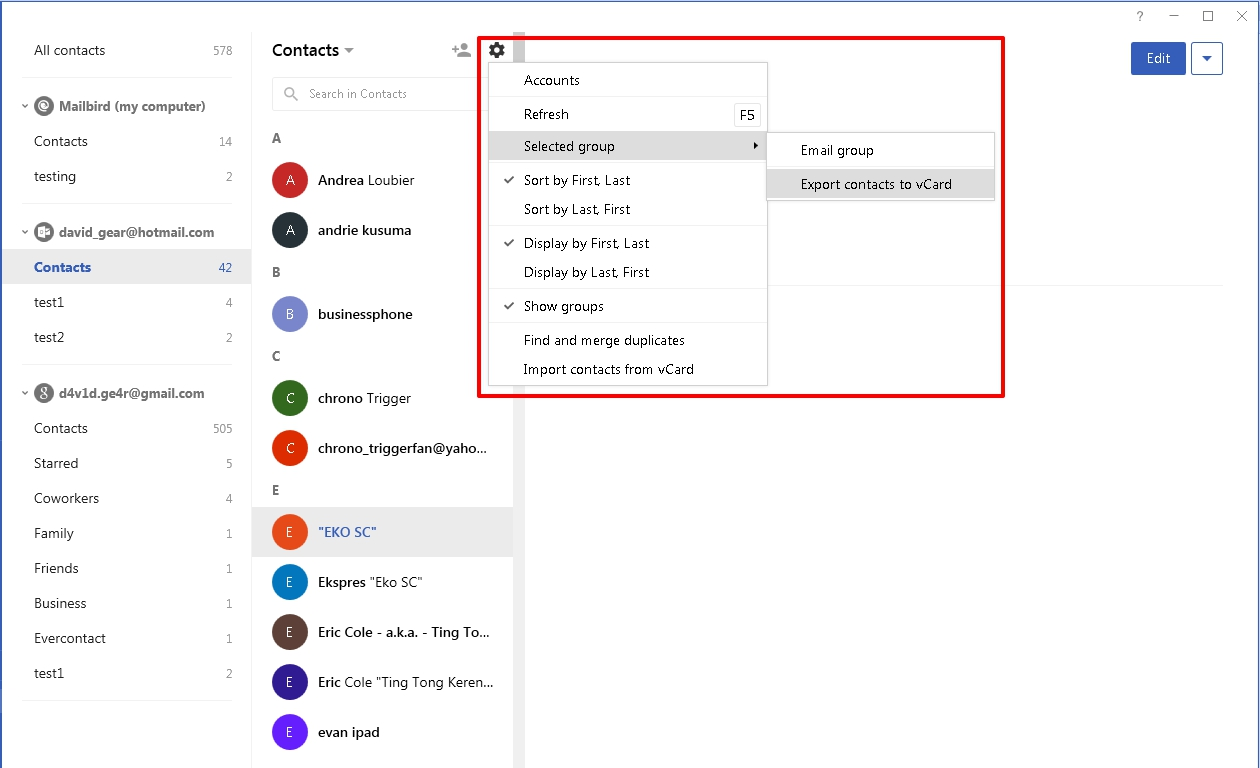 How to export individual contacts
It's equally simple to export and individual contact from Mailbird - simply follow the steps below to do this:
To export an individual account simply select the account you want to export
Click the downward-pointing triangle in the top right corner of the account detail column
Choose export to vCard (as shown in the image below)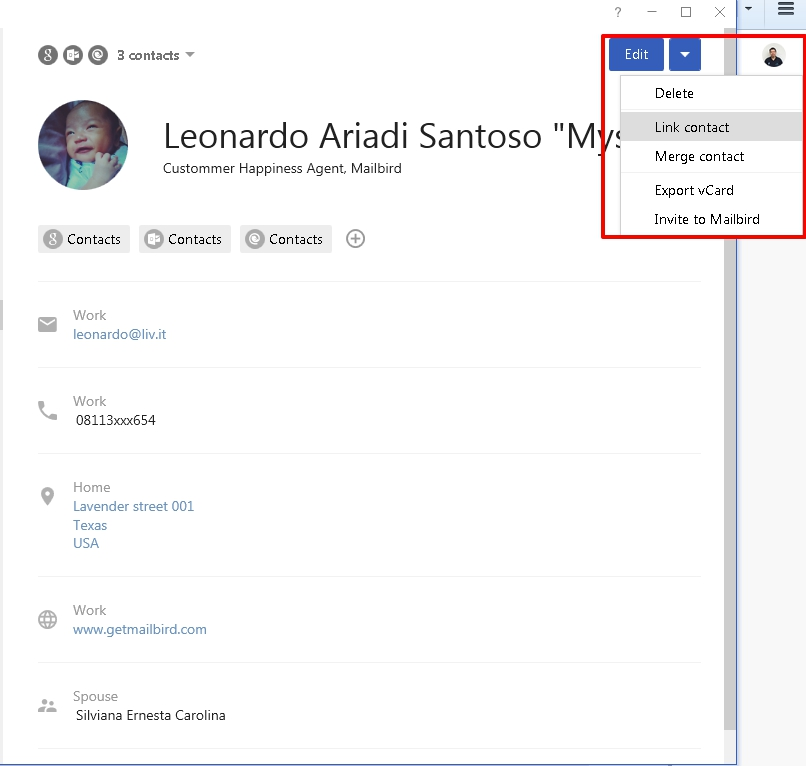 That's all there is to know about importing or exporting contacts in Mailbird! You can click here to get back to the Contact app introduction page if you would like to know more about it.