Changed your mind? Not a problem. You can cancel sending an email in Mailbird.
Simply go to
Menu -> Settings -> Composing
And set the Un-do send period of time.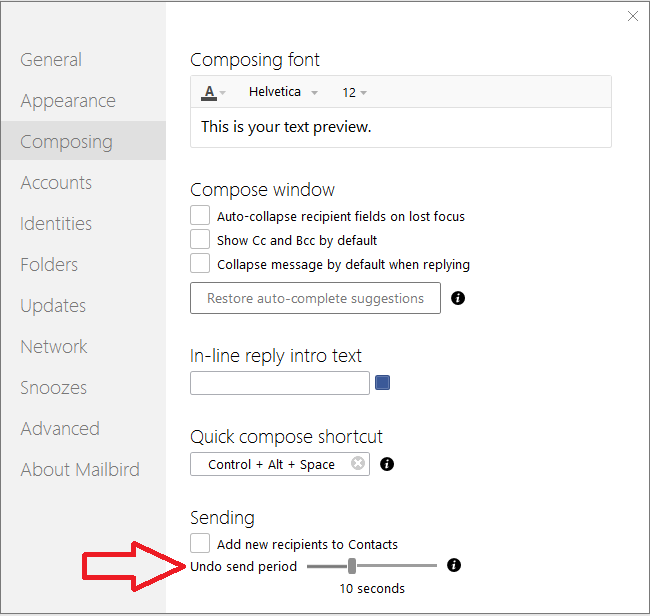 To use it, you can click the undo or you can press Ctrl+Z from your keyboard while the email is still in the send progress.