On of the latest addition to the apps in Mailbird is the new Kin Calendar. Since Sunrise was bought by Microsoft, Kin Calendar was develop to fill that void and although it's not on the same level as Sunrise yet, Kin is pretty awesome in it self. So here's how you can use Kin in Mailbird. Do note that you can try Kin for free for a few days, after that you have to pay a small sum to subscribe for it.
1. After you have enabled Kin in Mailbird and click on the Kin icon at the lower left this is the screen that you will see. You can either choose to connect with your google or facebook account.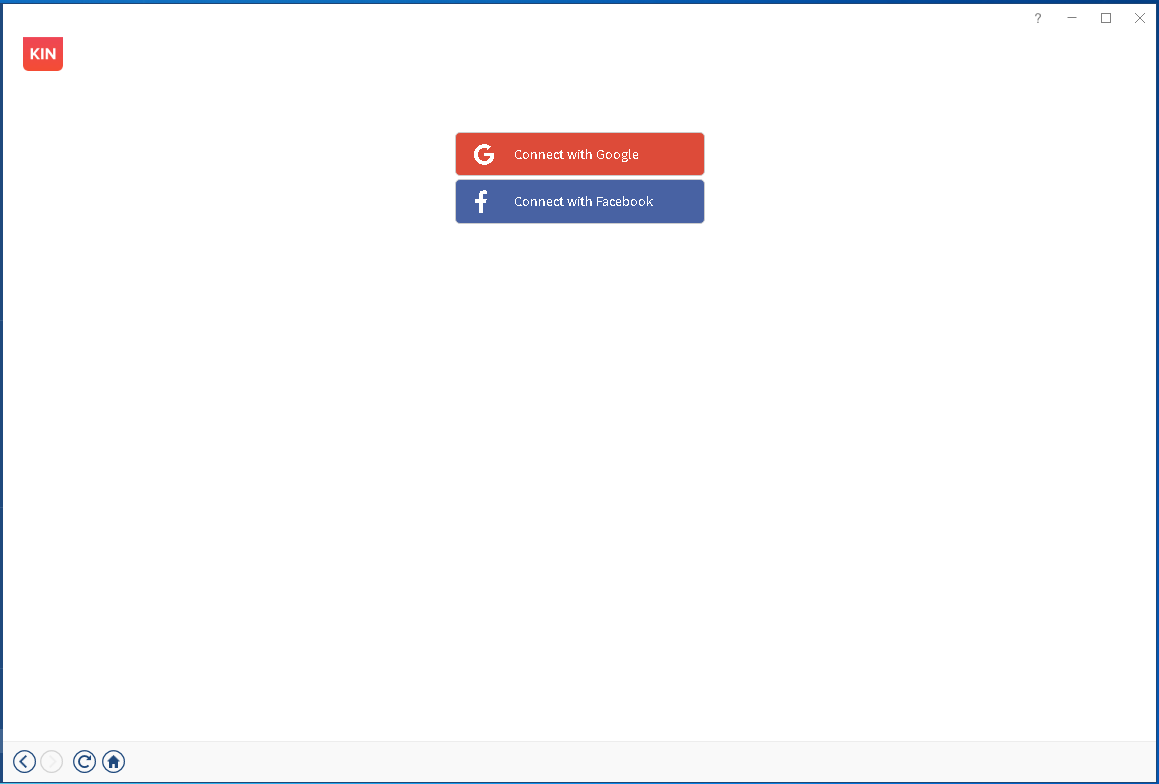 2. Simply follow the on screen procedure and you will then be taken to this view. Note that if you are taken to page where you need to buy a subscription, it means that your trial is over. Simply press back on the bottom left of the Kin window until you get to the login page again if you want to login using another account.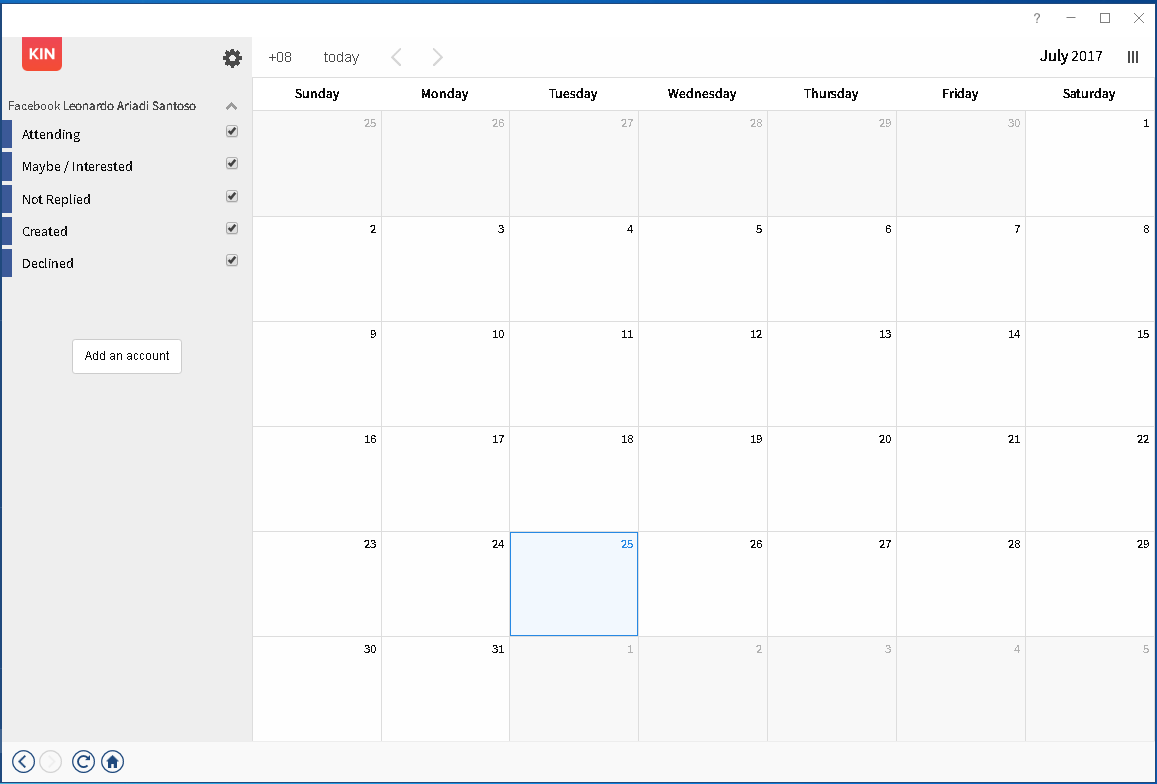 3. After adding your first account, you can go ahead and press the gear box button on the top left to add another account. See the picture below, to see a list of account that you can add. What you can see and do by using this account can also be seen in this picture. For example if you add an FB account then you can see all your events in Kin calendar, if you add Todoist you can see your task, and so on.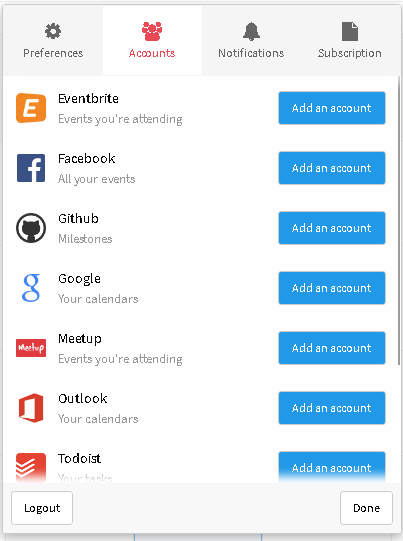 4. Here's an example of the event from my facebook account. Note that not all event can be edited inside of Kin. Click the "See on Facebook" button to edit this event instead.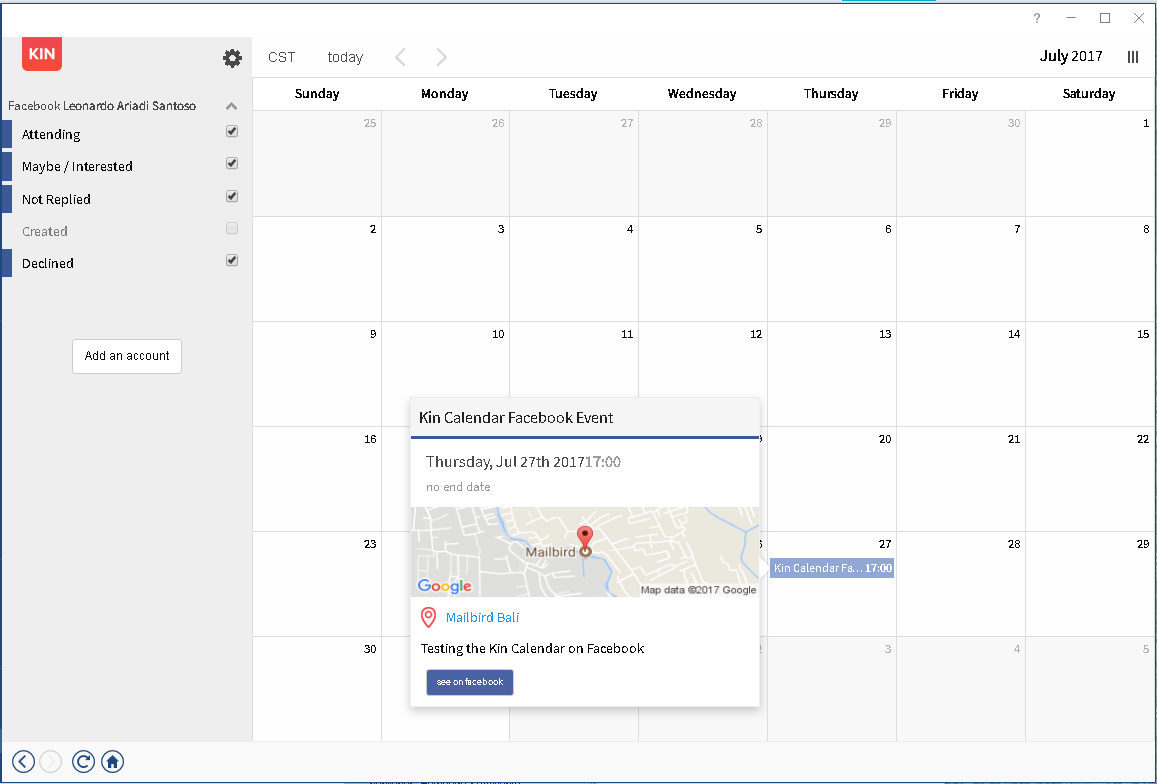 5. And here's an example of event that can be edited inside of Kin. For now only event from Google account can edited or created.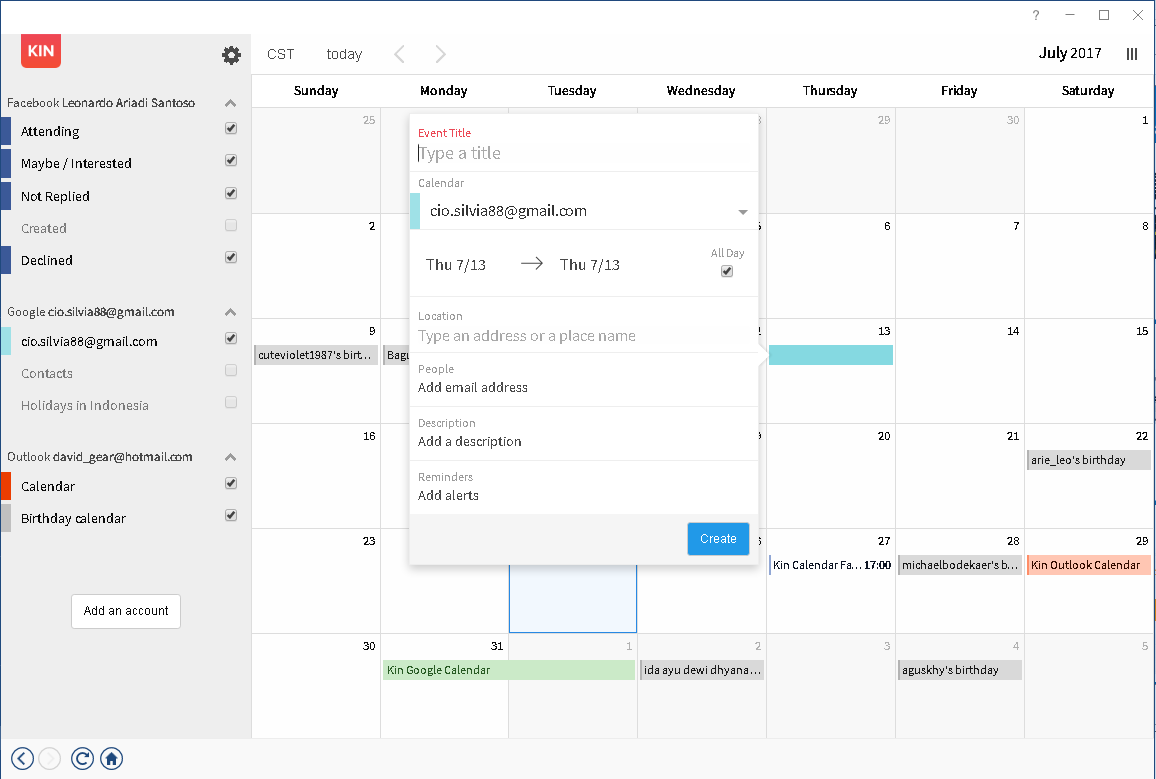 If you encounter any issue or have any questions regarding Kin, please contact us at support@getmailbird.com