Hi Guys, I'm here to show you how you can setup your Google Calendar inside Mailbird. It's very simple, here's what you need to do:
1. First you will need to activate Google Calendar, to do this go to the apps section at the bottom left of Your Mailbird, find Google Calendar and activate it.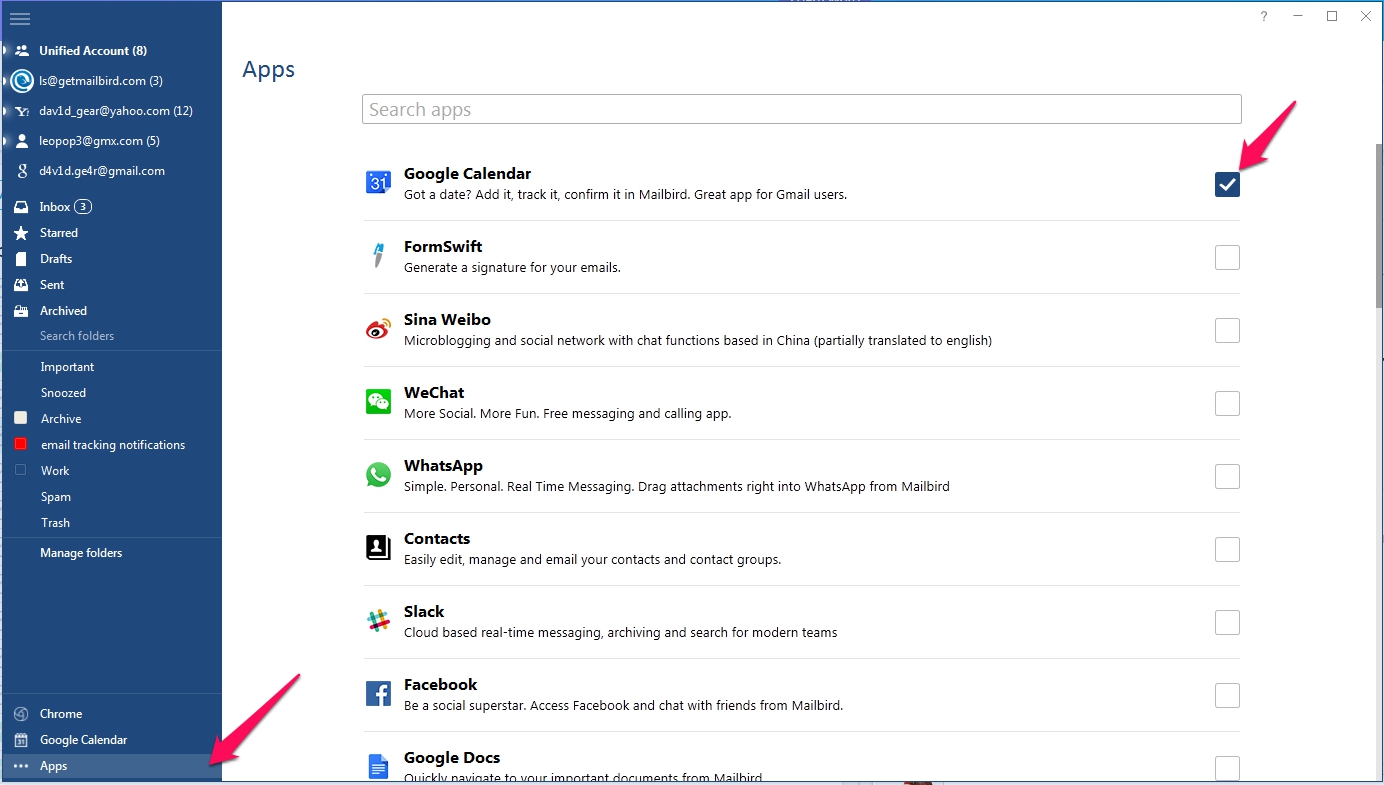 2. You will then need to click the Google Calendar app at the bottom left of your Mailbird. The first screen you see is the login screen, simply login or click "sign in with a different account" if you want to use another Google account to sign in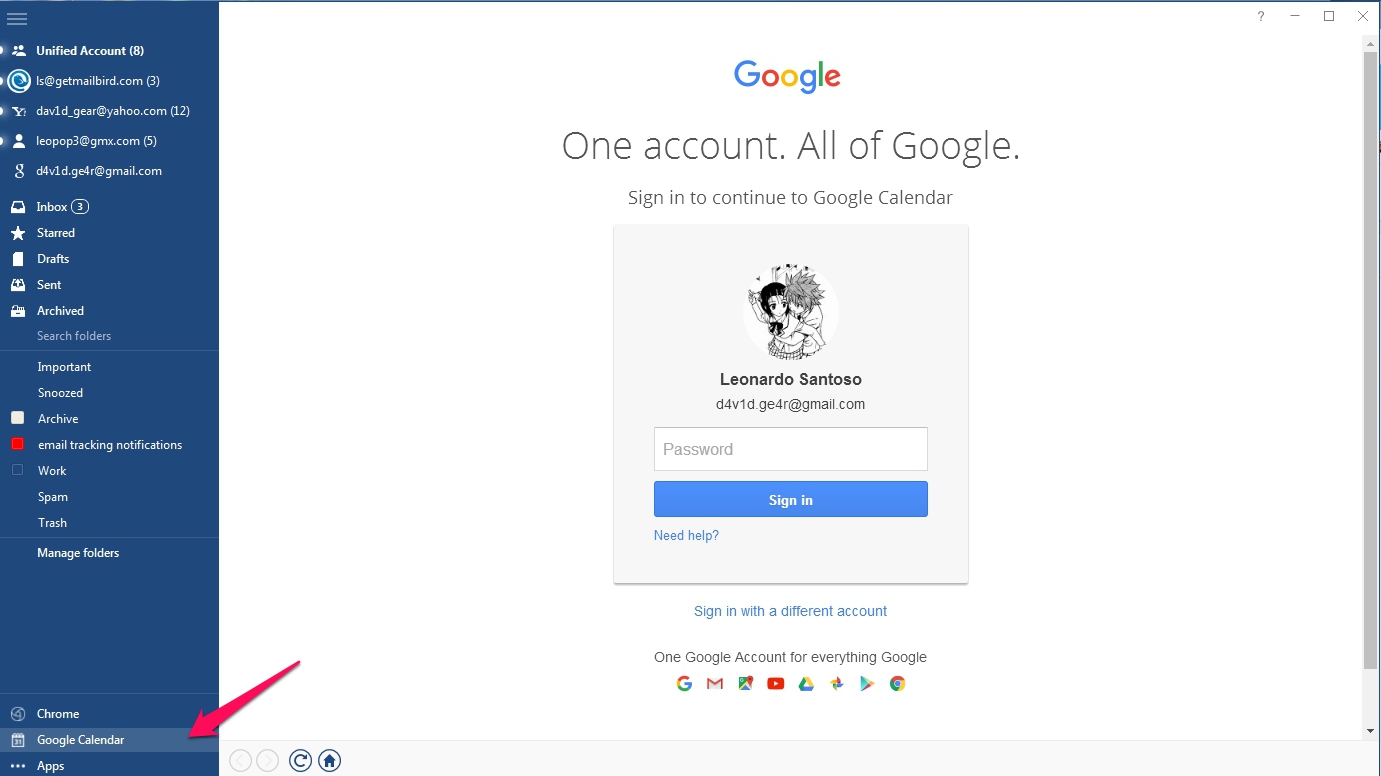 3. And that's it, you can see your Google Calendar from inside Mailbird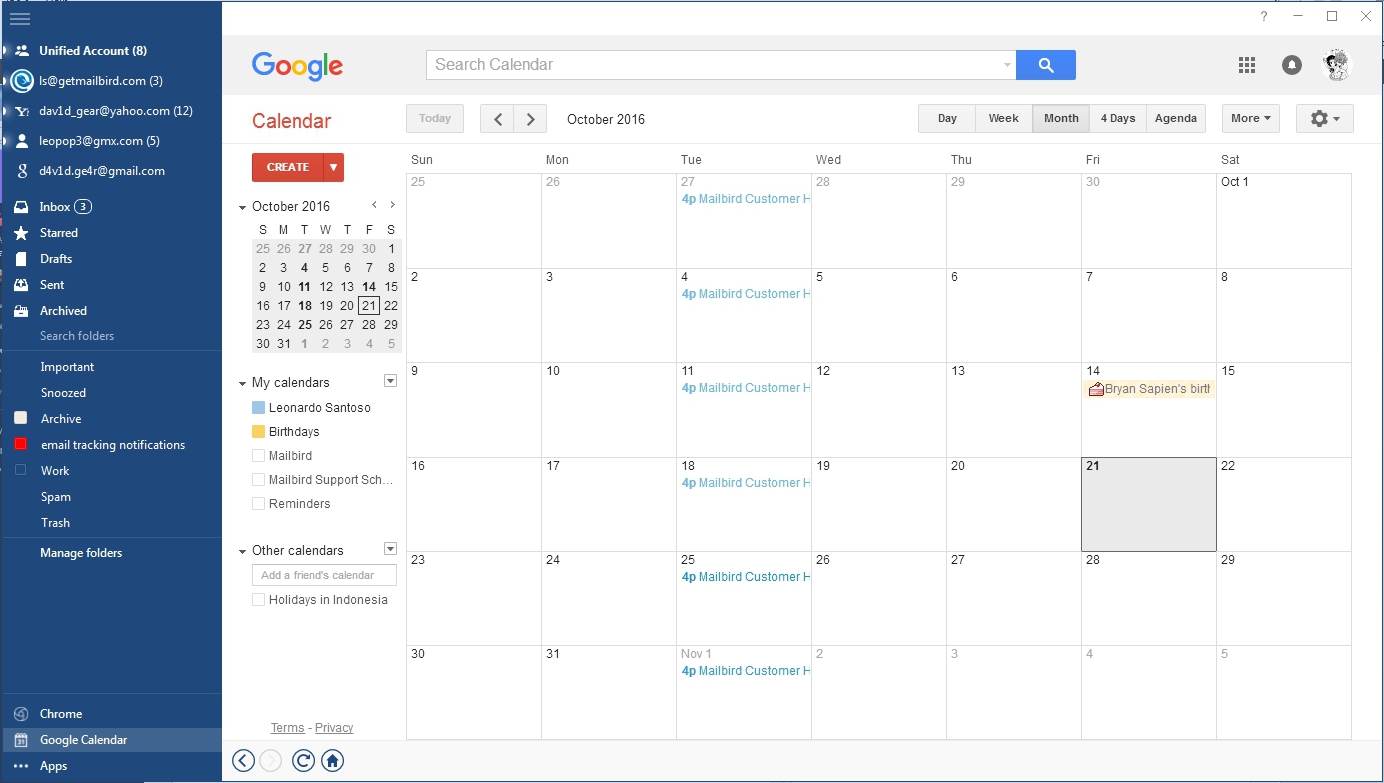 4. You can also see Google Calendar while checking your emails. To do this simply go to your inbox, click the "<" icon at the top left of your Mailbird window and select Google Calendar. Now you can see your email and calendar side by side, very handy.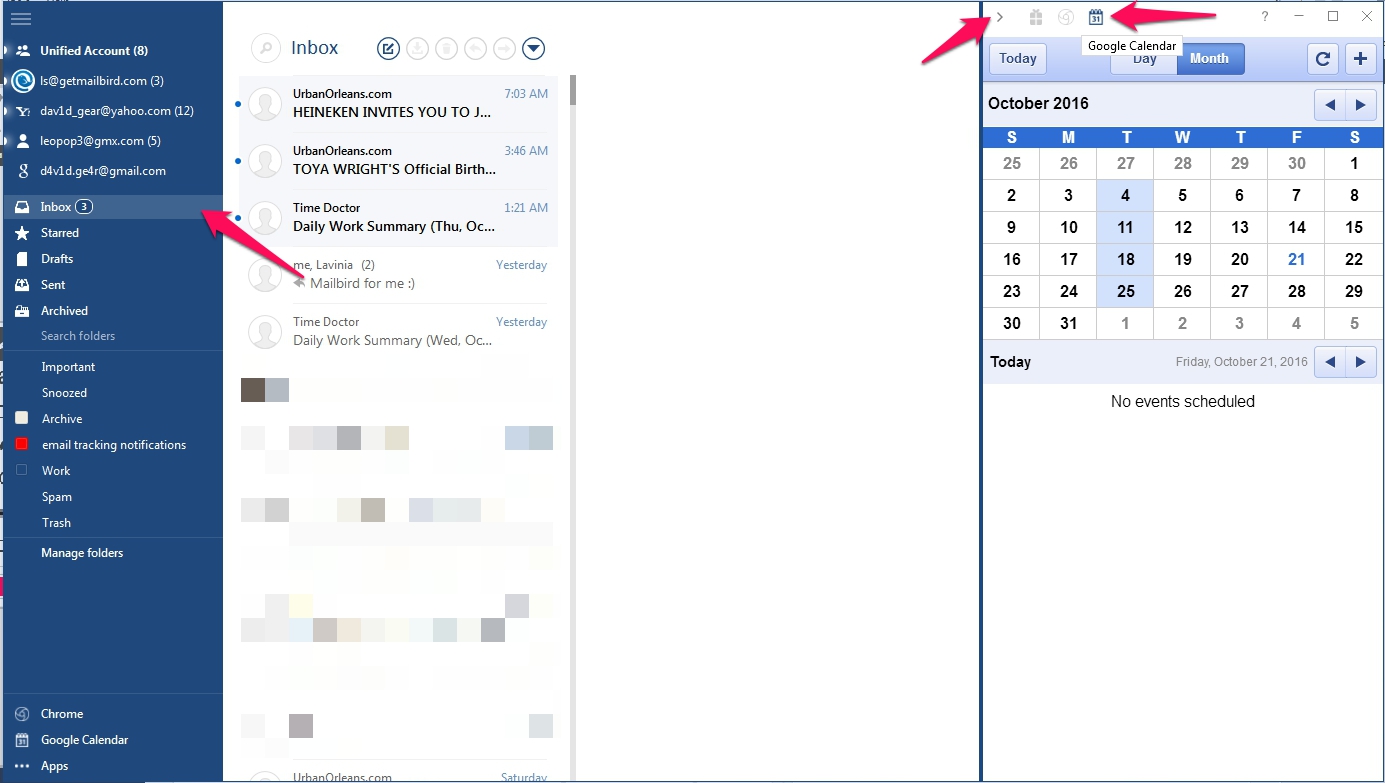 5. As a last tip, some time users ask us on how to login using another account. This is simply done by clicking on your profile picture in Google Calendar, choose sign out and choose "sign in with a different account" on the login screen.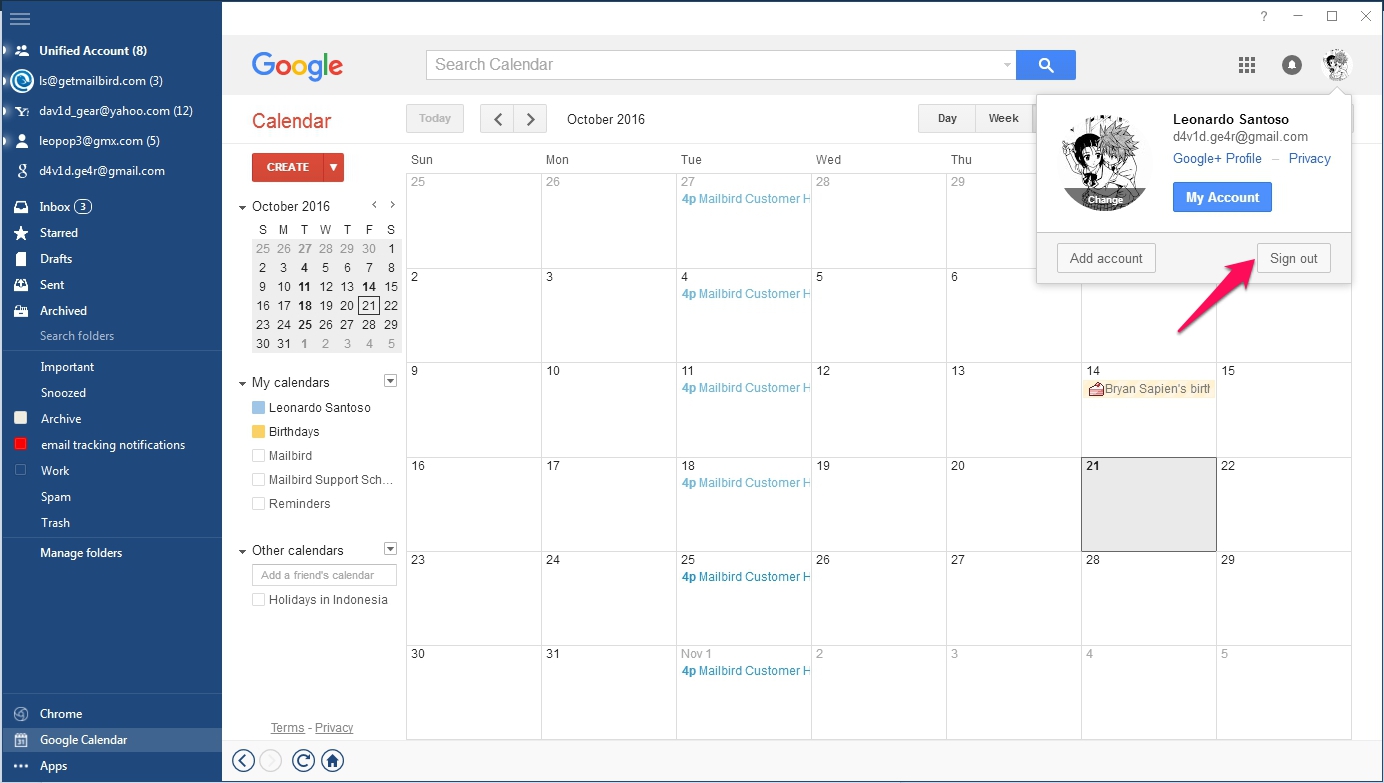 If you still have additional question or need help with Google Calendar, please contact us at support@getmailbird.com.