Grammarly Integration
Mailbird's Grammarly integration allows all its customers to benefit from Grammarly directly inside the Mailbird app. In this article we will explain how to enable the integration, and how to get the most out of it from inside Mailbird.
Enabling the Grammarly integration
In order to enable this integration, you will need to do so inside Mailbird's apps section. This is a location inside Mailbird where you can activate various external integrations .
You can access it in the bottom left corner of Mailbird (i.e. the three dots, as shown in the screenshot below). If you are a new Mailbird customer, these integrations can be also activated during the initial configuration process of Mailbird.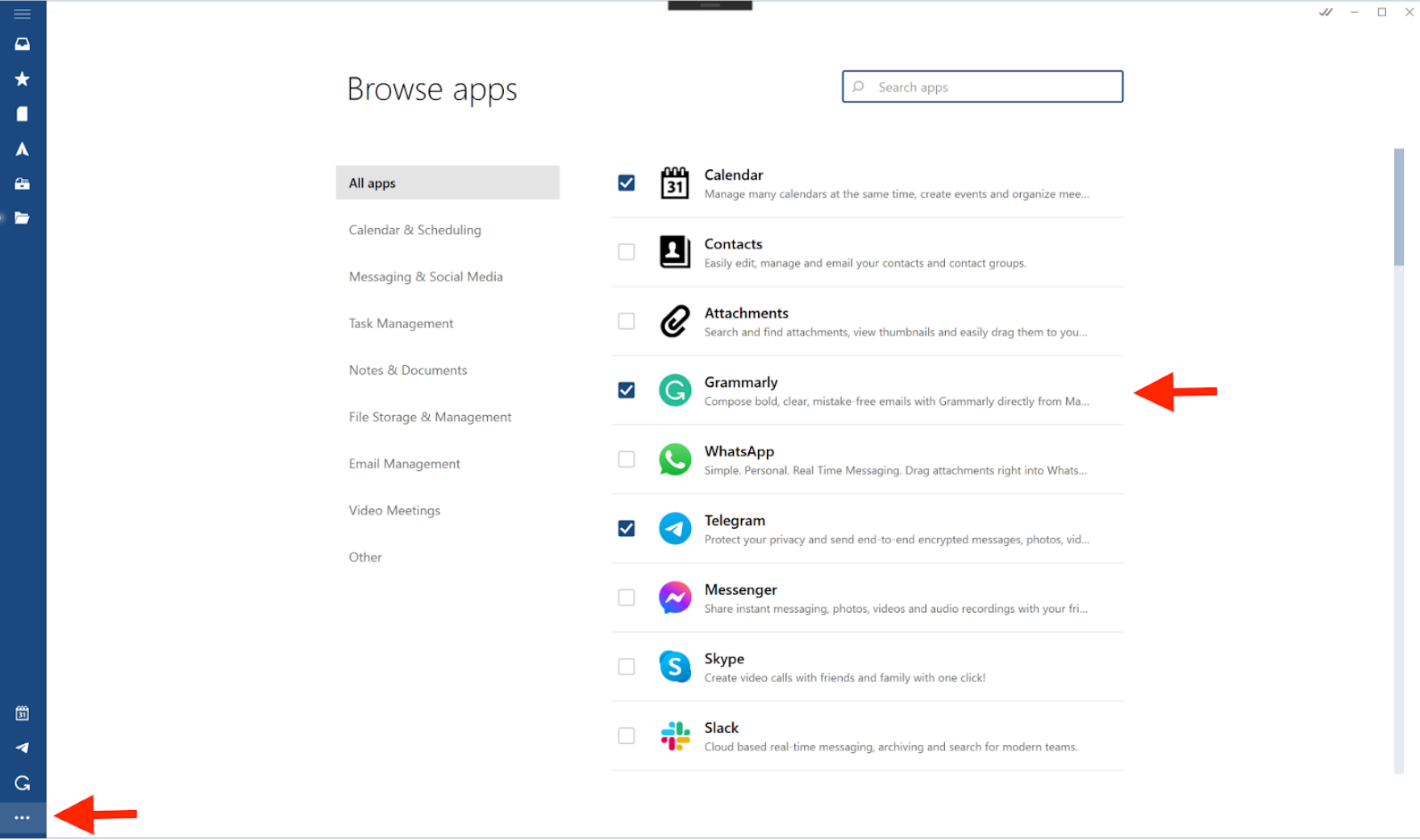 Using Grammarly whilst composing emails
Once you have activated the Grammarly integration, Grammarly will load automatically inside Mailbird's 'Email Compose' window whilst you are creating a new email, or replying to an existing one.
Please keep in mind however that Grammarly won't be available inside our Quick Reply feature, since the reply field is too small to fit Grammarly's suggestions.
Our default spell-checker will be automatically turned off if you have Grammarly is enabled.
Below is an example of how it will look like once you have activated the integration inside of Mailbird: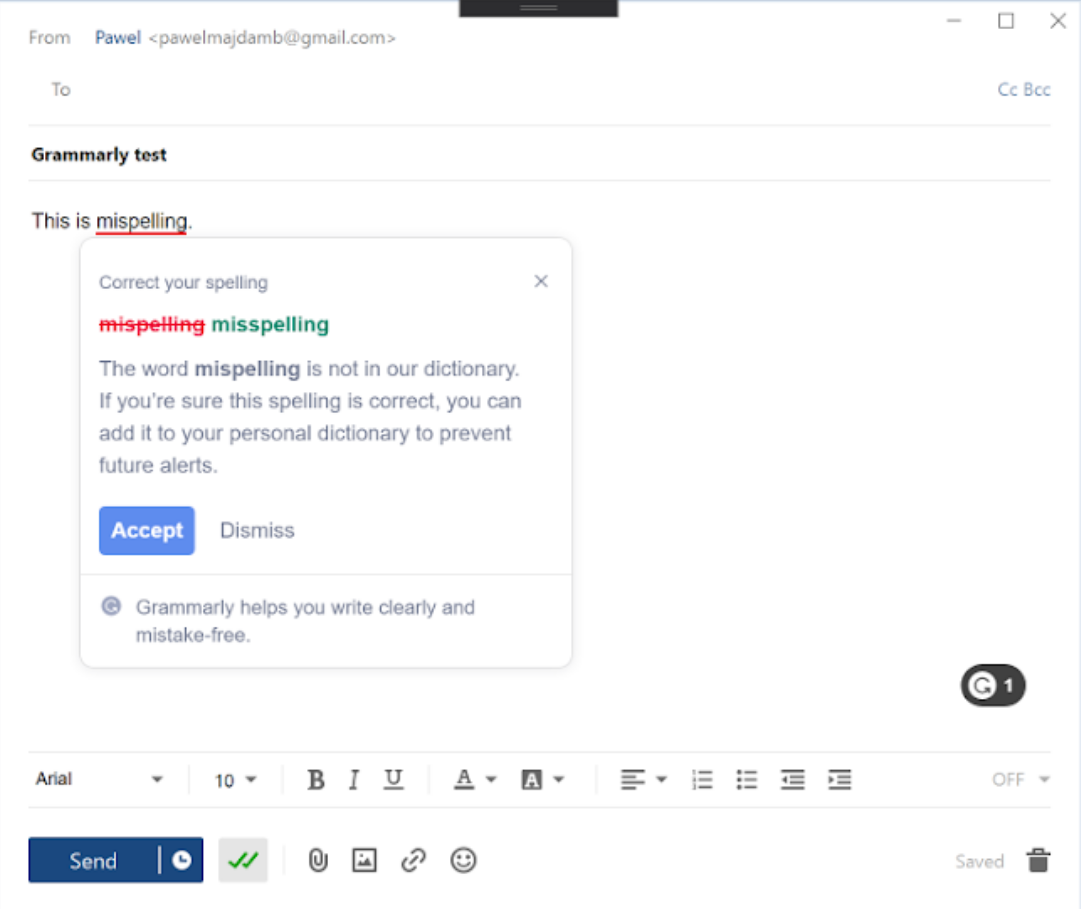 Accessing Grammarly from within Mailbird
In addition to being able to now use Grammarly as part of your email creation or reply process, it can also be accessed as a separate app from the left-hand vertical menu. When opened, you will be presented with an embedded Grammarly web app, where you can sign into your account easily and conveniently.
In the screenshot below, you can see Grammarly's icon highlighted near the bottom of the screen (i.e. the penultimate icon of the vertical menu).