ChatGPT
is everywhere
at the moment
- and
now you can also find it inside Mailbird
!
Remember spending hours writing emails? All those pitches, follow-ups and replies? Now you can write any email in a matter of seconds by relying on the assistance of ChatGPT to craft professional emails effortlessly directly from Mailbird.
We are thrilled to introduce the first AI feature in Mailbird, and we hope that you will also enjoy getting onboard the AI wave with us!
Email and AI finally together
Now that ChatGPT is available in Mailbird, you have an incredibly powerful tool for crafting standout emails: you can generate a compelling subject line or create a professional reply with a very specific tone of voice. Just take a look below at how it can help you politely decline an invitation which you may have received recently: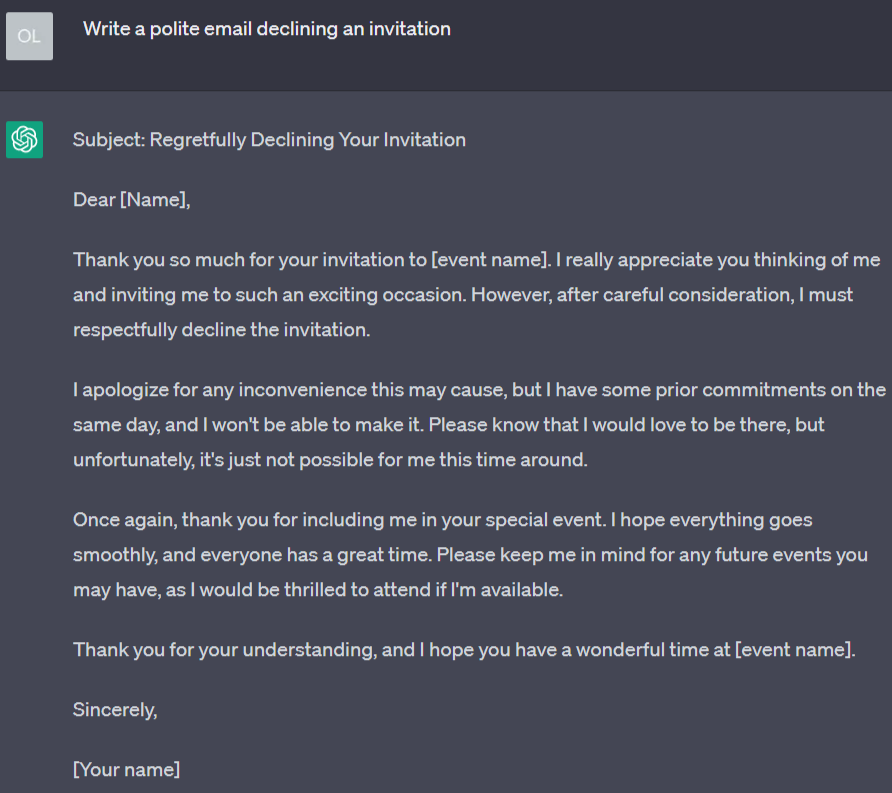 How to set up ChatGPT inside Mailbird
It will only take you a few simple steps to start using ChatGPT in Mailbird- below you will find a walkthrough guide to begin getting the most out of it.
First, click on the three dots in the bottom left-hand corner of Mailbird in order to view the list of all supported integration
Next, make sure that you have selected ChatGPT from the list of available integrations.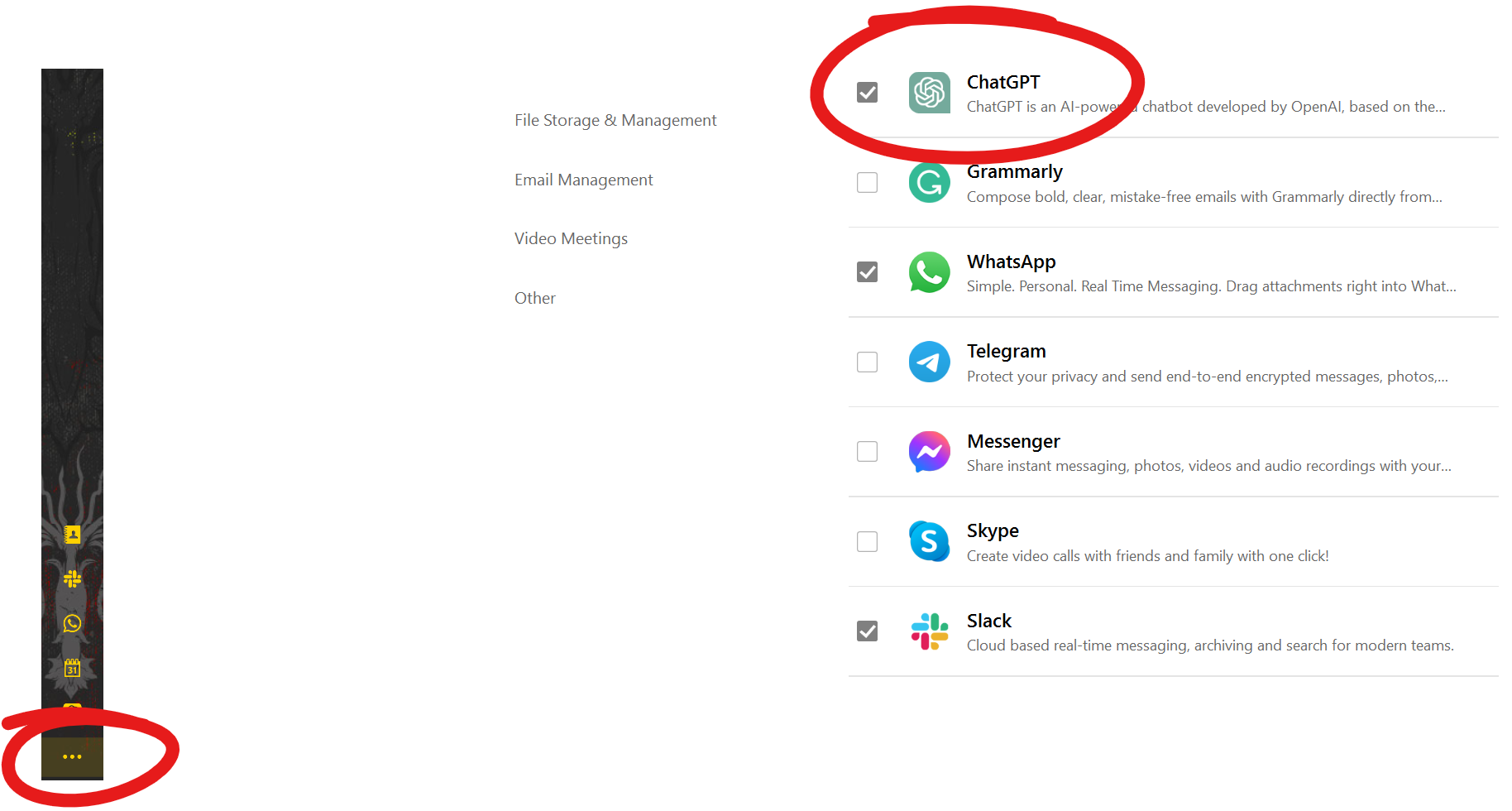 Now that you have enabled the ChatGPT integration, you will notice that its icon has appeared in your sidebar, as shown below.
Finally, all that's left to do is to start the ChatGPT app by clicking on the icon in the sidebar.

It's important to remember that you will need to create an account with Open AI in order to use ChatGPT - you can create one easily from Mailbird if necessary, but if you already have an account with them you can simply type in your email address and password in order to log in.
Hopefully you have found this article about our ChatGPT integration useful, but if you require any further guidance or information on how to get the most out of it in Mailbird, please don't hesitate to contact our Customer Happiness Team by clicking here - we will always be delighted to answer any other questions you might still have.
Ps.: We promise that we did not write this article using ChatGPT :)