Here's how you can set up a filter/rules in Mailbird. Filters are not synced with the server and performed only locally when emails arrive in Mailbird, so until that happens filters won't have work in other email clients or on webmail. Nevertheless, after emails arrive in Mailbird, filters are performed and after sync, with the server, all filters actions should be reflected in other clients and webmail as well.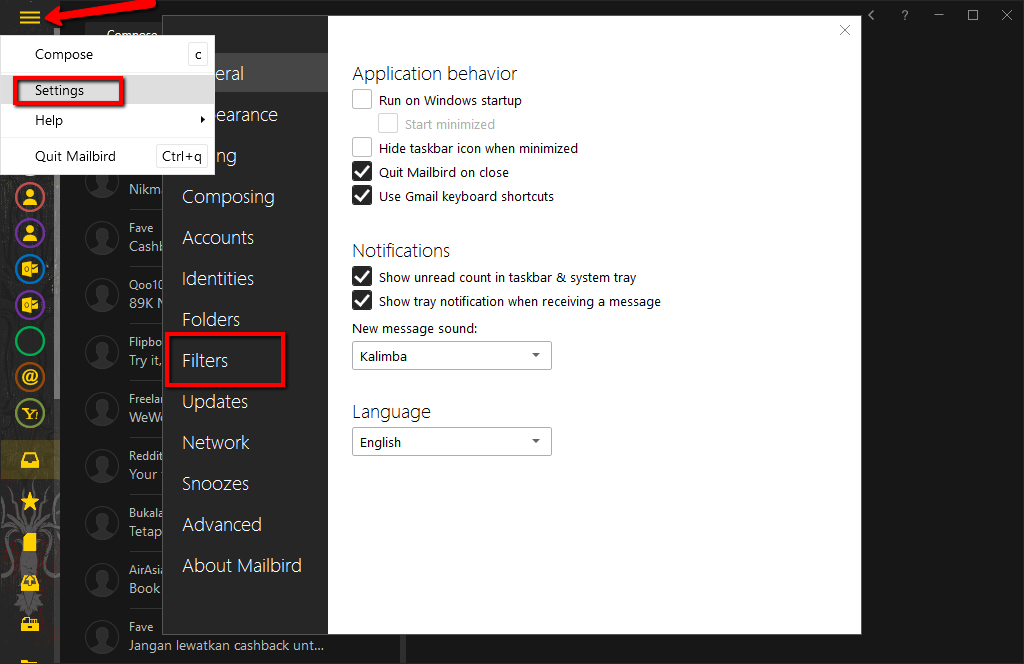 2. Choose the account that you want to set the filter/rules and then click the add button. You can also Choose Unified Accounts, which means the filter will be applied to all accounts in your Mailbird.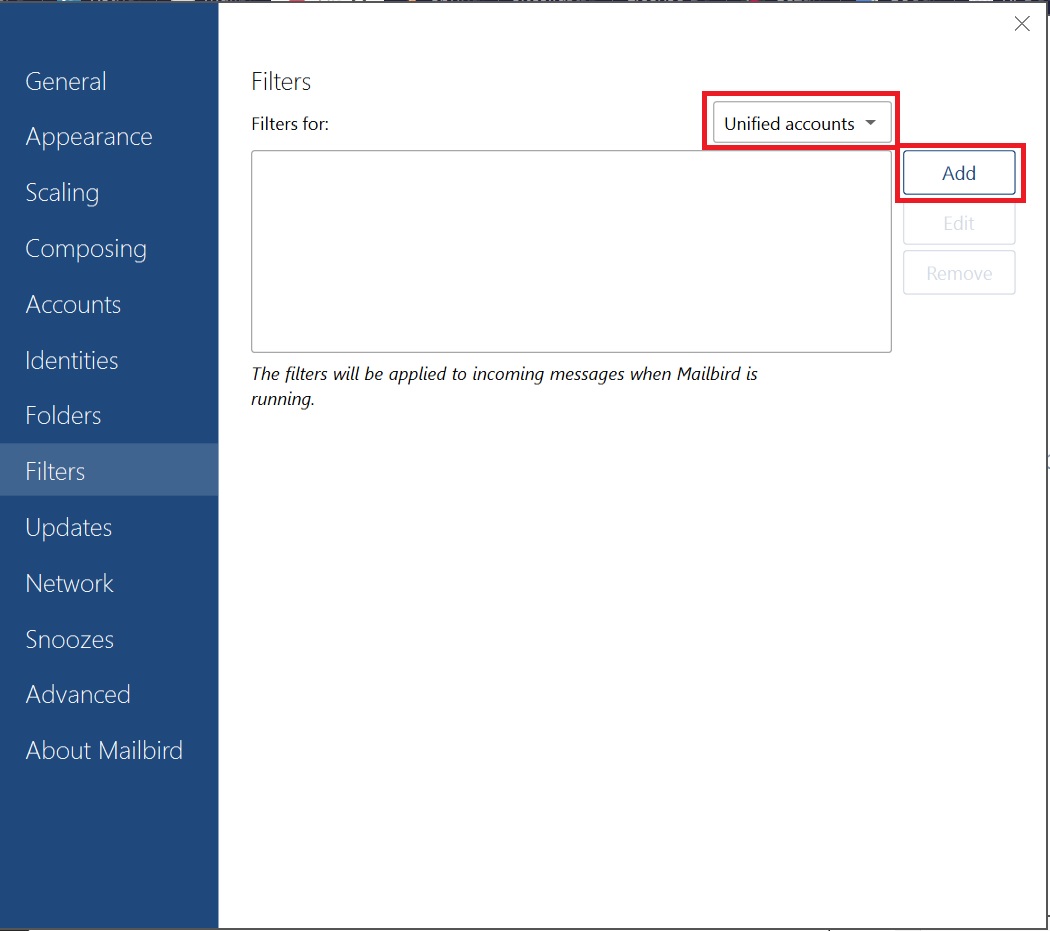 3. First, you need to choose the condition.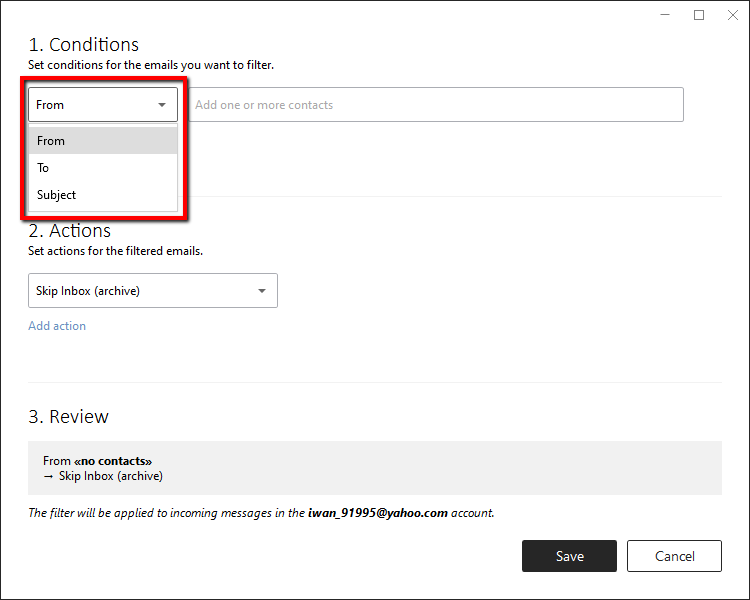 And then type in the box next to it. Click the "Add condition" to add another one.

4. Choose an action for the filter condition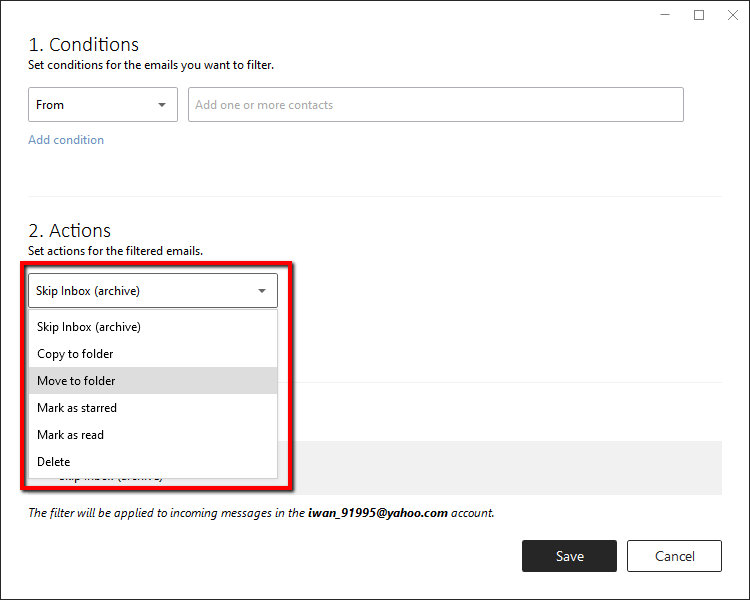 If you choose to move or copy to folder, pick the folder from the dropdown or add a new one if you want to create a new one. Click "Add action" if you need another action. *the move or copy folder not yet supported in the unified accounts.

5. After you set the conditions and the actions, you will see the result in number 3. Click the save button if you already sure everything already as needed.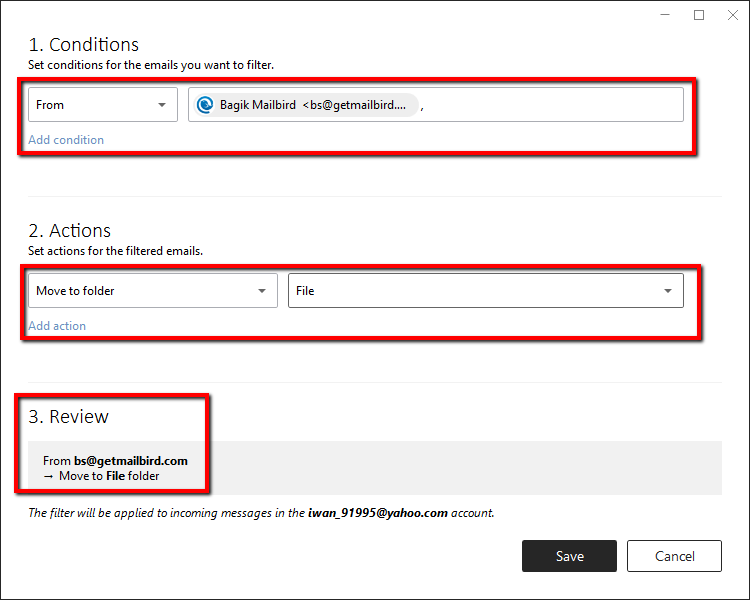 The Filters will be applied to incoming messages when Mailbird is running.