If you are an avid Gmail user, you must be familiar with a paid extension called Boomerang. This extension enables you to schedule an email to be sent, when you want to send it. This awesome feature also enables you to move an email back to your inbox at a later date (this is the Snooze feature). Snooze has been available in Mailbird since 2018, and now the Send Later feature is introduced to give you the control of sending emails at a later time and to boost your email management. This is not a paid add-on, but a feature that comes free with all Mailbird versions, whether that be Mailbird Personal or Mailbird Business.
Here's how you can use the Send Later feature. Compose/reply/forward an email as you normally would, and you will see a small clock icon on the right on the send button. You can reference the screenshot below.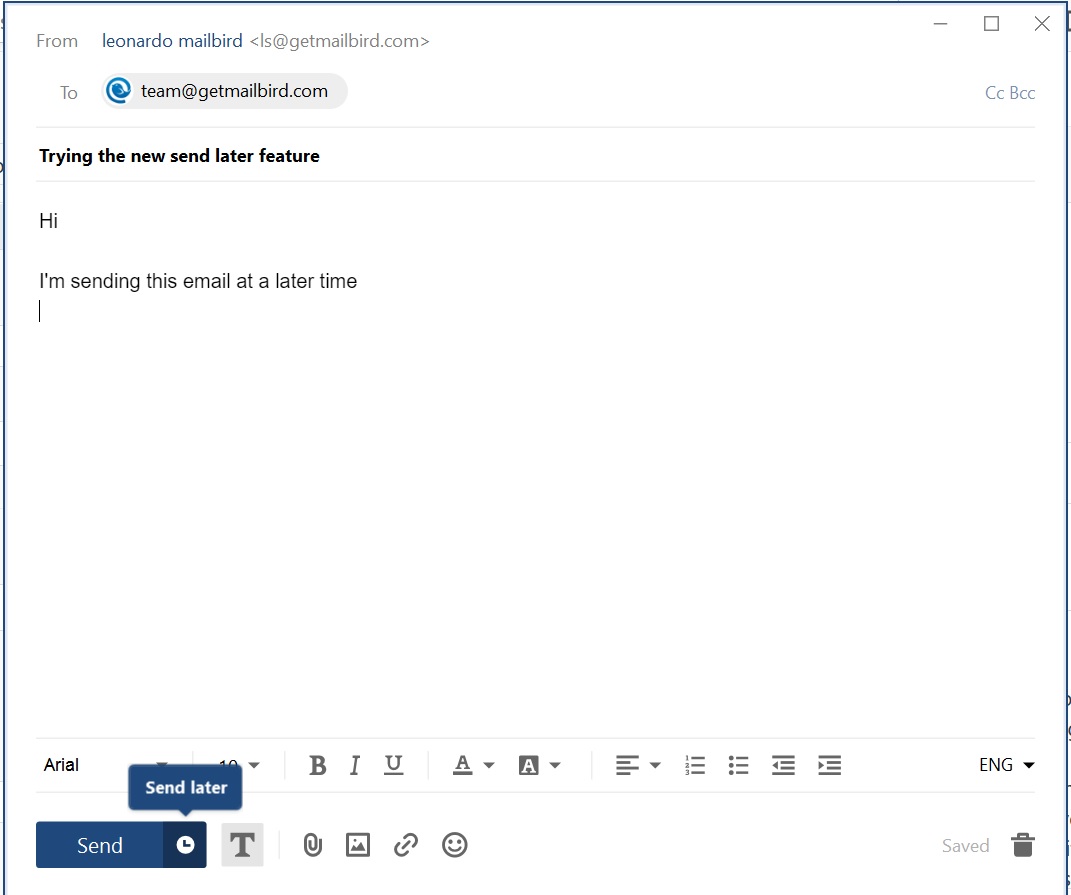 When you click on this clock icon you will see an additional window that allows you to choose when you want to send the email. There are 4 choices, you can send the email "Tomorrow morning", "Tomorrow afternoon", "Monday morning" or you can specify when you want to send the email. You can see this as in the example screenshot below: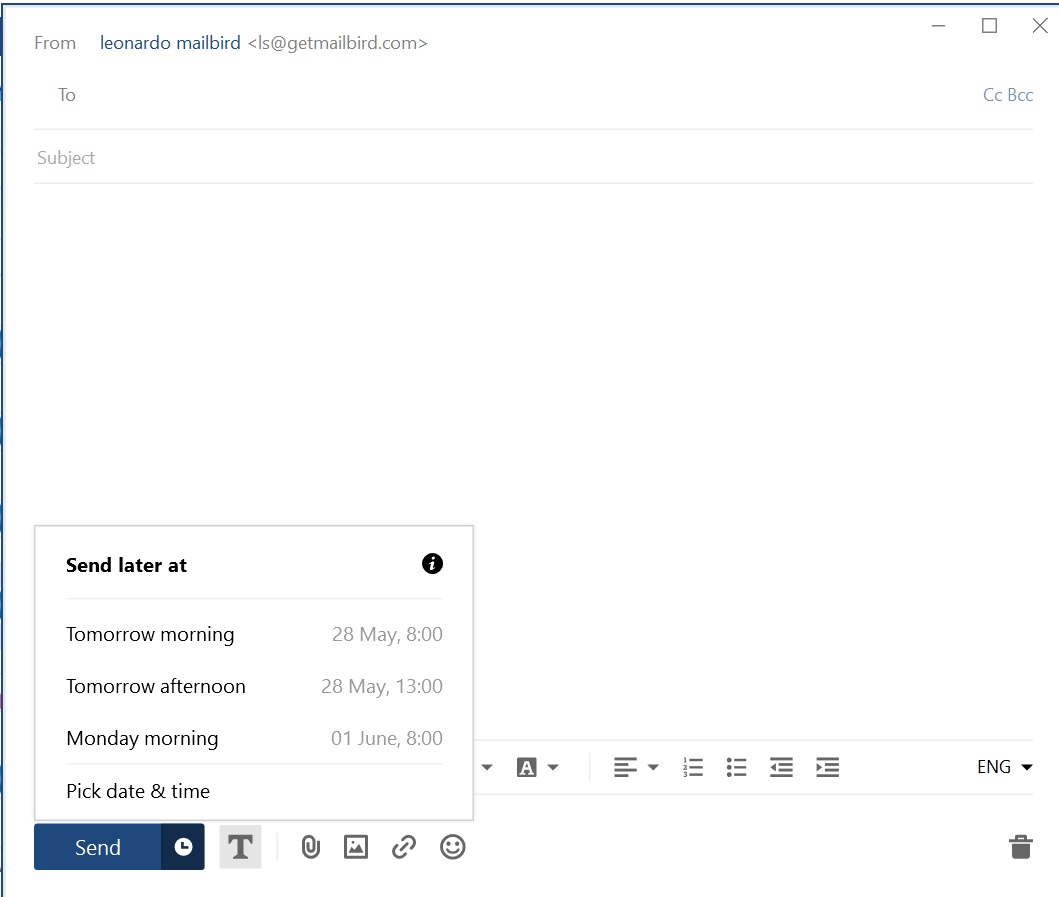 When you want to set your own time and date, remember to select a future time, then click OK.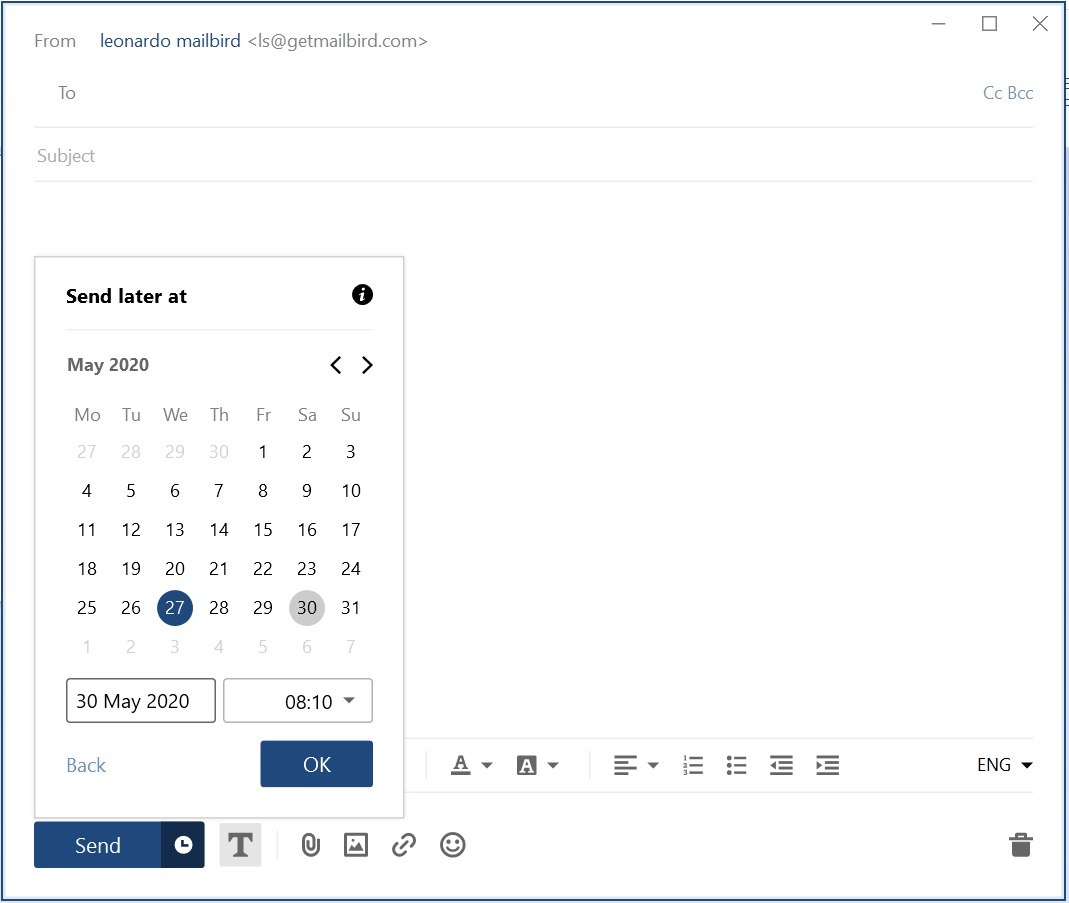 Finally, Mailbird needs to be running and you need an internet connection at the time when the email is scheduled to be sent. If Mailbird is not running or you do not have an internet connection, the email will be sent the next time Mailbird is running or when you have an internet connection.