Introduction
One of our best productivity tools is our Email Tracking feature. Before we show what email tracking is in Mailbird, let's take a look at some general facts about Email Tracking.
You will now have the ability to track emails that you have sent: as a Mailbird user, you alone will be able to track your emails. The implementation of Email Tracking does not mean that your email will also be tracked.
Email Tracking does not mean that Mailbird isn't secure: nothing except the opening time and who has opened the email is being tracked. No other information is shared or collected. This works the same way in all email clients, even if they do not have an email tracking feature which can allow you to track your sent emails.
You can prevent avoid having your own activity tracked: if you do not want your own emails tracked, simply choose to not display remote images. In Mailbird, remote images are disabled by default. More details about remote images are listed in our Knowledge Base article "

Always Show Remote Images

".

Please keep in mind however that Email Tracking will not work if the recipient of the email is also blocking remote images.
We are keen to stress that since we value your privacy, we have designed this feature so that it only tracks these two things:
Who has opened the email.
When was the email opened.
Also, Mailbird does not share or collect the content of the email, the location of the user who opens it, etc. Should you have any concerns or questions, please do reach out to us and we will be happy to help answer them.
Please note that Email Tracking can only be used 5 times for Personal license users, Business license users can use unlimited Email tracking.
How to use Email Tracking
When composing an email, you will find the "Email Tracking" button next to the send button. Simply click on it, as you can see in the red square in the image below: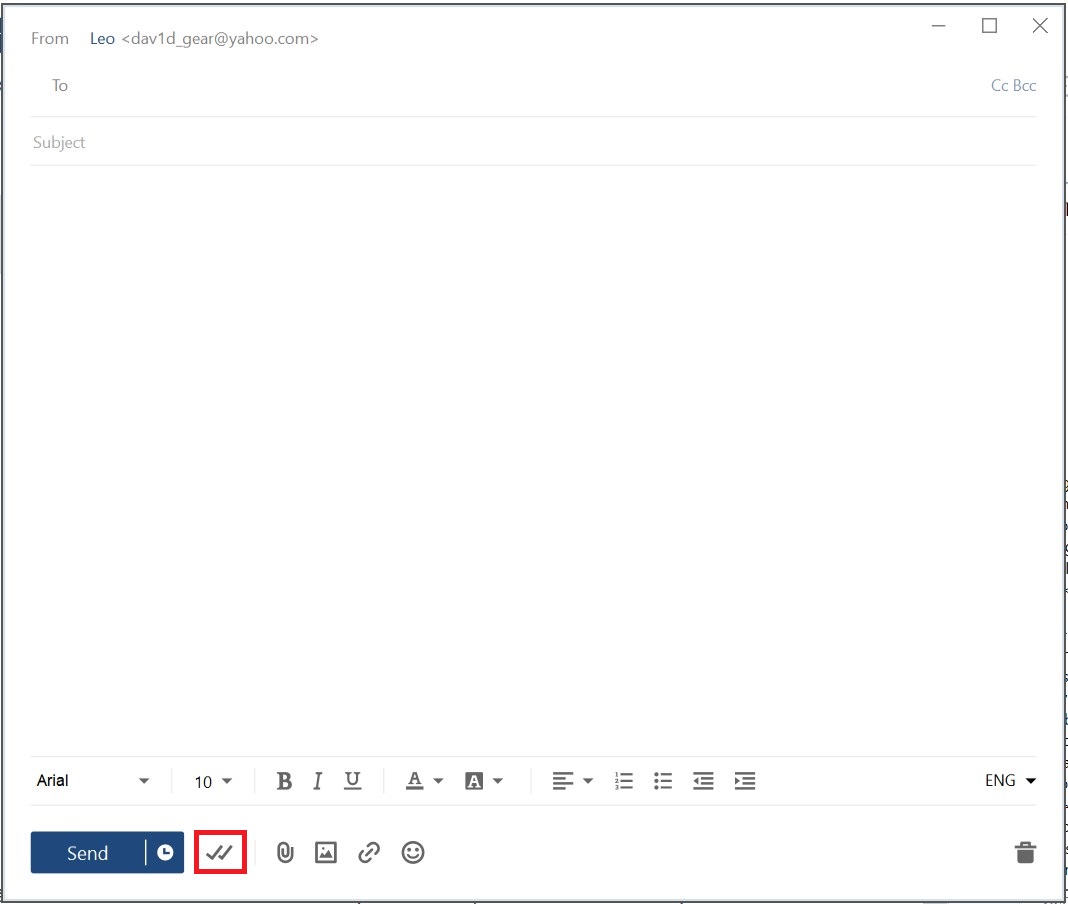 You can also enable Email Tracking by default in Mailbird menu, located at the top left corner. Go to Settings > Composing and check the box to "Enable Email Tracking by Default"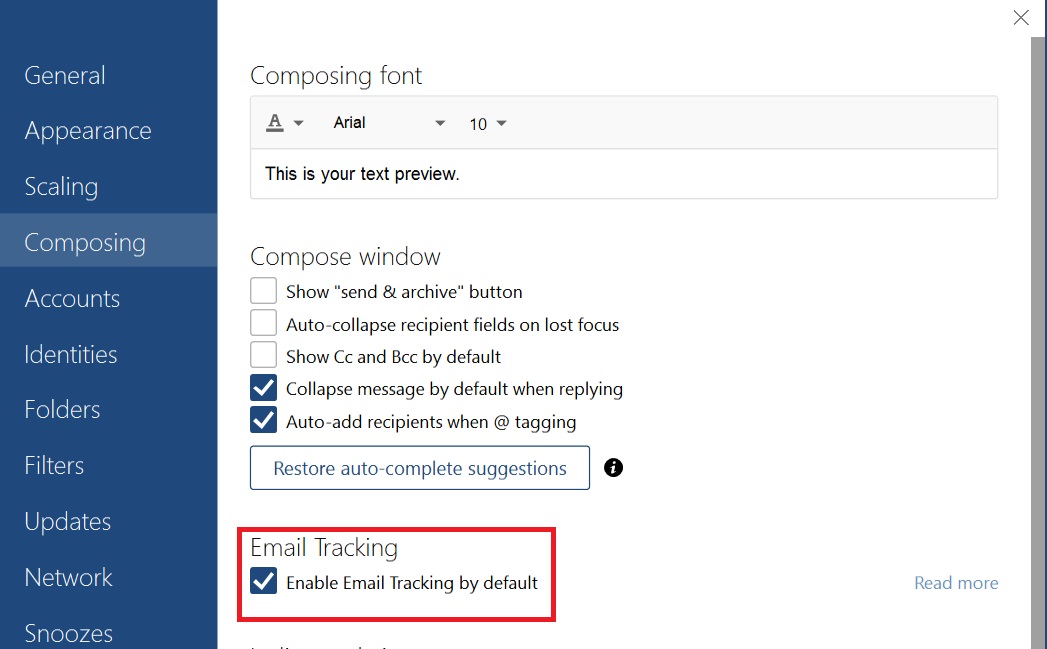 Email Tracking Status and Notification
Once you send an email with Email Tracking enabled, there are four places where you can check the
Email Tracking status:
The Email List

The Preview Window

Email Tracking Notification Center

Email Tracking tray notification

Tracking emails via the Email List
To see the Email Tracking status in the Email List, simply hover your mouse over the email. This will give you a general overview of of many have opened the email, and how many have not.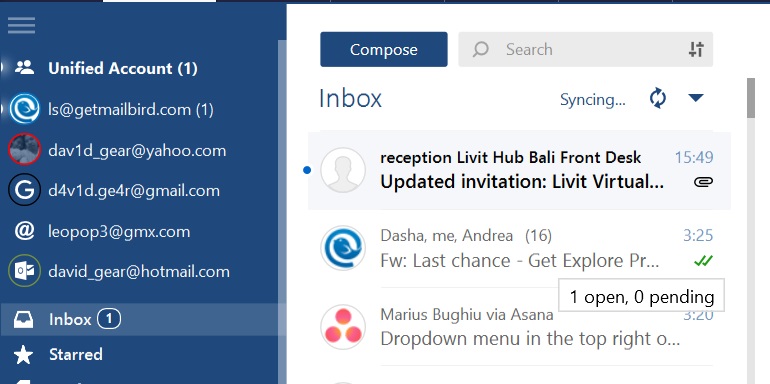 Tracking emails in the Preview Window
If the generic information contained in the pop-out window in the Email List isn't enough detail, then don't worry: we've got that covered!
The icon on the Email List can be clicked to see more details as shown in the image below. This provides much more detailed information, such as how many recipients the email has, a list of their names, and a timestamp of when they opened the email.
You can also see how many recipients have opened the email and how many that has not opened it:

Email Tracking Notification Center
There are also Email Tracking Notifications located in the top right-hand corner of your Mailbird. This shows a list of recent Email Tracking and if you click on one of them, it will display the email that is tracked. You can see this in action in the image below: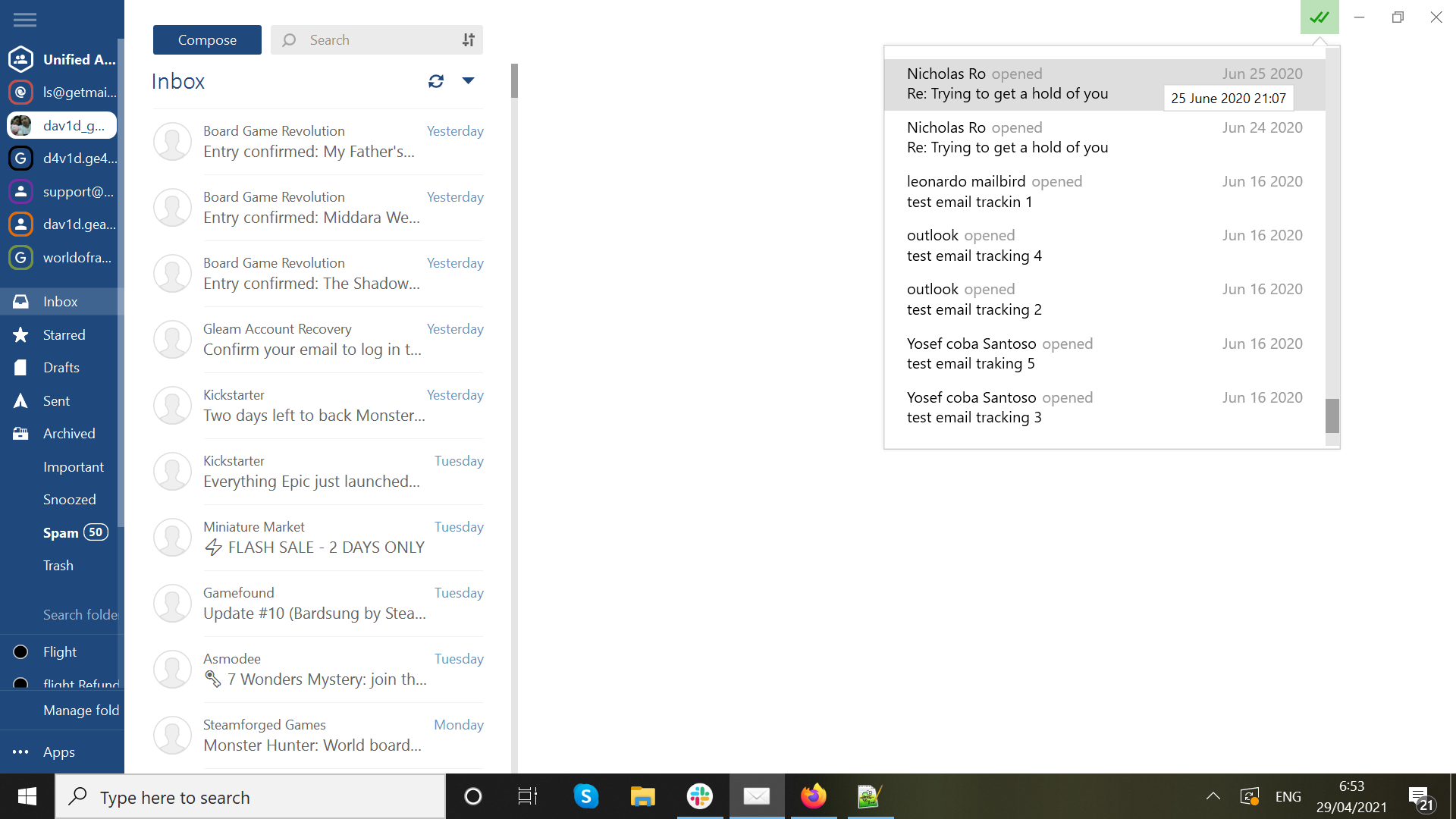 Email Tracking Tray Notification
Lastly, you can also get tray notifications for email tracking. You can see how it works in the screenshot below: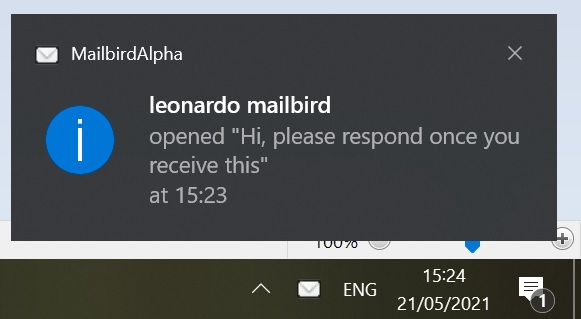 If you don't want to get this type of notification, you can turn it off easily by:
Click on the Mailbird Menu in the top left-hand corner of the page (i.e. the three horizontal lines)
Click on Settings and then on the General tab
In the next menu, you can disable tray notification for Email Tracking, as seen below: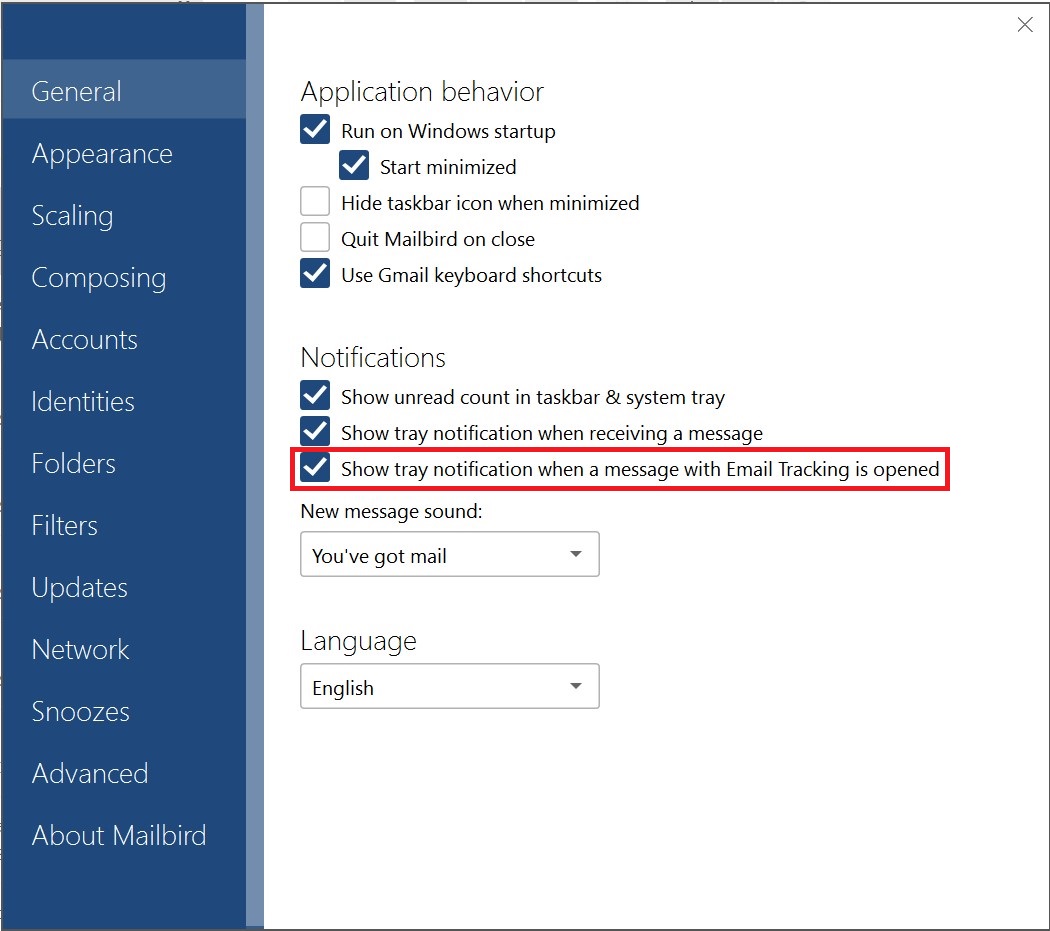 Email Tracking Limitation
There is one limitation however in Email Tracking: if you send an email via a Microsoft Exchange account to multiple email addresses, Mailbird will not be able to tell who has opened the email. In this specific case, the email tracking notifications will display as 'unknown' instead of showing the names of the people that have open the email. See an example below: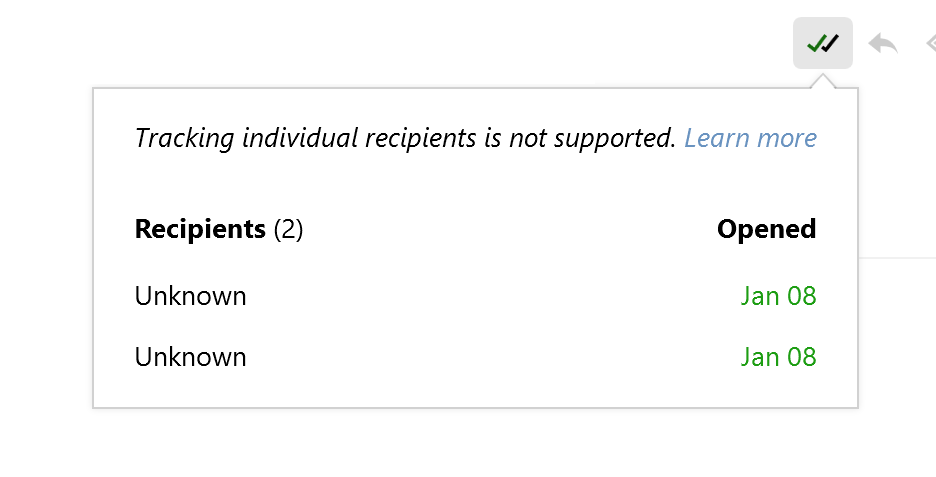 You can now enjoy the reliability and confidence of knowing that your important emails have been sent and received with Email Tracking in Mailbird.

If you have any questions about our Email Tracking feature, please reach out to us via our Contact Form.