In this article, we will walk you though the process of repairing Mailbird. There may be situations where a member of our Customer Happiness Team asks you to repair Mailbird in order to rectify a problem. Fortunately, repairing Mailbird only takes a few simple steps, often delivering a successful outcome, so let's look at the process below.
First, we would like to ask you to please download the Mailbird installer from here.
After the download is complete, right-click with your mouse on the icon of the file you just downloaded, and then choose 'Run as administrator' from the menu which appears.


The Welcome Screen should look like the screenshot below.
​​
To begin the process of repairing, click on the Next button.
You should be able to see three options: Modify, Repair or Remove, as seen below.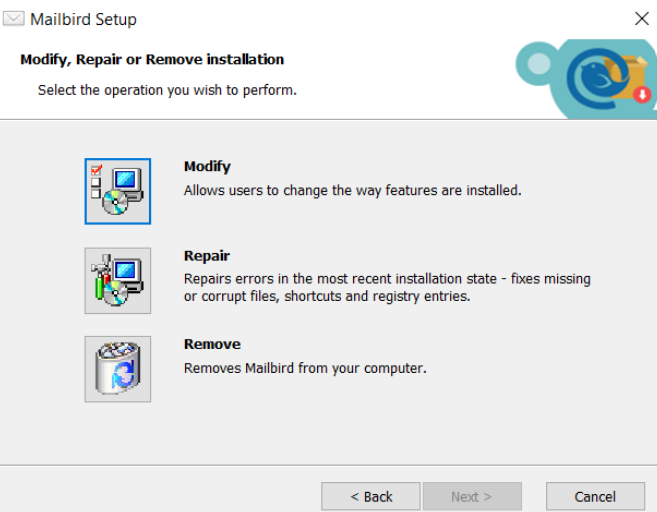 ​​
Please click on 'Repair' and the process should begin.


Let's give the tool a moment to find and fix everything it needs for your Mailbird to run smoothly.
Hopefully the repair proved successful, but please don't hesitate to let us know if you require any more assistance - you can contact a member of the team by clicking here, and someone will always be happy to help.