If you encounter an error in Mailbird which states that there is a Database version mismatch, you probably tried to run an older version of Mailbird.
Unfortunately, we do not support running any older versions of Mailbird, so we suggest taking the following approach:
Update Mailbird to the latest version using this installer - click here to download it.
Go to the Start menu in Windows, find Mailbird and then click Check for updates.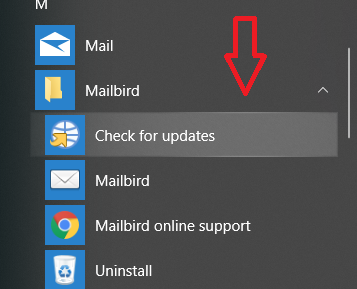 Hopefully this will solve your problem, but if you still require assistance, please do not hesitate to contact our Customer Happiness Team by clicking here.