In-line replies can get confusing. They blend in too well with the rest of the email and you end up either having to hunt through to find them or else color code them to make them clear. And, if you have more than just one person using in-line replies, it can get really confusing really quickly.
Mailbird solves this issue by automatically putting a color-coded "Your Name:" right in front of all the inline replies you make. Here is how you can set your name and color for your in-line reply:
Select 'Settings' from the drop-down menu present in the top left corner of Mailbird window.
Click on 'Composing' tab and you'll see the option to set your name and color for the in-line reply as shown below.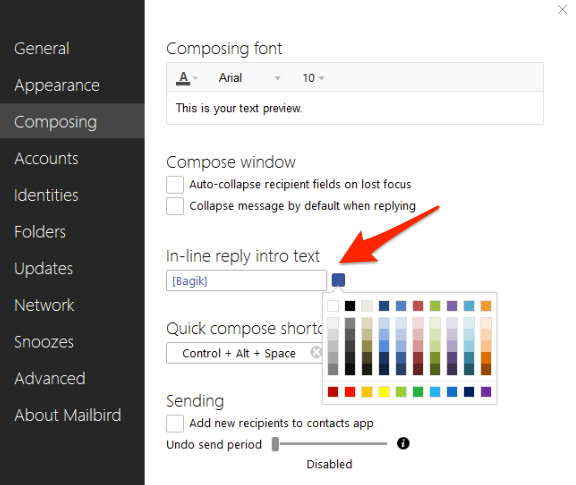 If you want to start a new line without triggering inline reply you can press "Shift + Enter" instead of "Enter". Hope this help and have a great day.