Here how to print an email or conversation in Mailbird.
Right Click on Message List pane
Select an email or conversation, right click it and select Print Conversation or use the faster keyboard shortcut which is Ctrl + Shift + P.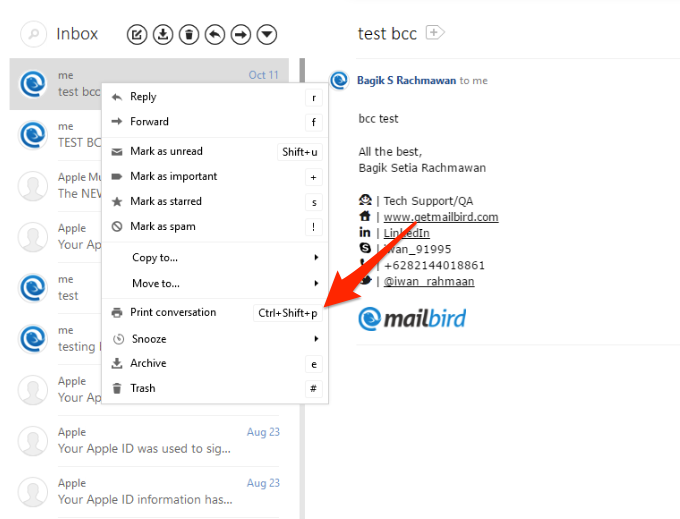 Option Arrow on top right of Message View
Select an email so it is viewed in the far right message view pane. At the top of the message, you will see several gray icon options.
Click on the 3rd one from the left which is a downward pointing Options arrow icon.
From here you can select Print Message or use the faster keyboard shortcut Ctrl + P, or you can select Print Conversation or again use the keyboard shortcut Ctrl + Shift + P.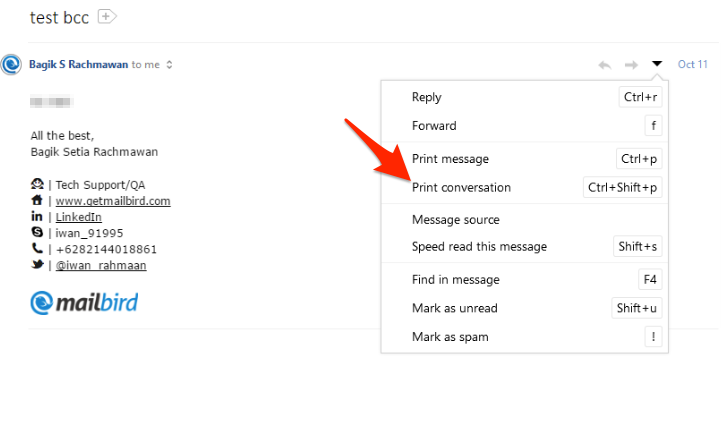 Reference Print Shortcuts
You can always reference the keyboard shortcuts for printing by either going to the top left "Mailbird" drop-down menu in the main window > Shortcuts or hit Shift + ? This pulls up all the list of shortcuts. Search for Print to find all keyboard shortcuts associated with printing in Mailbird.