In this article, we will go through the process of using OAuth for your Yahoo email accounts in Mailbird.
Yahoo is increasingly trying to improve its security for their emailing products - for this reason it is now mandatory for Mailbird customers to use OAuth when connecting a Yahoo Mail to Mailbird (or any other email client).
Here at Mailbird we anticipated this by supporting Yahoo OAuth early on, so that Mailbird is configured to set up your email account accordingly whenever you try to add a Yahoo email account to it.
Below you will find information on the steps to add your Yahoo email account to Mailbird using OAuth:
Open the Mailbird menu in the top lefthand corner (i.e. the three horizontal lines).
Click on Settings.
Navigate to the Accounts tab and click on Add.
Now, add your name and Yahoo email address in the required field.
Finally, click on Continue - you will now see that Mailbird will have found your email settings.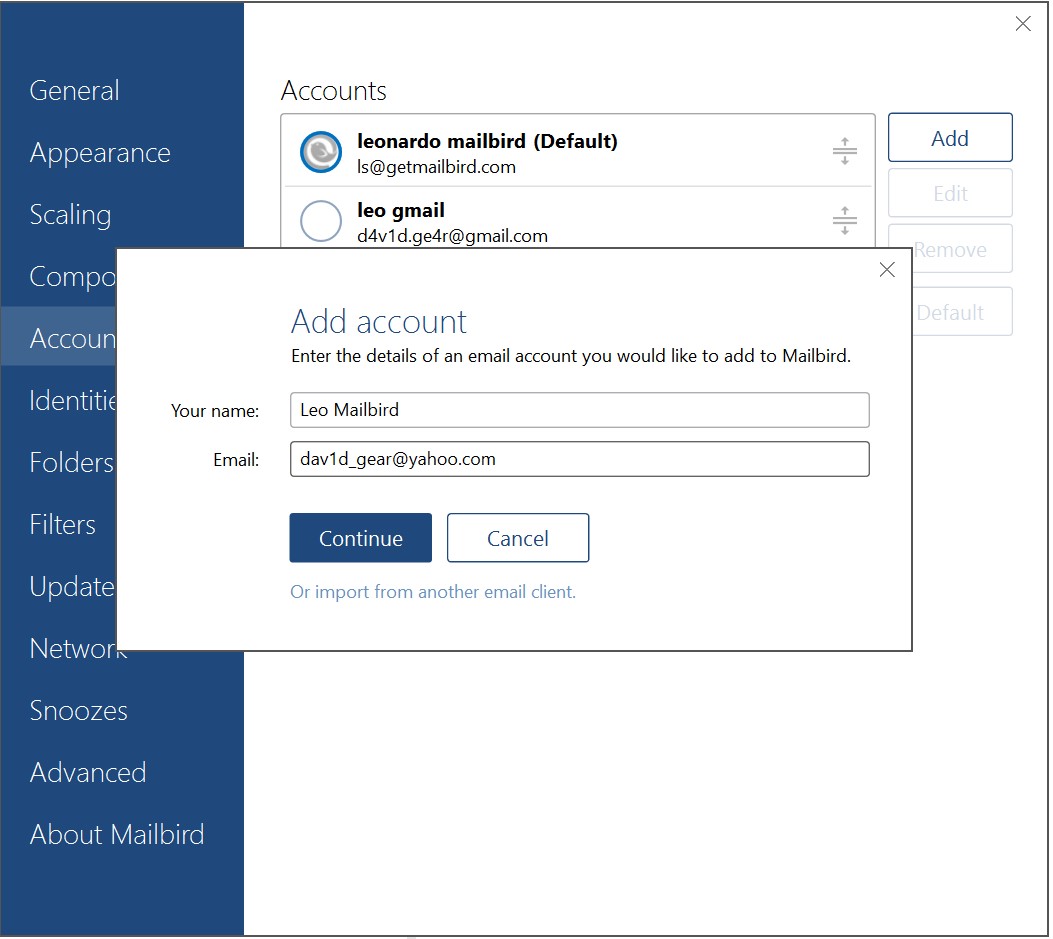 Mailbird will then open your internet browser - if the web page shown asks you to log into Yahoo, please make sure that you do so, otherwise Mailbird will not be able to download your emails. Below is a screenshot of the message which will be displayed, and all you need to do is click on Agree.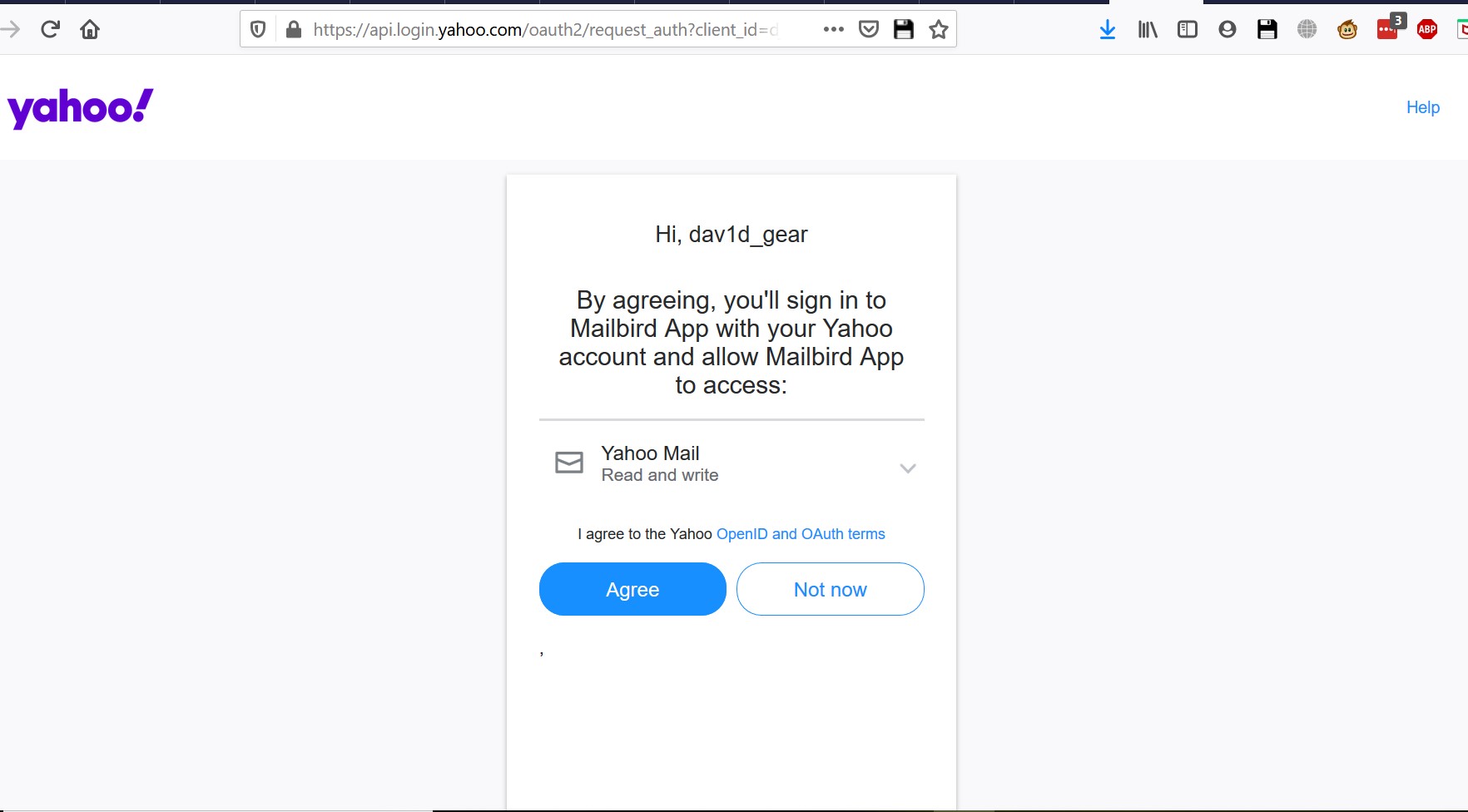 And that's it! Your account is now all set up to use OAuth for Yahoo.
Hopefully you have found this article useful, but if you still require assistance, please do not hesitate to contact our Customer Happiness Team by clicking here.