For those of you who have thousands of emails or many different email accounts, the first time you launch Mailbird it may take a day or two to fully sync all your emails to Mailbird.
If you do not want to wait, you can select the option to "Download Messages on Demand". This improves the performance of Mailbird so that it only downloads a message when you click on it. Here's how to change the sync settings:
1) Click Mailbird menu in the top left of the main window
2) Select "Settings"
3) Select "Advanced" tab
4) Check or Un-check "Sync Behavior: Download Messages on Demand"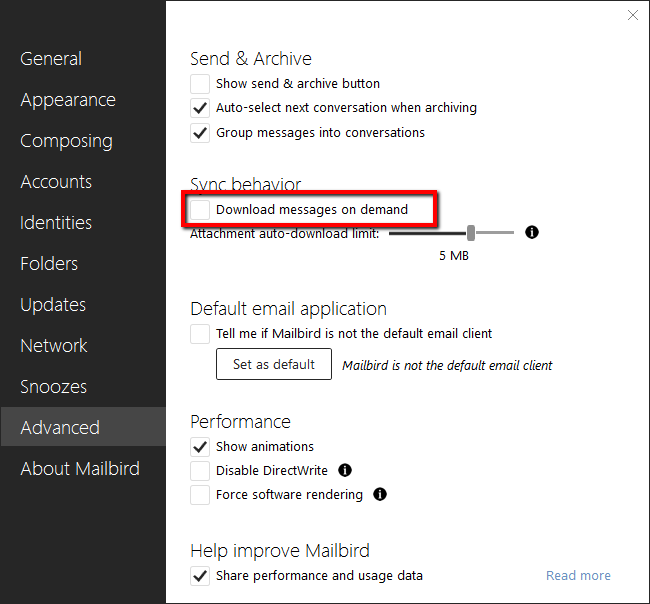 Please note that by enabling this feature, you might encounter a small delay (a few second) when you want to open a new email. Since Mailbird will need to download the email first.