Hi Guys
I hope this does not happen to you, but sometimes when we uninstalled or deleted something in Mailbird, it might leave residue of files and registry that can cause problems if you want to install Mailbird on your device again. In this KB article I will tell you how you can do a clean uninstall with Mailbird that leave nothing behind. So if you can't uninstall Mailbird or want to make sure that you do a clean uninstall, please follow this steps:
Download Revo uninstaller from this link
Double-click the Revo exe file which you just downloaded and follow the on screen instruction to install Revo Uninstaller
Run Revo Uninstaller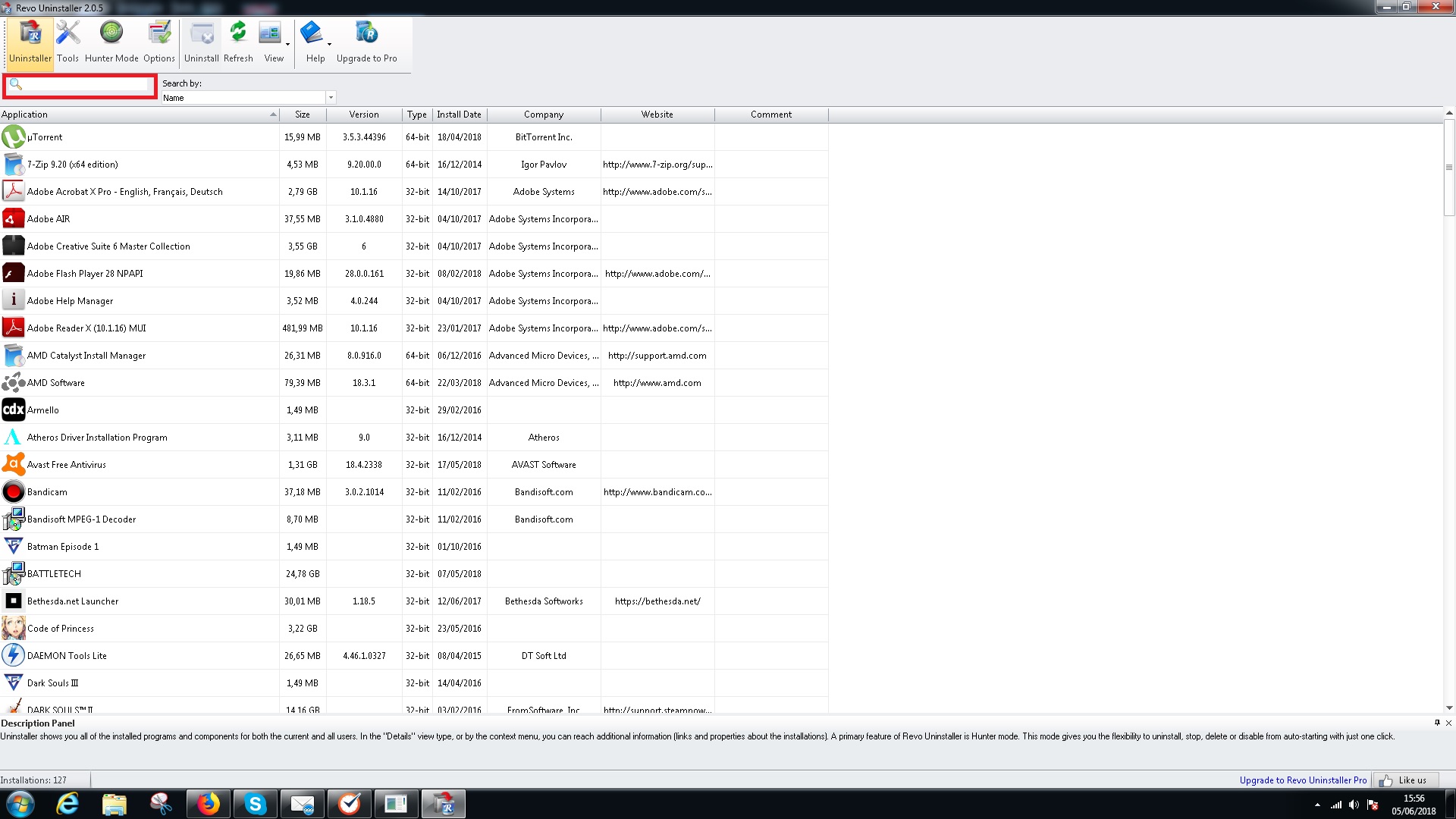 4. When you see something similar to the picture above, click on the highlighted search box and type Mailbird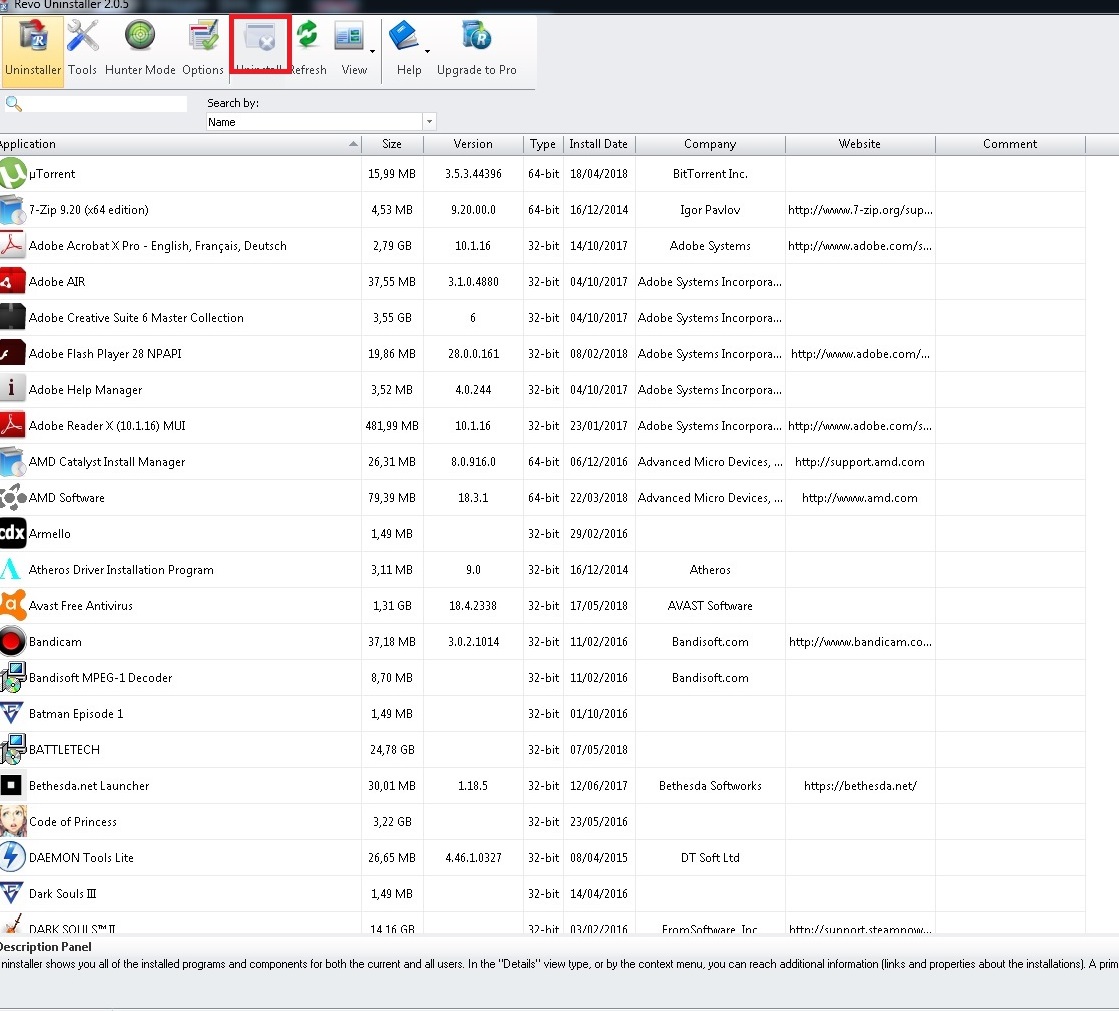 5. Select Mailbird and press uninstall in the top tab
6. You'll see an uninstall dialog box from Windows, follow the instructions and uninstall Mailbird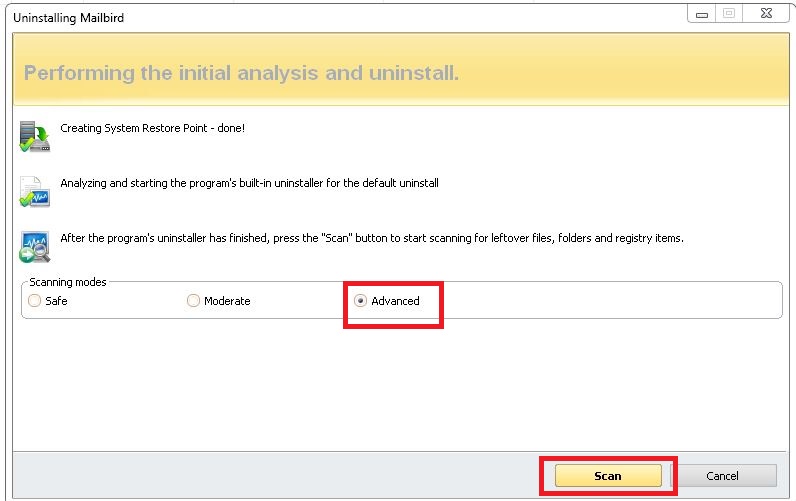 7. After the uninstall is finished, select the Advanced scan button then press the Scan button like in the picture above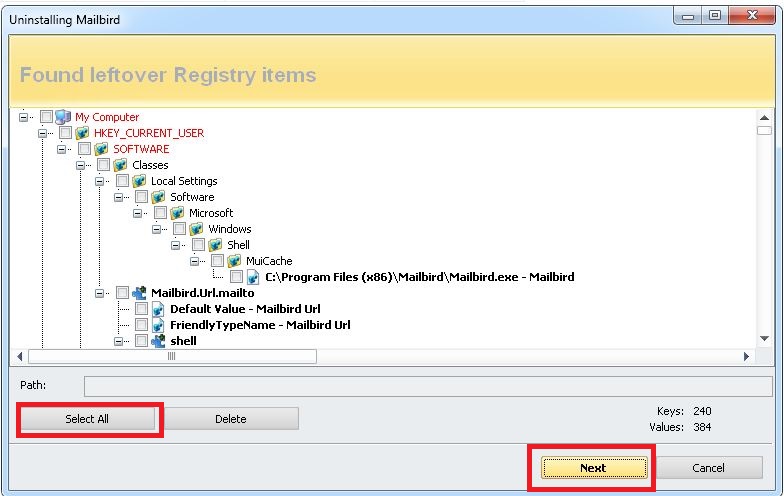 8. Wait until scanning is complete then click on Select All, and delete the leftover files. One done, click the Next button.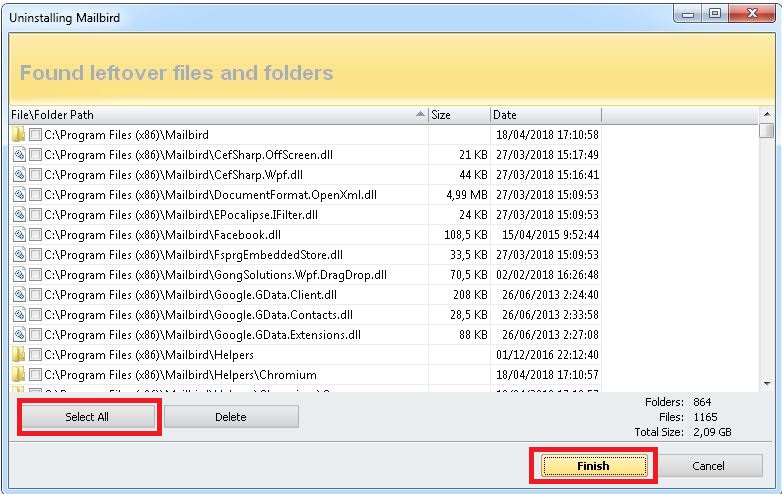 9. Once again click on Select All and then click on Finish.
10. That's it all Mailbird files and registry entry have now been removed from your PC.
If you are still having issues with Mailbird after this, please contact our Support Team here, and a member of the team will do their best to help you.